In our Meet Your Mentor Series, we interview the mentors from our Training Programs about the learning opportunities at Sparx* and their advice to new artists.
In this installment, we are meeting Tuyet Mai, Senior 3D Artist of the Game Environment Department at Sparx*. She has been around through many top-tier game art projects, such as Call of Duty Black Ops 3 & 4, Valorant, Kena: Bridge of Spirits, and The Quarry.
Read on to learn more about what Game Environment trainees can learn and experience at Sparx*!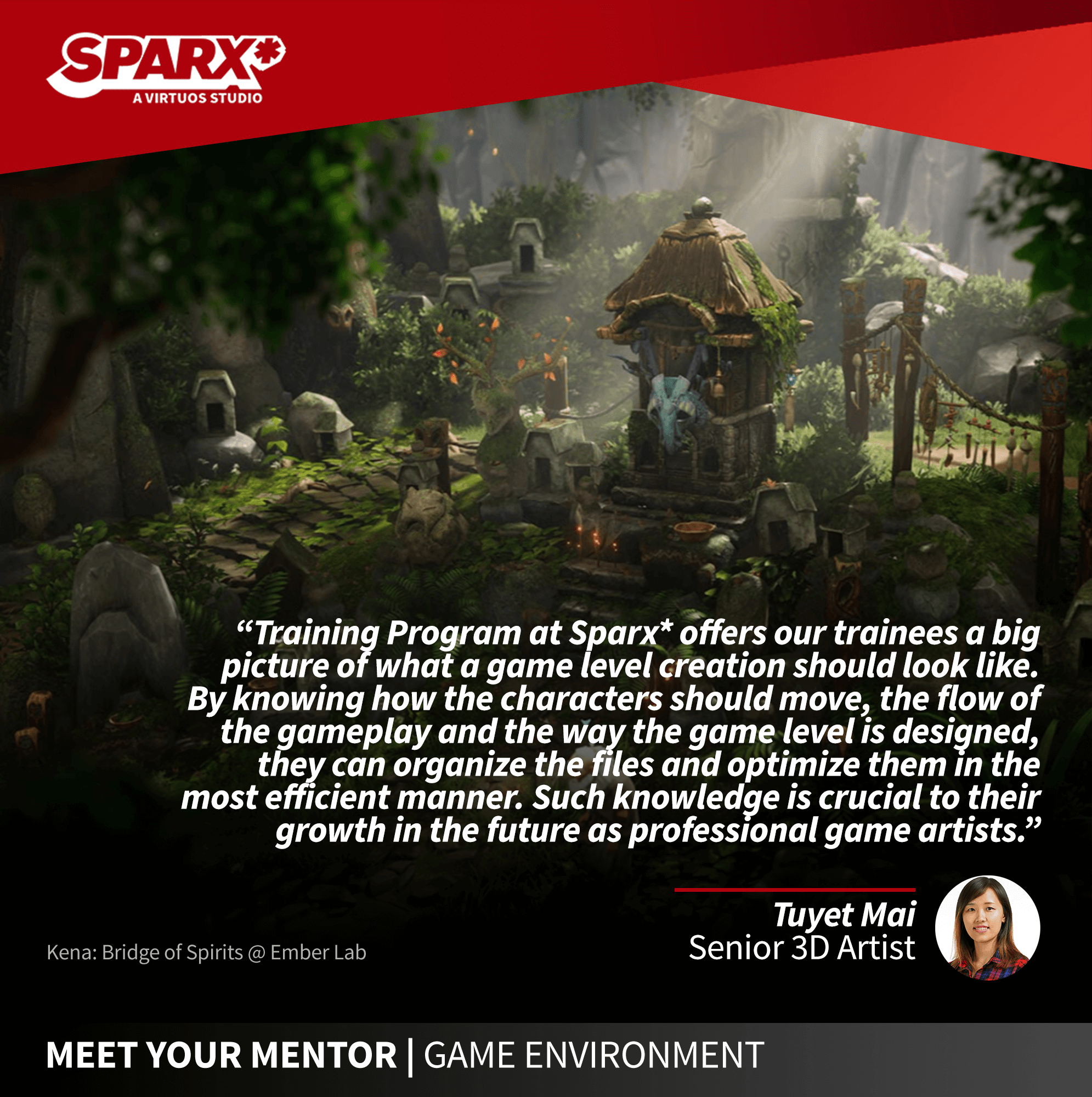 1. What brought you to the Sparx* side? What has been the most exciting thing about working in Game Environment Department?
When I was in college, I attended campus events organized by Sparx*. I learned that the studio is one of the country's leading game art and animation studios and many fresh graduates, including me, wanted to join Sparx* to challenge ourselves.
What I love the most about Sparx* is the chance to work directly with the world's best game companies. In most cases, they also adopt the most advanced technology and tools in the industry, so our team must constantly upgrade our skillsets and facility.
My Game Environment team often opens seasonal training courses to help team members stay updated with the latest software and engines to work more efficiently. In addition, everyone in the team is always very helpful to each other at work, which makes me feel that the team always has my back.
2. What can the Trainees acquire through the Game Environment Department's Training Program at Sparx*?
As a Game Environment trainee, you will be able to learn about different phases of game art production, get familiar with terms and skills like block-out, high-poly, low-poly, bake, or texture, and especially have exposure to game engines from essential to advanced levels.
In addition, you can also learn how to find and analyze images from daily life references to deliver the assets better. You will understand the differences in quality benchmarks for AAA games depending on the project's art style (realistic vs. stylized) or the type of assets (organic surface vs. hard surface).
Last but not least, trainees can put their soft skills into practice to manage time, work as a team, and manage their working files. These are essential skills to help them perform effectively and make faster progress in the future.
3. How can Trainees continue to develop their careers after the training program?
After graduating from the program, trainees can start joining the production team at Sparx* and specifically in Game Environment Department to work on available game projects. They can get assigned or sign up for the project type that best suits their ability or career orientation.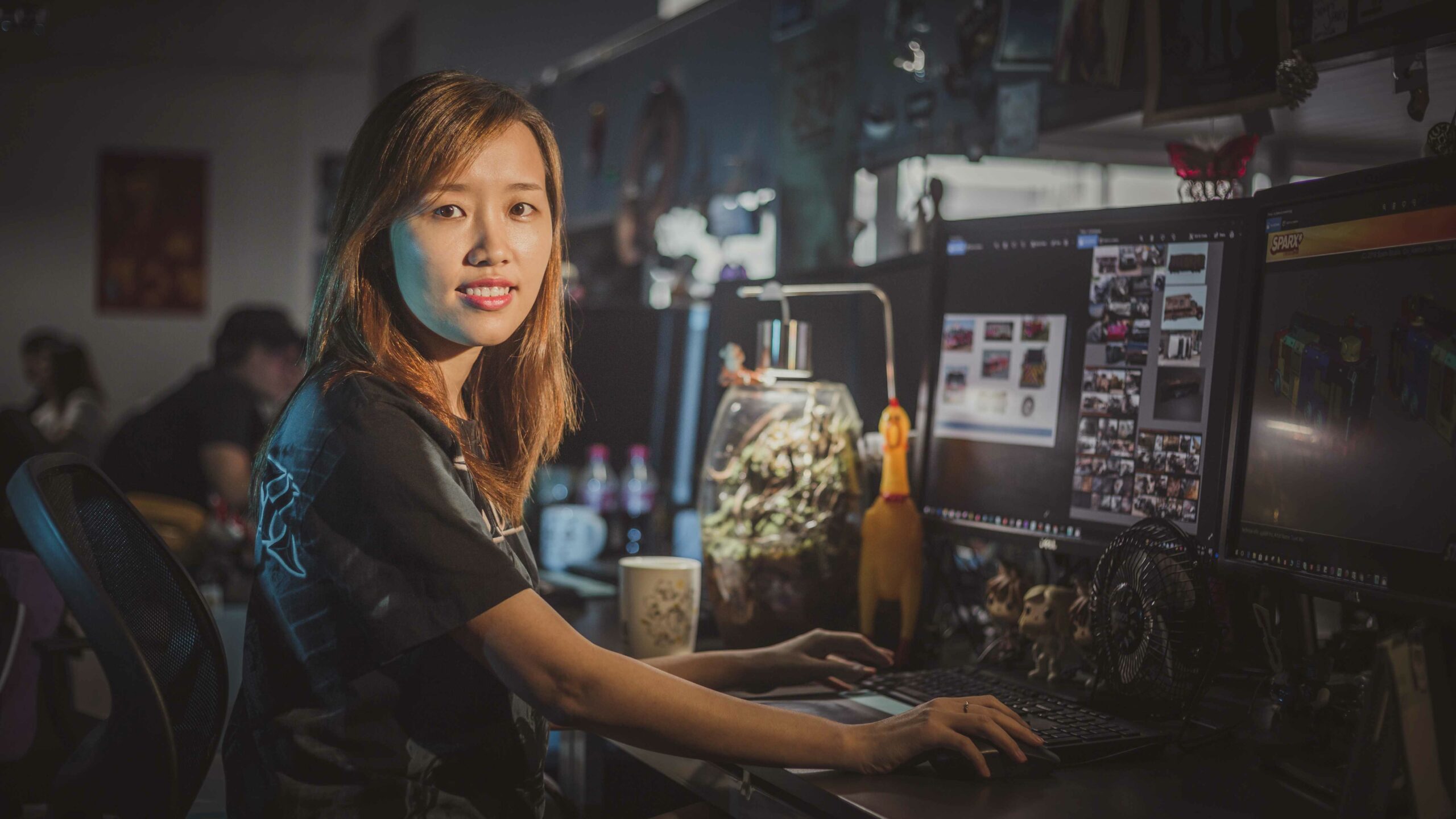 4. Besides all the tool skills and practical knowledge, what is the biggest thing trainees can gain from the Training Program at Sparx*?
Training Program at Sparx* offers our trainees a big picture of what a game level creation should look like. By knowing how the characters should move, the flow of the gameplay, and the way the game level is designed, they can organize the files and optimize them in the most efficient manner. Such knowledge is crucial to their growth in the future as professional game artists.
5. Which has been the most memorable project during your time at Sparx*?
It's a secret project recently that I have created both props and level art, for which I cannot share the name for now.
During the project, my team encountered many difficulties due to the COVID-19 pandemic. The whole team had to work from home for a long time and faced many challenges in communicating and coordinating. In the beginning, we also had hick-ups in the production timeline, struggled to meet the client's expectations, and kept receiving repeated feedback for the same files. Despite that, we still managed to ensure very high-quality art in the end.
We made it in the end primarily by creating separate internal channels for file checking and sharing feedback among team members to overcome that situation. Everyone would see the feedback of all files and avoid repeating the same mistakes throughout the team. As a result, the team quickly raised our bar, and the deliveries started to come with more consistent quality.
6. Can you share your biggest challenge at work so far with young artists out there and how you have overcome it?
When my team worked on a weapon project for a new premium first-person hero shooter game, the client team set very high-quality standards. It was a big challenge for us artists to follow all the art & technical requirements while maintaining efficiency.
Since we work on different files for different versions of the same assets, the details must be consistent between those files to ensure that the assets can work properly in the engine.
We had to brainstorm and exchange ideas on how to achieve that. We later reviewed all files together to look for improving points, one after another. I am very proud that we made it to the finish line together as a team.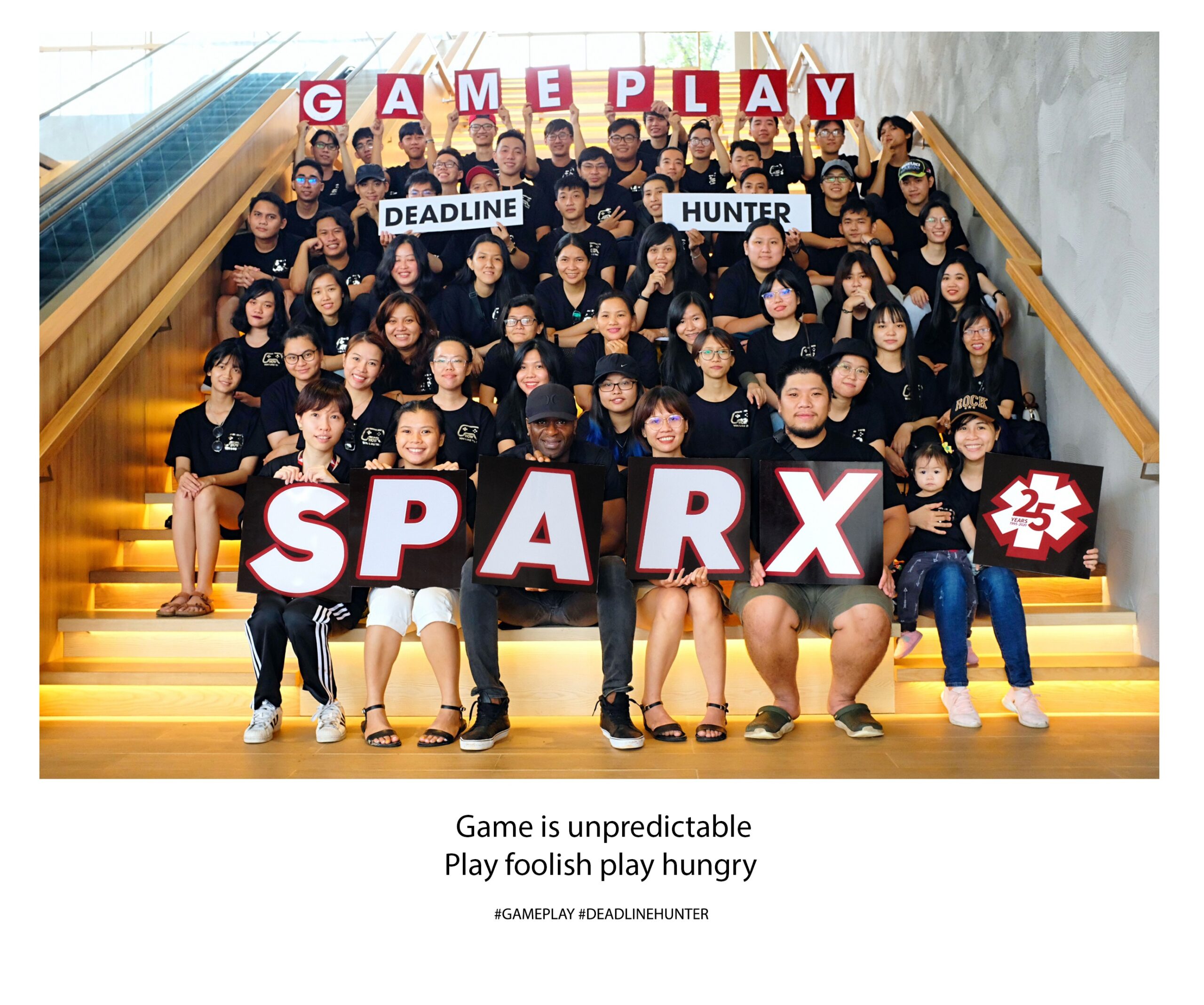 Become a Environment Trainee at Sparx*
The Training Program supports young people to get closer to the opportunity to become AAA artists by equipping them with knowledge and getting used to their first real projects when being mentored by senior artists of the studio.
As an Environment Trainee, you can show your passion for equipment details, real or fictional machines, via your portfolio. You understand how to operate or quickly grasp the operation principles of everyday materials and have an eye for observing them. Become an Environment Trainee and grow with Sparx*:
Ability to perform hard surface models such as vehicles, weapons, buildings
Game knowledge like blockout, highpoly, lowpoly, bake, textures, engine
What you need:
Have good 3D skills (Model, UV & Texture using Autodesk Maya, Substance Painter, Zbrush);
Passion for drawing mechanical details demonstrated through a portfolio with many good quality Environment/ Hard Surface models;
Knowledge of how to operate or quickly grasp the operating principle, have a sense of observing daily life's materials.
What is in it for you:
Add multiple AAA Games, Hollywood block-buster movies, and award-winning TV Series to your portfolio every year;
Join an elite, international team to work with and learn from industry experts;
Collaborate with the world's leading game developers and film studios;
Develop your expertise with exposure to the latest platforms, tools, and technology;
Develop an international career in top-tier digital production within an industry-leading company.
There are a few steps from your application to join the Sparx* side!
Application Submission
1. CV
2. A portfolio of complete 3D products (including Hipoly, Lowpoly, UV Mapping, Bake, Texture)
Art & Technical Tests:
1. Software: Maya, Substance Painter, Zbrush
2. Good hand-drawing ability
Interview with the Sparx* Team