Sparx* strives to build an inclusive workplace where everyone, regardless of their background or gender, can feel valued and empowered to learn as well as grow. Together, we create groundbreaking entertainment experiences in the game industry.
This article is a part of the Women Game Changers Series, where we feature stories of female Sparxers on their careers and experiences in the world of Art & Games. In this installment, Ngoc Ha, a Pipeline Engineer from the Technical Support team, shares with us her exhilarating experiences and challenges when working in the art and game industry.
1. Hi Ha, what brought you to the game industry and to Sparx*?
Actually, I stumbled upon this by chance because previously I only worked in coding. I happened to find this Pipeline Engineer position at Sparx* quite interesting and decided to apply immediately. I never thought that I would be able to fit well into such a colorful world of art and games like this.
2. What do you like most about your current job, Ha?
Every day at the studio, I learn new things, which helps me recognize my strengths as well as my weaknesses; as a result, I can improve myself and grow further. The greatest thing is seeing that my contributions are valuable to our artists and our teams, and that our projects are always appreciated.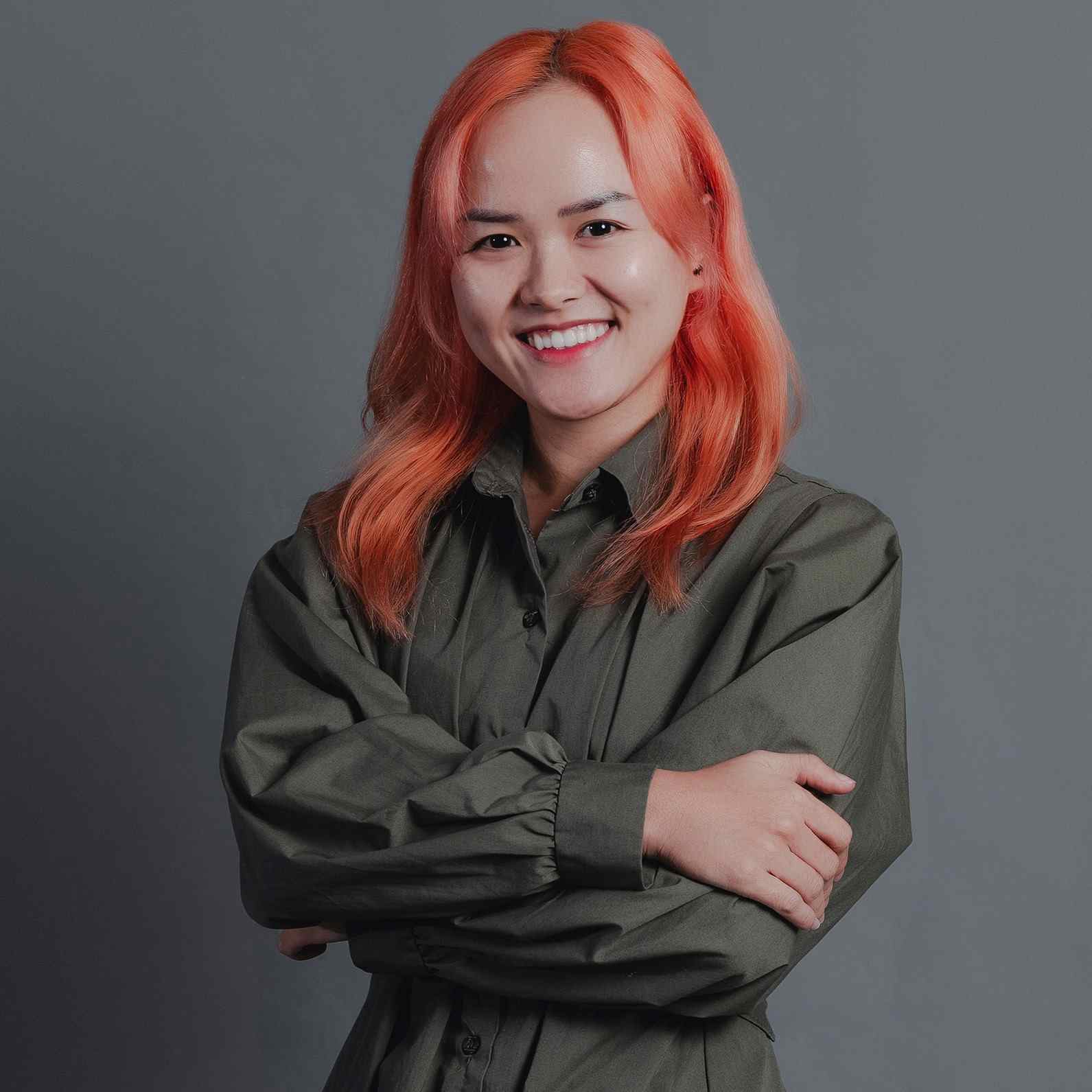 3. In your opinion, what does it take to be an excellent Pipeline Engineer?
Proactivity, I think, is the most important quality for this position. You have to take the initiative to point out problems, ask questions, and go the extra mile to see if you create any kind of tools to help with the projects or build the kind of pipelines that can automate most tasks – anything to drive the projects forward.
There is a lot to learn, so you have to improve your self-learning skill as well. I have learned several programming languages in the engines that the studio is using, in addition to new engines and pipelines.
4. What are the difficulties you often face in your line of work? How do you address those difficulties?
The biggest difficulty for me is probably regulating my emotions at work. Sometimes, I feel overwhelmed by all the new things, so I find ways to share that with my colleagues and my manager. I am willing to accept advice or criticism from everyone in order to address the problem and break it down into solvable parts.
I may not look like much, but I am quite "thick-skinned," so if one method fails, I will switch to another one until I get things done.
5. The technology sector is often implied to be a male-dominated field, the proportion of women working in this sector has always been modest compared to that of men. What's your view on this?
Technology is a fast-changing industry. Whoever you are, you have to keep learning constantly. This industry requires you to have logical thinking, especially in math, a subject that seems to be more popular with men. I think that is one of the reasons why the percentage of men participating in this industry is higher.
When working in this industry, the biggest disadvantage for women is the fact that they are still expected to take care of many other aspects of life such as health, work, and family. Therefore, it is difficult for them to stay glued to a computer and code all the time.
However, women have their own unique advantages. As we prefer tidiness and simplicity, we can approach many problems from simpler angles and solve them more quickly than our male colleagues.
Anyway, I believe that as long as we get to do what we love, we can overcome any difficulties.
6. During your time working at Sparx*, how has the studio helped and empowered you to do your job and demonstrate your capabilities?
In terms of technical skills, the studio always creates opportunities for me and everyone else to access new knowledge. Sparx* has been providing me with a full range of professional training programs and funding my online courses. I have time to learn and practice, experience new things, and improve my shortcomings.
To lift our spirits, the studio often organizes many activities to connect us and offers presents to female employees. Everyone is also straightforward about each other's mental wellbeing. With such support, I always feel happy and ready to do my best at work every day, no matter how difficult it is.
Regarding competency assessment, the Technical Support Department as well as other departments have their own evaluation criteria that are made public. My direct manager is always transparent and fair when assessing the competency of each member. I am glad that I can compete and collaborate fairly with my colleagues.
7. Ha, what do you think we should do or change to attract more women into the game/technology industry?
I believe that one of the prerequisites for attracting a person into the industry is their own passion for it, regardless of their gender. If they do not like it themselves, how could we force their hands, right?  So, our mission is also to find the right females across all potential channels.
But keeping people is just as difficult as finding them. Besides a professional and friendly working environment, we also need thoughtful consideration as well as physical and mental security. It is extremely important that colleagues are appreciative, respectful, and willing to support each other.
8. Please tell us about your favorite book!
Thanks to the recent social distancing period, I had the opportunity to clean up my bookcase, which I had accumulated for a long time.
Recently, I have been fascinated with "The subtle art of not giving a […]" by Mark Manson and "How to stop worrying and start living" by Dale Carnegie.
The first one helps me look at life from a different perspective to realize that it is alright to have some negativity in life. Eventually, there will always be a light at the end of the tunnel. The second one helps me go out of my way to sprinkle in more positivity so I can see the true marvels of life.
9. Do you have any advice for Gen Z girls who want to challenge themselves with graphic design for games/films?
If you have never challenged yourself to do what you want, how would you know you can't do it? If you succeed, great. If you fail, rise up and try again!