On August 26, local game enthusiasts had the opportunity to meet and interact with a team of veteran artists from 2 studios, Insomniac Games and Sparx*. Insomniac Games is the studio behind 2 major titles on PS5, Ratchet & Clank: Rift Apart and Marvel's Spider-Man: Miles Morales.
In this event, participants gathered many interesting insights about AAA games and career development tips from the guests:
Erwin Tibayan, Senior Outsourcing Artist at Insomniac Games
Oscar Gonzalez, Senior Environment Artist at Insomniac Games
Ron, Senior Art Director at Sparx* – a Virtuos Studio
Cam Nhung, Art Team Leader at Sparx* – a Virtuos Studio
Minh Tam, Art Producer at Sparx* – a Virtuos Studio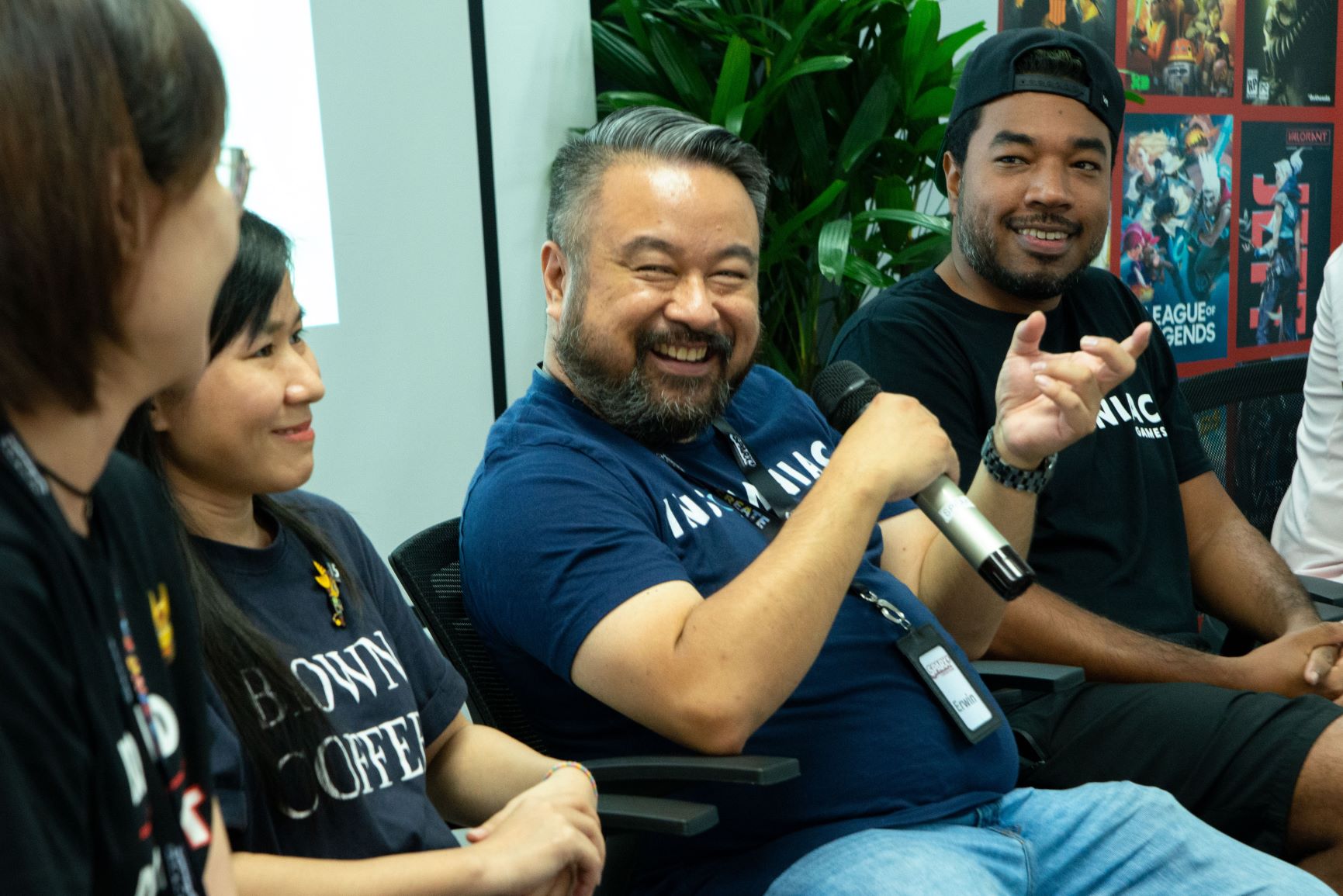 Erwin, Senior Outsourcing Artist and Oscar, Senior Environment Artist from Insomniac Games
When it comes to becoming a good game artist, many young people often think of the ability to master the latest tools and software. But for Erwin and Oscar, observation and personal style are also two essential factors to assess the competence of an artist. "You should stop copying available works on the market as well as popular styles such as anime or Disney animations. Start by sketching down what you observe regularly, then gradually draw your own creative thoughts. This is the best way for you to shape your personal style," shared Erwin and Oscar on what makes a great AAA artist.
When asked if it would be better to develop a career in Vietnam or abroad, Ron, our Senior Art Director revealed: "You do not have to look far. Right here in Vietnam, we have plenty of great opportunities for game artists to develop their careers through high-quality projects besides international game developers. Like many other markets, the game market has many different segments suitable for career orientation and personal capacity. Young artists do not always strive for the highest level of achievement. It would be best if you were patient in your search for the best opportunities and environments for you.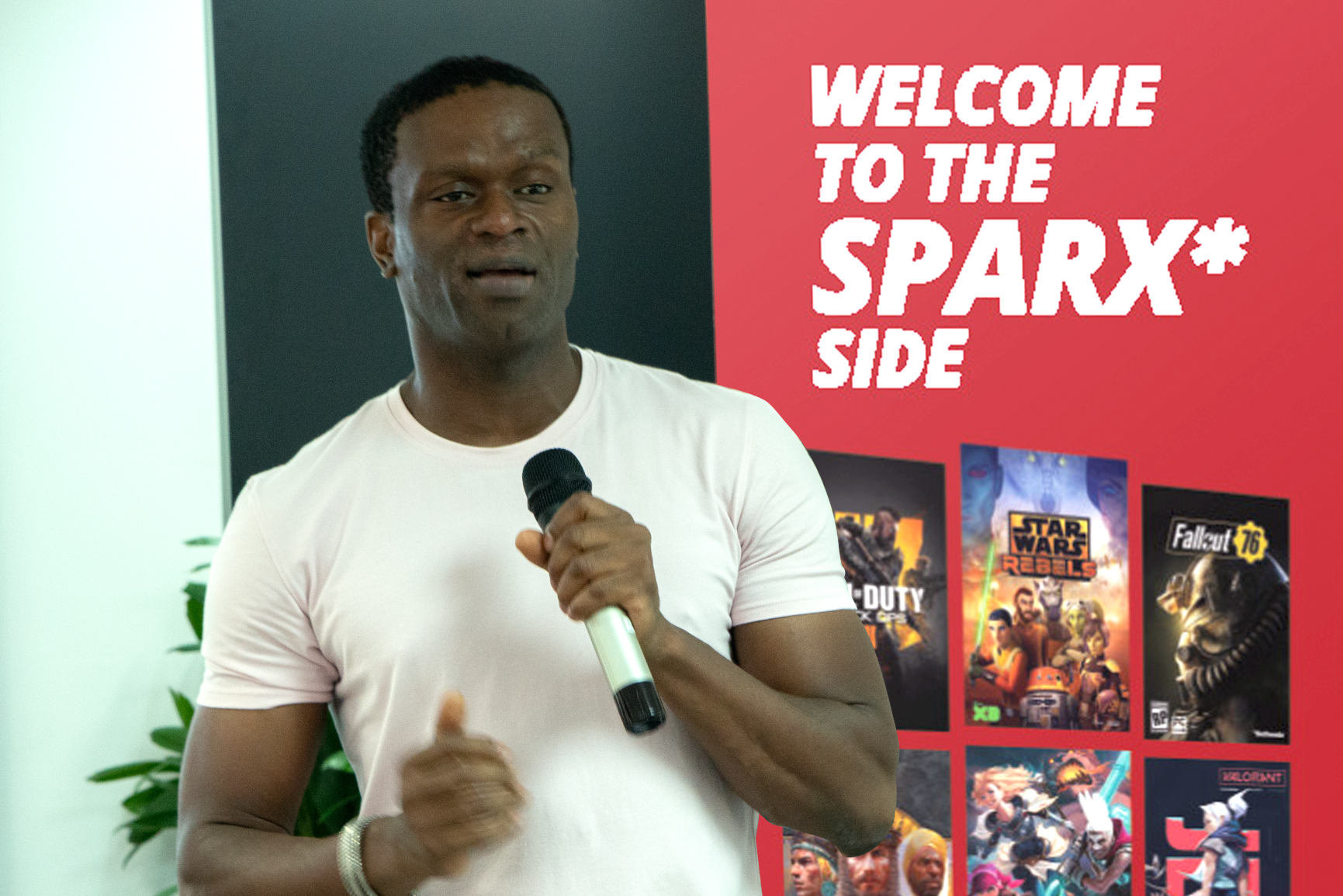 Ron – Senior Art Director from Sparx* – a Virtuos studio
Aside from the passion and inspiration for this career, our guest speakers also directly share with the students what we will sacrifice when pursuing a career in the game art industry. "The work of 3D artists is under a lot of pressure from the project, from partners, and competition among peers. You should find ways to unwind and revitalize yourself, get proper rest, and find more inspiration for your work through hobbies and useful entertainment channels," Erwin and Oscar reminded everyone.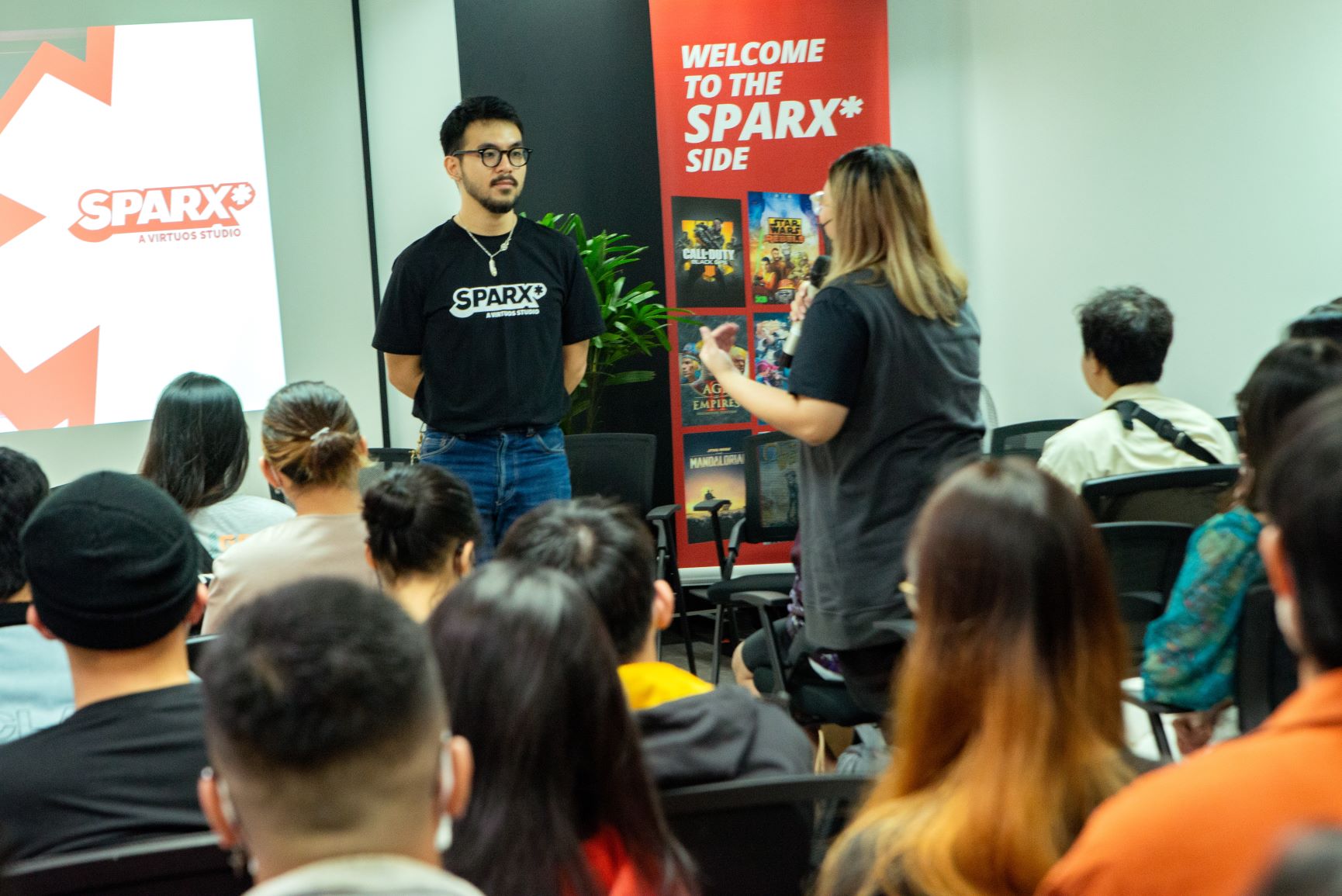 Cam Nhung and Minh Tam also shared valuable resources for self-taught artists: "You should refer to the information from the official websites of the tool developers themselves like Autodesk and Houdini, and consider them as textbooks. It is best to avoid relying on short tutorials on YouTube so as not to lose touch with the basics. Learning how to use tools from the tool developers is always the best way to build the foundation for our competences."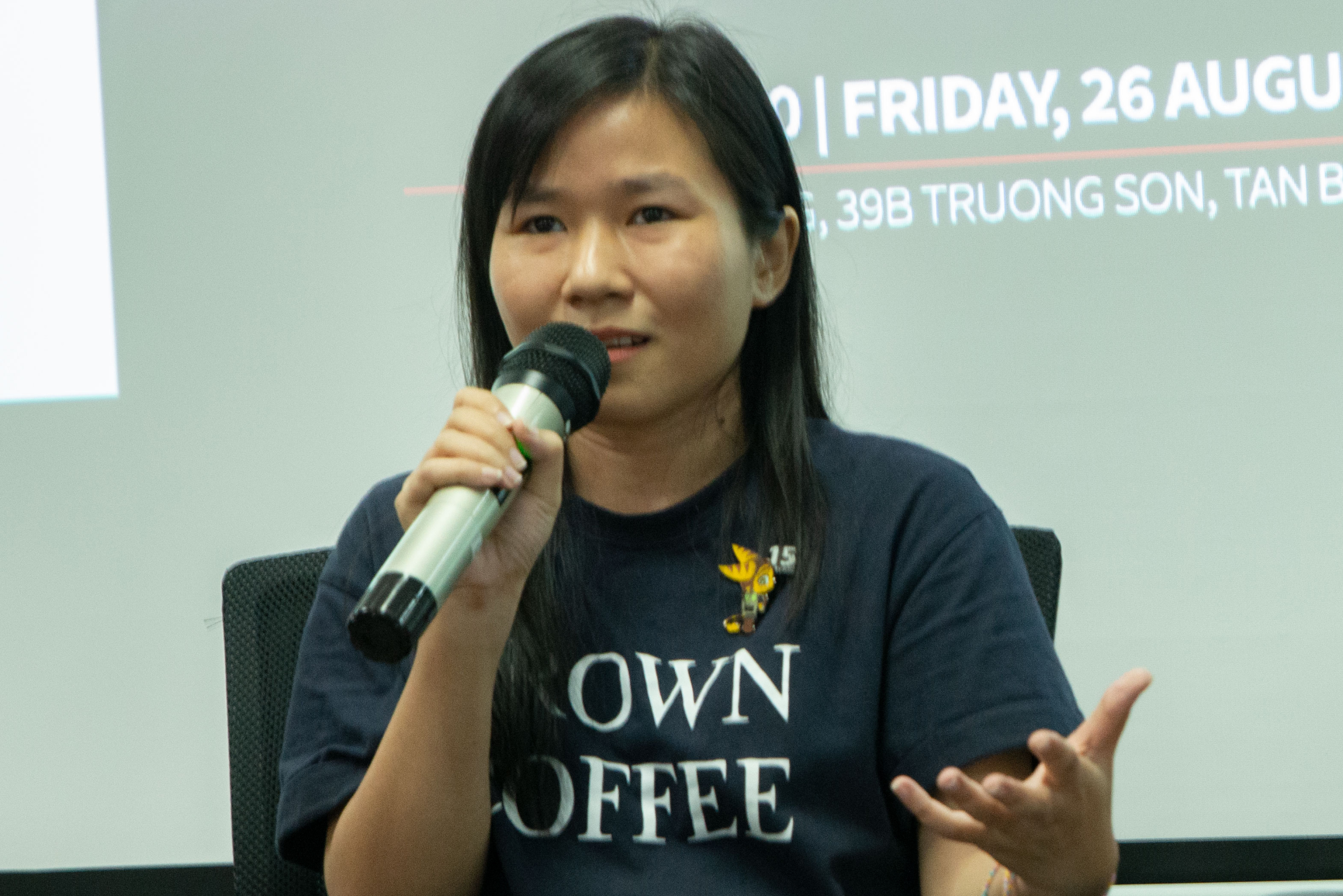 Cam Nhung – Art Team Leader from Sparx* – a Virtuos Studio
At the end of the event, the guests discussed further the impact of AI tools on the future of the game industry and how game artists should address this issue. "Ultimately, tools are just tools. You should be confident and focus on improving your own skills and techniques," reassured Ron to the attendees. "Many people believed that the introduction of Photoshop would end the job of artist. However, history has shown that the technology advancement and tools hugely benefit the work of artists by providing them with more resources and time to focus on and develop their creativity."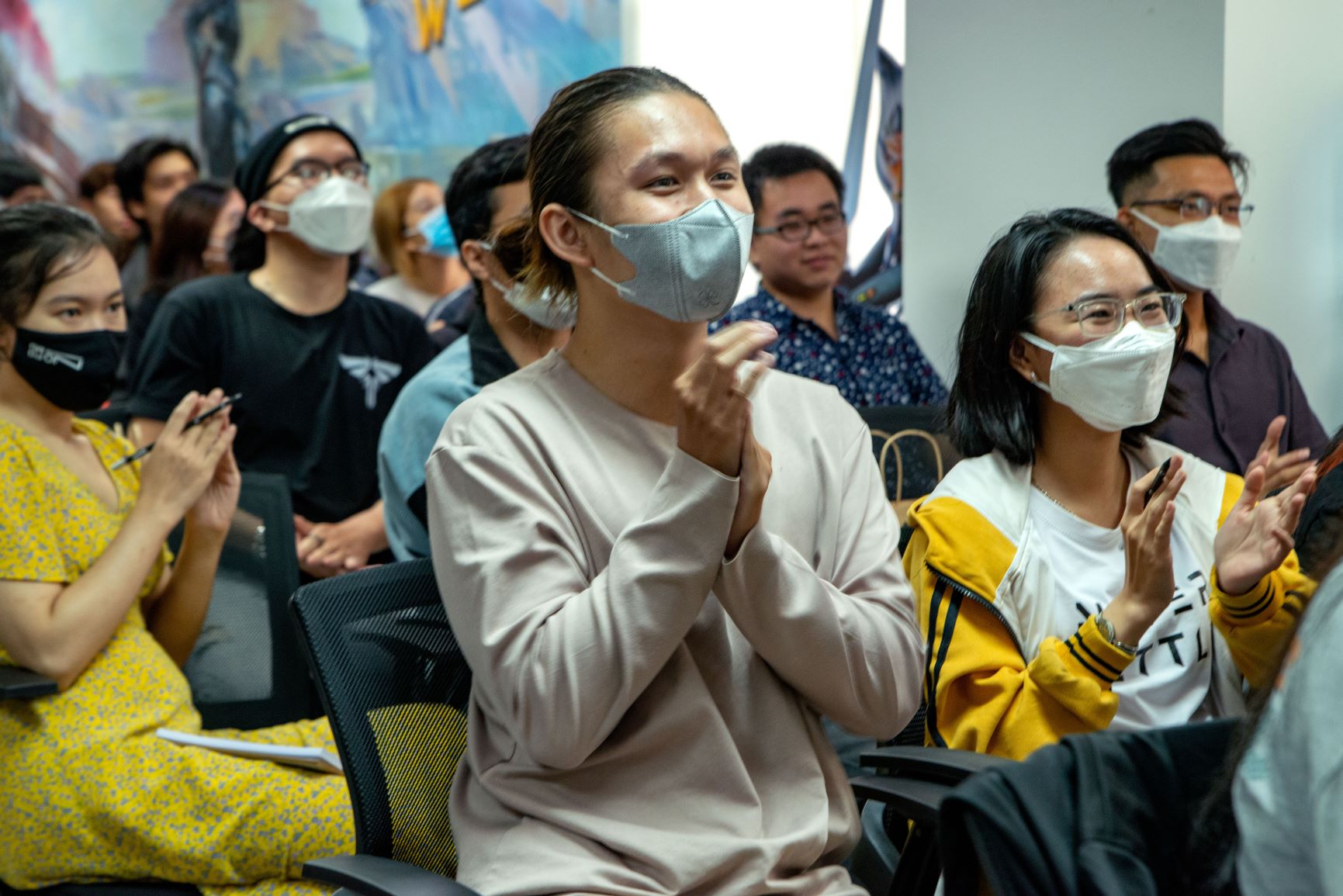 Sparx* would like to thank our guests and game enthusiasts for attending the event. We hope that you have found your answers to the important questions raised in the event and have become more confident in your journey to be a great AAA artist.
Meet the Insomniacs is the latest event hosted by Sparx* to connect young people with a passion for game art and animation in Vietnam with the world's leading teams who are partnering with the studio. Going forward, we hope to continue providing young talents with many more useful networking programs with expert game developers so that one day, we can 'make games better, together.'