In our Meet Your Mentor Series, we interview the mentors from our Trainee Programs about the learning opportunities at Sparx* and their advice to new artists.
In this installment, Minh Nhat, FX Art Director at Sparx* shares the role of an FX artist and our training program for game artists with a passion for visual effects (VFX)
It all started 10 years ago, as a trainee at Sparx*, Nhat found his true calling in VFX for games and films. He has led the VFX team on many high-profile game projects including SMITE, Kena: Bridge of Spirits, and League of Legends on top of Hollywood blockbusters such as Star Wars Rebels and Teenage Mutant Ninja Turtles. In addition, Nhat is also in charge of training and mentoring trainees to equip them with all the essential skills before they join in actual production environment.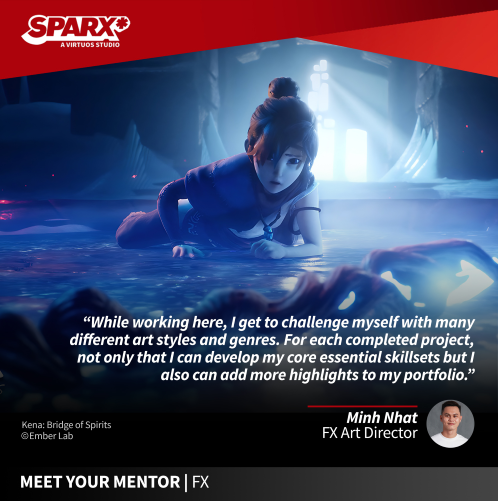 1. What brought you to Sparx*?
I heard of Sparx* when I was still studying at Arena Multimedia. As soon as I got into 3D animation, I realized that I was incredibly passionate about this field, so I spent time reading and learning more about it.
Right then, I heard that Sparx* was recruiting trainees and I decided to give it a try. I prepared everything carefully to ensure that I would have a slot in the training program. I almost lost my chance but fortunately, the studio kept me. I officially became a trainee in our CG team (with modules like basic model, texture, and rigging) in the batch of the Training Program back in June 2012.
2. What do you like the most when working at the studio?
It's the scale and the diversity of projects. While working here, I get to challenge myself with many different art styles and genres, given it games or films. For each completed project, not only that I can develop my core skillsets, but I also can add more highlights to my portfolio. This helps me go further on a solid footing as I advance my career in this fast-paced game art industry.
At Sparx*, you will never have to be alone. The whole team always has each other's back and learns from one another through every project.
3. Please tell us about your most memorable projects at Sparx*.
One of my greatest prides back then when I was still a junior artist was being part of the team behind Teenage Mutant Ninja Turtles – a feature movie that was released in 2014. That was the very first time I got my hands on such a major high-quality project. My name was even listed in the after credits.
The next memorable project is Star Wars: Rebels. That was when I decided to shift my focus from CG to Lighting/VFX. It also marked the biggest turning point in my career to date. From the early days of the project, I got to work alongside and learn from my direct manager Jerome Hereng – Senior Art Director at our studio. Jerome helped me build a solid foundation of knowledge and skills in FX which brought me to where I am today.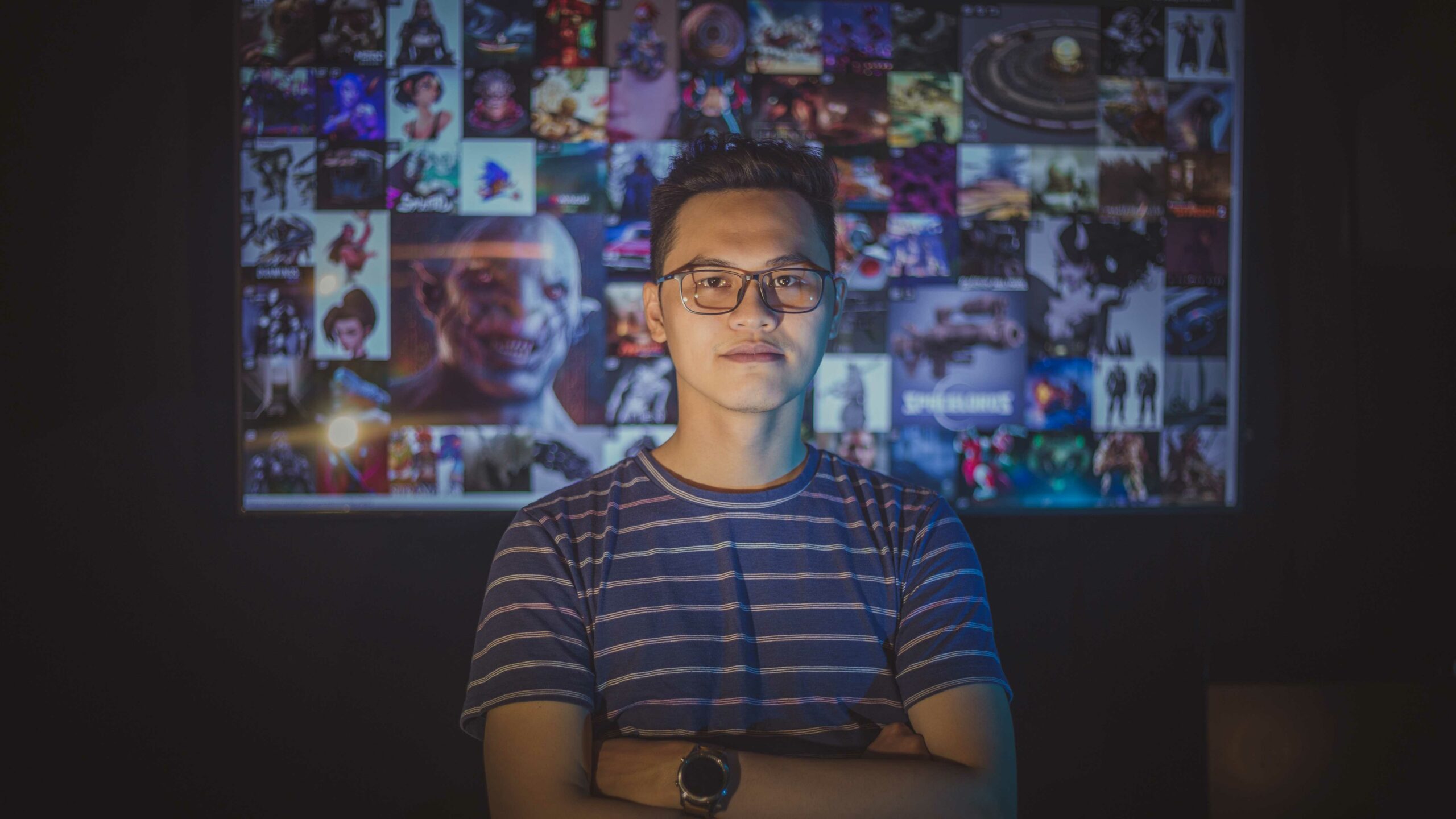 4. What will the FX trainees learn and do in Sparx*'s Training Program?
In the Training Program, FX trainees will be equipped with knowledge about basic software and arts in Unreal Engine and Unity in addition to programs which facilitate the production pipeline such as Affinity Photo, EmberGen, and Houdini.
After having acquired the fundamental knowledge, trainees will get hands-on experience with real projects at the studio to sharpen their practical skillset. As a mentor, I will be providing guidance and feedback to help them improve the quality and efficiency of the works. Don't worry too much, though. Nobody here is supposed to "survive" on their own.
5. Do you have any advice for young artists who are pursuing a career in FX?
To pursue FX or any other trainee position, you need to have an inquisitive mind and always try to enhance your artistic and technical competencies. As this field is still relatively new in Vietnam, opportunities for proper training are quite limited. It is the willingness to learn and to work with dedication and passion that will help you advance in this industry.
And don't forget to update your portfolio so that you will always be ready to seize all the opportunities for growth. See you soon at Sparx* Training Program.
BECOME AN FX TRAINEE AT SPARX*
The Trainee Program supports young people to get closer to the opportunity to become AAA artists by equipping them with knowledge and getting used to their first real projects when being mentored by senior artists of the studio. As an FX Trainee, you will create visual effects in games: smoke, fire, destruction, and water,…
What you need:
Be interested in games & films, and technology
Be interested in creating effects
Observational mindset
What is in it for you:
Add multiple AAA Games, Hollywood block-buster movies, and award-winning TV Series to your portfolio every year;
Join an elite, international team to work with and learn from industry experts;
Collaborate with the world's leading game developers and film studios;
Develop your expertise with exposure to the latest platforms, tools, and technology;
Develop an international career in top-tier digital production within an industry-leading company.
THERE ARE A FEW STEPS FROM YOUR APPLICATION TO JOIN THE SPARX* SIDE!
Application Submission
1. CV
2. A portfolio includes FX's demoreel
Interview with the Sparx* Team