In our Meet Your Mentor Series, we interview the mentors from our Trainee Programs about the learning opportunities at Sparx* and their advice to new artists.
In this installment, Cam Nhung, Art Team Leader from Sparx* Environment Department, shares with us how to get the most out of your time in the Training Program at Sparx*!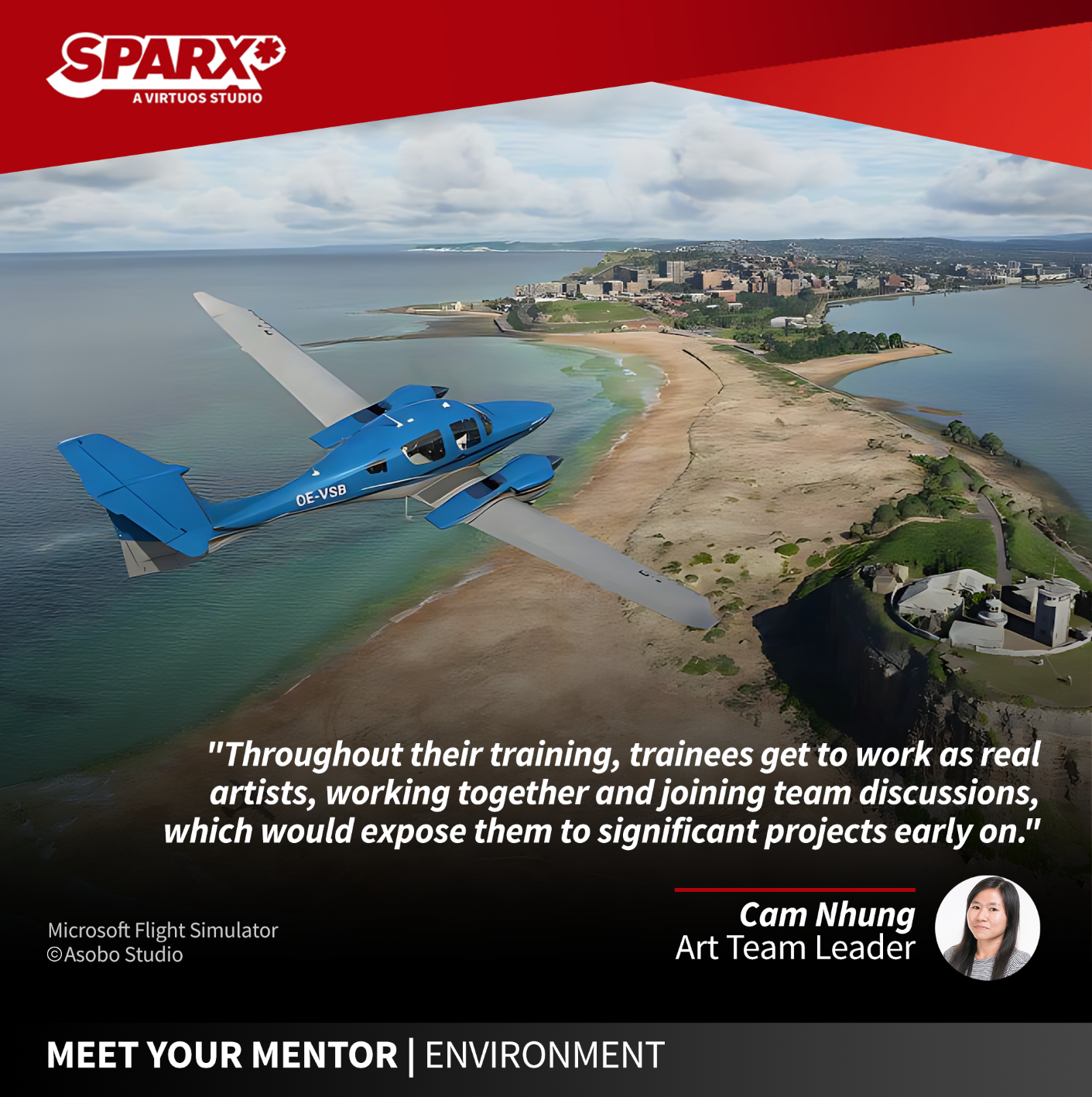 1. What brought you to this art and game industry?
I am quite fond of the arts. When I was in school, I used to pull out paper and draw during class all the time. I loved looking at beautiful graphic designs and digging into video games and CG artworks on the Internet. That was when I realized my passion for becoming a CG artist, even though I did not have a major in 3D Games or CGs.
I searched for art and game studios in Vietnam with a trainee program because I did not have any background in software. I applied to Sparx* as I felt this was the place I trusted the most. After a while, the HR Department called me back and I officially became a trainee – Sparxer in 2016.
2. What do you remember most after completing the Training Program at Sparx*?
I was most happy to learn so much knowledge and hands-on experience from Ron – my trainer and a Senior Art Director – and other team leaders in the Environment Department. Ron taught me new techniques and procedures, giving me the opportunity to work on several major game projects during my training.
3. What are the practical skills they will learn in the Training Program?
Trainees will get to practice problem-solving, learn to find the balance between product quality and time constraints, as well as how to adapt quickly to any situation. For example, they will learn how to set priorities on files to achieve the required quality within a short time frame.
When it comes to working on real projects, how to receive feedback from clients is also an exciting and challenging skill for young artists to acquire. In the beginning, some trainees may be shocked by the huge amount of feedback they receive. Our clients always strive to produce the best game titles; sometimes, they must update the game concepts or keep perfecting their gameplays. Feedback, therefore, is inevitable. As a game artist, it is vital to keep an open mind, not be afraid of changes, and always keep trying.
Another practical skill trainees can acquire during our Training Program is how to use tools for projects. Ample practice is necessary for trainees to utilize tools better and more effectively.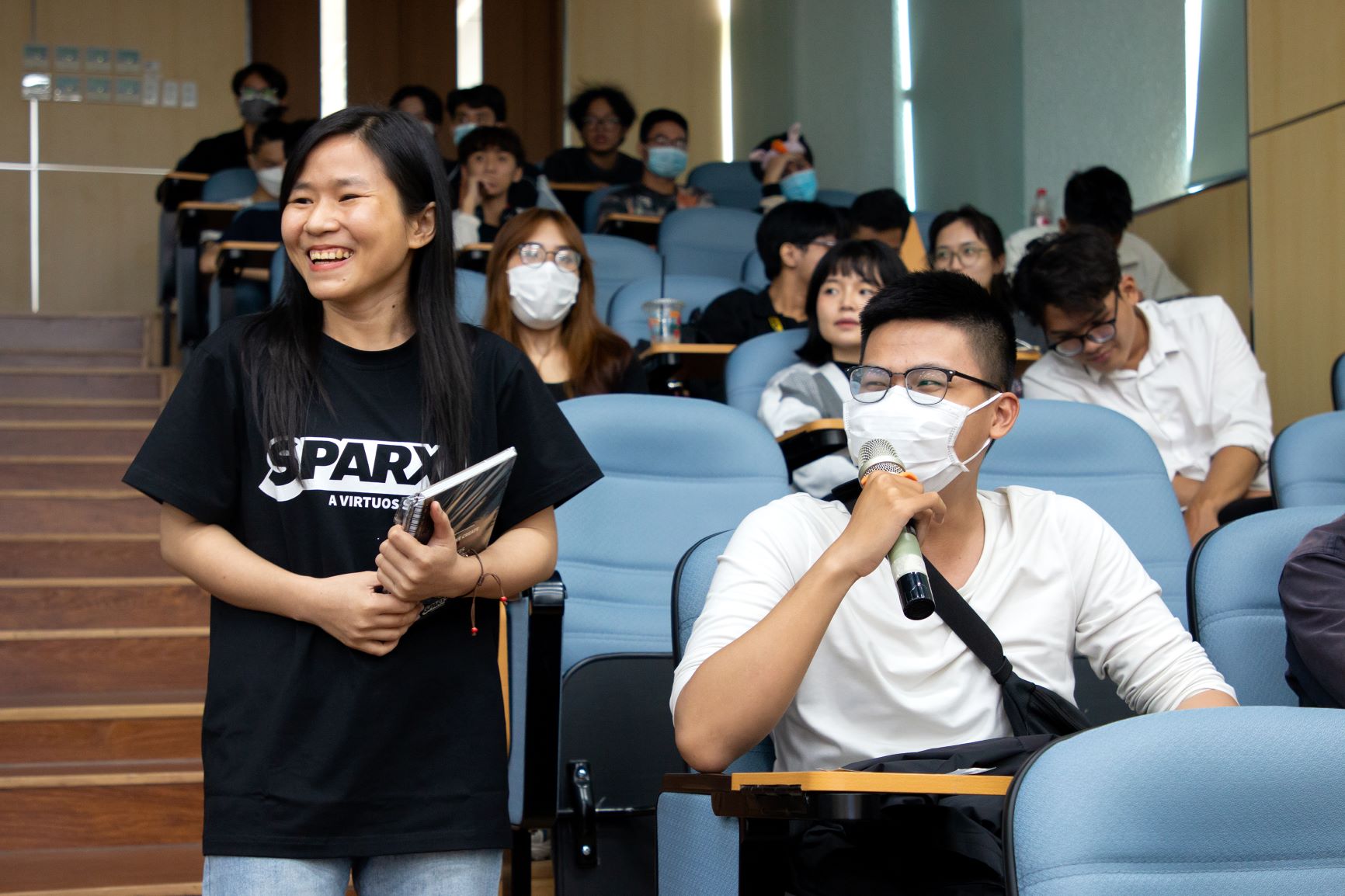 Cam Nhung shares her learning and growing experience of working on AAA games as a 3D artist with FPT University's students in June 2022.
4. How does working closely in a team help the trainees?
Despite having completed multiple 3D Game Artist lessons, many trainees can still get overwhelmed by all the new and unfamiliar things once stepping into projects, especially with the real production pipelines. Our seasoned trainers will provide technical guidance and help them develop their mindsets to fit well into the team. In addition, other senior artists will also share their experiences and give trainees inspiration for their work and the industry.
Everyone in the project team is always ready to help newcomers and we also often organize sharing sessions between senior members and trainees. Throughout their training, trainees get to work as real artists, working together and joining team discussions, which would expose them to significant projects early on.
5. In your opinion, which one is more difficult to develop – technical skills or mindsets?
I realized that technical skills are easy to develop; on the other hand, nurturing mindsets is the hard part. In our Training Program, trainees get to practice both their artistic skills and their work mindsets. Many trainees are afraid of pitching their ideas and discussing with their team when having difficult assignments, even though the deadlines are tight and teamwork is highly required. Those assignments can be stressful for them as they often receive feedback from the Art Director regarding their technical skills, presentations, and mindsets.
6. How can trainees get the most out of the Training Program at Sparx*?
Regular self-learning and self-practice, not being afraid of challenges: Projects are always getting more innovative. If trainees do not proactively improve their skills and knowledge, they will face even more difficulties when working on projects.
Take the initiative to talk to their mentors more: some trainees are hesitant to ask questions and afraid of making mistakes, which stands in the way of learning for everyone.
7. Can you talk about the greatest challenge in your daily work?
My greatest challenge is balancing between quality and time limits. I have been improving myself, learning more essential techniques to help me work more efficiently, and honing my planning and pre-production research skills to ensure everything is on schedule.
8. Which project are you most proud of during your time working at Sparx*?
It was our first time making high-quality aircraft when we were working on Asobo Studio's Microsoft Flight Simulator project. The client double-checked every detail. I remember the team receiving nearly 80 feedbacks for a model file to make everything right.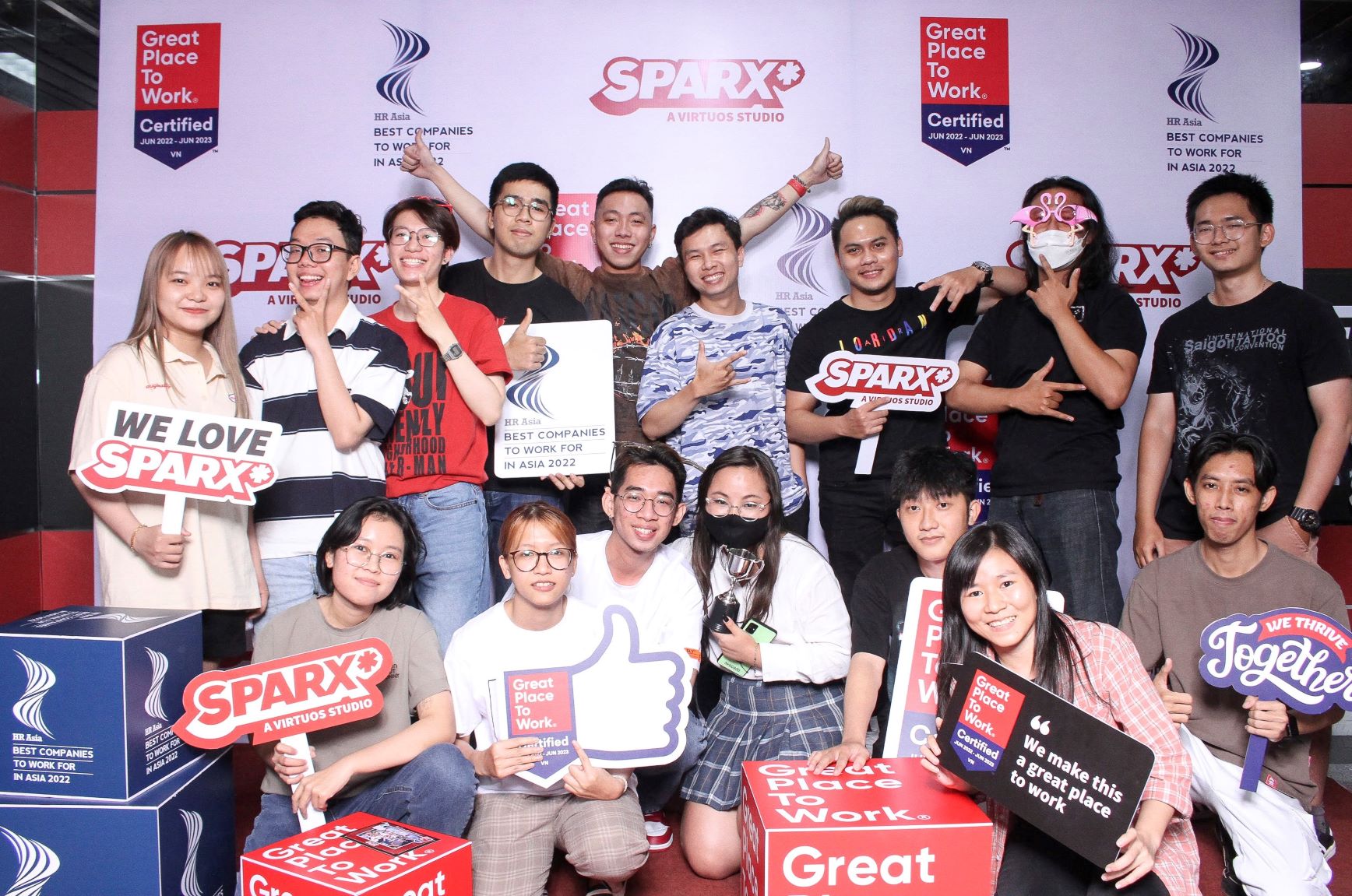 Become an Environment Trainee at Sparx*
The Training Program supports young people to get closer to the opportunity to become AAA artists by equipping them with knowledge and getting used to their first real projects when being mentored by senior artists of the studio.
As an Environment Trainee, you can show your passion for equipment details, real or fictional machines, via your portfolio. You understand how to operate or quickly grasp the operation principles of everyday materials and have an eye for observing them. Become an Environment Trainee and grow with Sparx*:
Ability to perform hard surface models such as vehicles, weapons, buildings
Game knowledge like blockout, highpoly, lowpoly, bake, textures, engine
What you need:
Have good 3D skills (Model, UV & Texture using Autodesk Maya, Substance Painter, Zbrush);
Passion for drawing mechanical details demonstrated through a portfolio with many good quality Environment/ Hard Surface models;
Knowledge of how to operate or quickly grasp the operating principle, have a sense of observing daily life's materials.
What is in it for you:
Add multiple AAA Games, Hollywood block-buster movies, and award-winning TV Series to your portfolio every year;
Join an elite, international team to work with and learn from industry experts;
Collaborate with the world's leading game developers and film studios;
Develop your expertise with exposure to the latest platforms, tools, and technology;
Develop an international career in top-tier digital production within an industry-leading company.
There are a few steps from your application to join the Sparx* side!
Application Submission
1. CV
2. A portfolio of complete 3D products (including Hipoly, Lowpoly, UV Mapping, Bake, Texture)
Art & Technical Tests
1. Software: Maya, Substance Painter, Zbrush
2. Good hand-drawing ability
Interview with the Sparx* Team