Sparx* – a Virtuos Studio is honored to award six full scholarships, valued at more than VND 1.3 billion (USD 60,000), to six first-year students at Passerelles numériques Vietnam (PNV). PNV is a French non-governmental organization (NGO) that provides education, technical and professional training in the digital sector to young underprivileged people, so that they can sustainably escape poverty, and contribute to the social and economic development of their countries.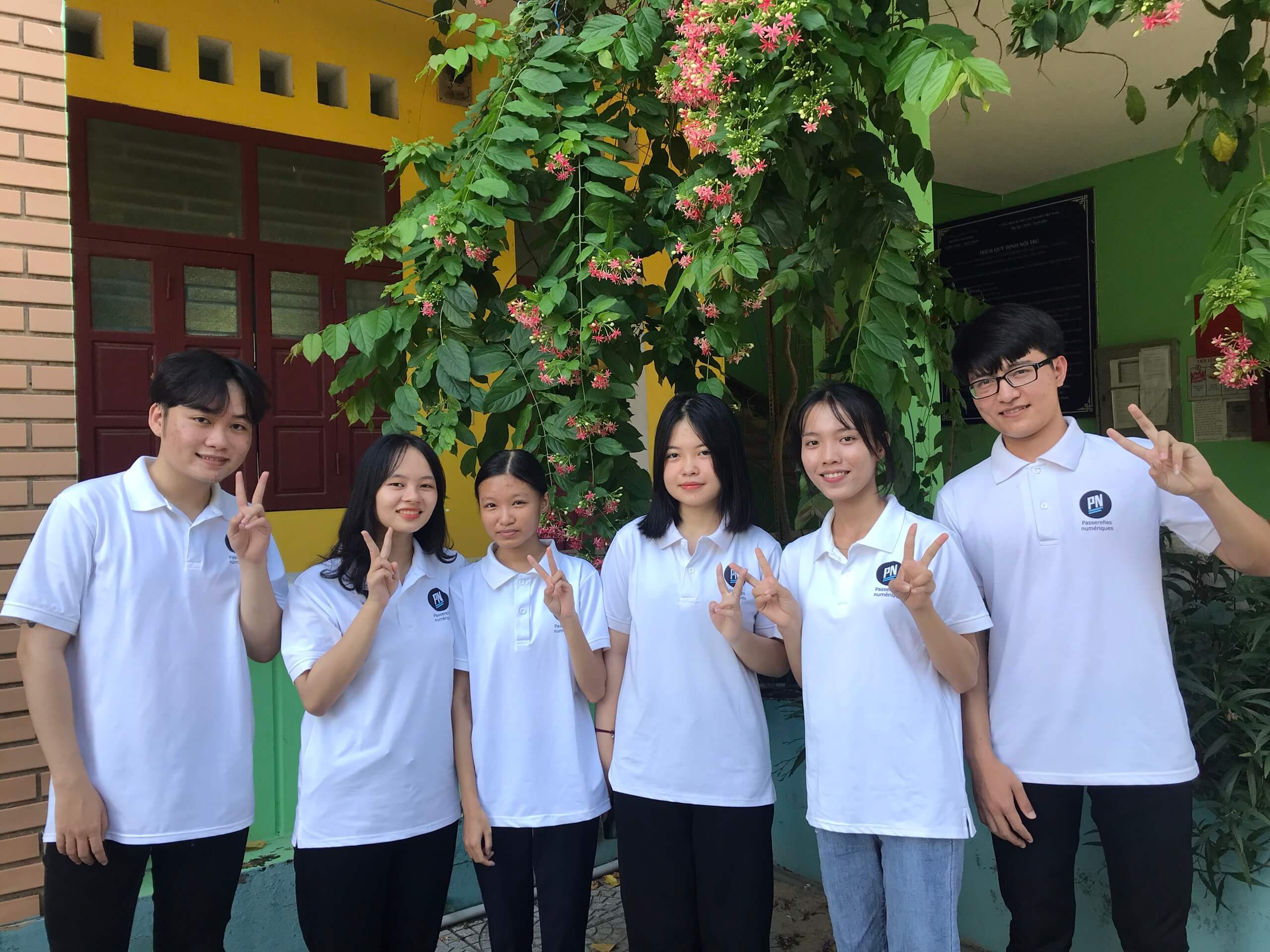 Our scholarship recipients from PNV
As part of PNV's "IT nuôi IT 2022" (IT raise IT 2022) campaign, our grant will be used to cover the full tuition fees, living expenses, and study equipment for the recipients during their three years of software development training and practice program at PNV. Designed to support their career development from an early stage, the scholarships also include employability training programs and IT internships at IT corporations after graduation.
In addition, Sparx* also donated 10 computers to the school's lab room, providing students at PNV with better access to digital resources.
We're pleased to partner with PNV in their mission of supporting disadvantaged youth, as well as their goal of having at least 50% female scholarship recipients annually. Operating in the digital entertainment sector, Sparx* and Virtuos also actively support the development of new generations of talent and empowering underrepresented groups, including women, as part of our Corporate Social Responsibility (CSR) agenda, namely Education, Environment, and Diversity.