Singapore – 14 October 2020 – Virtuos, one of the world's leading video game development companies, today announces an important strategic expansion in North America with the acquisition of CounterPunch Studios in Los Angeles, and the opening of Virtuos Montreal, a new concept art focused studio.
Ranging from high quality concept & illustration art, to character modeling & animation, along with everything in-between, Virtuos' expansion ensures a greater range of skills, depth of talent, and overall expertise for partners in nearly every time zone. Today's announcement is an exciting step forward in Virtuos' mission to provide full end-to-end codevelopment services to partners in the growing global digital entertainment industries.
Gilles Langourieux, CEO at Virtuos comments, "We're so happy to welcome CounterPunch Studios and our new team in Montreal to the Virtuos family. Expanding our presence in North America is an important step in our mission to provide the best talent and the best technology to our partners around the world. Kay and her team provide a level of expertise and energy which we can't wait to bring to our partners."
Today's news shows Virtuos strengthening its operational presence in North America, a region which already accounts for more than 50% of the business' sales.
CounterPunch Studios Joins the Virtuos Family
With a decade of experience in Los Angeles, CounterPunch offers industry leading facial and body modeling, rigging, look development and animation services, utilizing cutting edge proprietary tools.
As a trusted and well-recognized name within the video game development community, CounterPunch will retain its unique brand identity while joining the Virtuos global network as its latest production studio. CounterPunch has recently provided support for entries in iconic franchises including The Last Of Us Part II and Mortal Kombat XI, as well as other exciting yet unannounced next gen titles.
CounterPunch co-founder Kay Arutyunyan will continue to lead the studio as General Manager. The studio will maintain focus on its areas of expertise in high-quality character creation, rigging, and animation, while integrating into the global animation team at Virtuos.
Kay Arutyunyan, General Manager of CounterPunch comments: "From our first meetings, we knew that we'd found a home with Virtuos. Both in terms of our skills, and our company culture and values, the team at CounterPunch quickly saw how we could complement and grow within Virtuos, while stepping up our ambitions to work on the most exciting projects with the biggest players in the industry. We're proud to be industry leaders in our field of character modeling, rigging and animation, and can't wait to bring our unique approach and tools to Virtuos' partners around the world. We're excited to begin our next chapter as a part of the Virtuos family."
Jake Digennaro, General Manager of North America comments: "CounterPunch is a fantastic addition to the Virtuos global family. As well as adding exactly the type of complementary skills and services we've been seeking to expand, they're also the embodiment of our core values. Like us, they take the time to invest in their people and understand the critical role that training and mentorship play within in our industry, particularly when nurturing new talent, all while bringing a feverish passion to their craft. With their innately open, honest, and collaborative spirit, the team at CounterPunch will fit in perfectly here at Virtuos."
"We're also very excited to have our first physical presence in Los Angeles. As we expand our work in animation for AAA games, we're planting the Virtuos flag at the heart of the industry and its amazing talent pool should benefit the entire group."
Virtuos Montreal Opens in the Heart of Canada's Game Development Scene
After opening a business development office last year in the city, Virtuos identified the opportunity to help its clients earlier in their development process. Led by David Cheung, previously focused on key project production support, the new studio will specialize in high quality concept and illustration art.
Already, Virtuos Montreal has assembled a team of 10 talented artists in the city's bustling urban core, with plans to more than double the headcount in the next year. Cheung was previously Director of Studies at Syn Studio a leading Concept Art School, where he oversaw the curriculum for the training and education of up-and-coming concept artists for the film and video game industries, providing him a unique perspective on the mentorship required to lead the efforts to build a world-class team.
David Cheung, Studio Manager at Virtuos Montreal, comments: "I'm very proud to introduce our new team of skilled and passionate artists to the world, a fantastic new addition to the global Virtuos team. Montreal has a truly unique ability to inspire, so it's no surprise it's home to a vibrant and thriving art development community. Virtuos Montreal Studio taps the best talent in the city and connects it with the biggest names in games thanks to Virtuos' global reach, end-to-end services, and prestigious legacy of working around the world with the biggest names in the industry."
Jake Digennaro, General Manager of North America comments: "The opportunity to establish a new presence for Virtuos in such a rich and robust development community steeped in history is absolutely thrilling. David's infectious enthusiasm paired with his remarkable capacity to identify both experienced and upcoming talent sets us up to do exciting things in the years ahead. I also want to take a moment to thank the teams at Montreal International and Invest Quebec, who have been tremendously supportive throughout the course of opening our newest location."
Founded in 2004, Virtuos is a leading video game development company with operations in Singapore, China, Vietnam, Canada, France, Japan, South Korea, Ireland and the United States. With over 1,700 full-time professionals, Virtuos specializes in game development and 3D art production for AAA consoles, PC and mobile titles, enabling its partners to generate additional revenue and achieve operational efficiency. For over a decade, Virtuos has successfully delivered high-quality content for more than 1,300 projects and its partners include 18 of the top 20 digital entertainment companies worldwide. More information at www.virtuosgames.com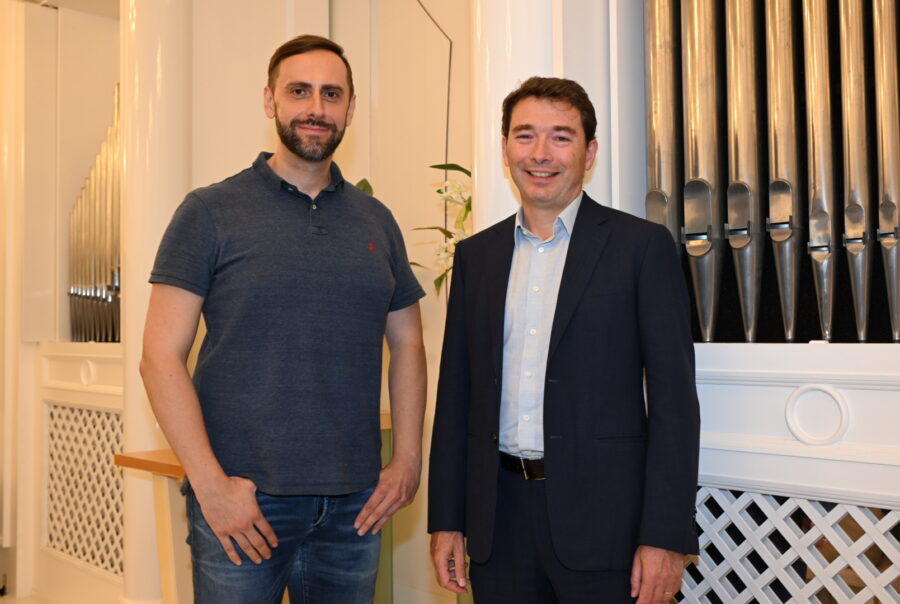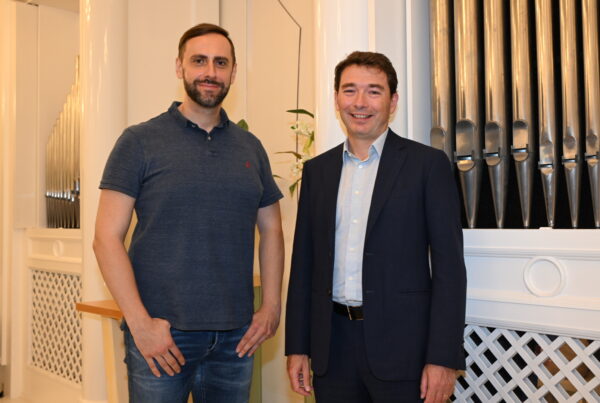 Virtuos Tokyo set to strengthen partnerships with Japanese developers and fulfill demands for creative and technical services.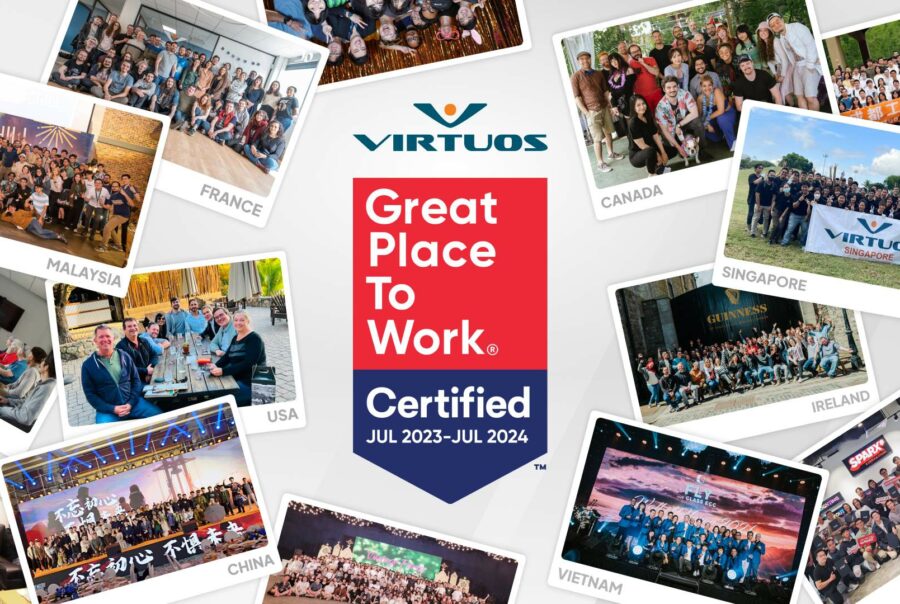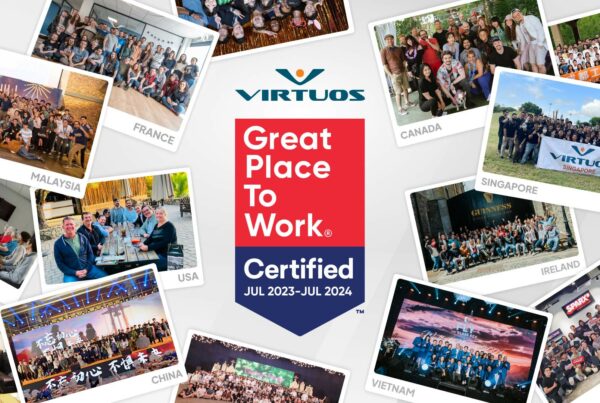 Being certified demonstrates our commitment to maintaining an employee-centric workplace.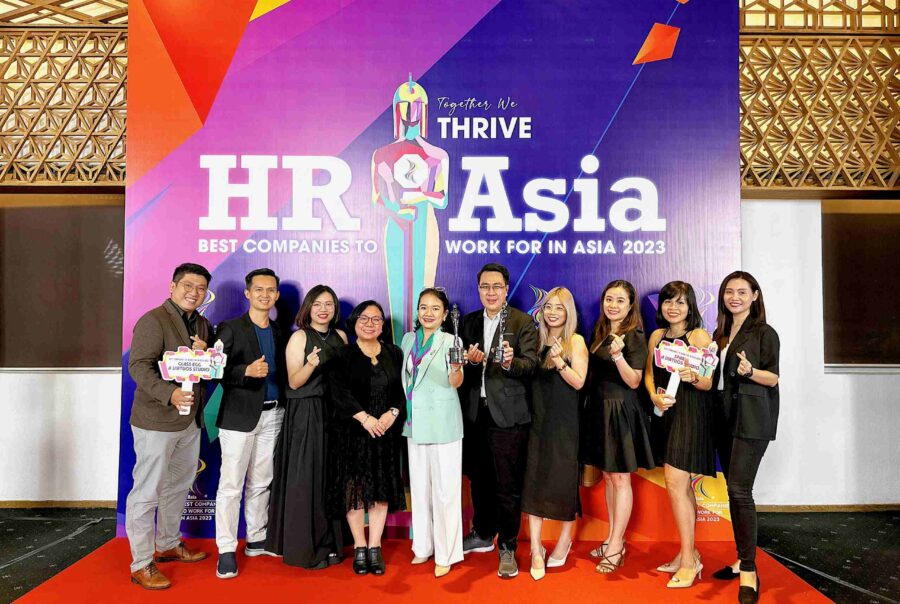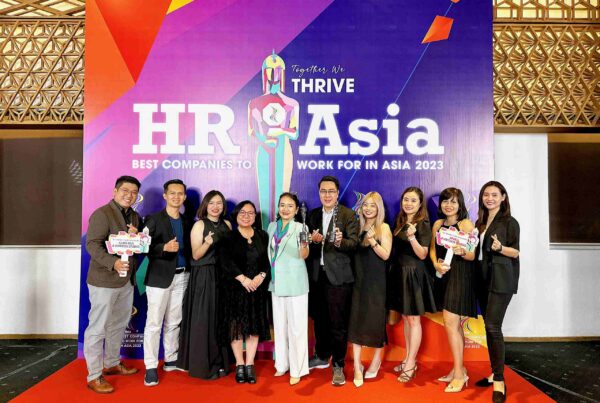 The award reflects Glass Egg and Sparx*'s continuous dedication in fostering a thriving workplace culture for all employees.