In March 2023, we visited vibrant Hanoi to pursue our mission of inspiring the next generation of game art talent in Vietnam nationwide. 
As the video game industry constantly evolves, artists and animators have to stay on top of the latest developments in tools, technologies, and techniques in order to maintain efficiency. However, this can be challenging for young talent, especially with limited education system support and language barriers.   
That's why Sparx*- a Virtuos Studio is dedicated to supporting and guiding aspiring artists in their learning and career journeys. Throughout the years, we take pride in nurturing talent and giving back to the game art community in Vietnam by organizing year-round workshops and events to share our expertise and experience from making AAA games.  
Enhancing the career readiness of young artists in Hanoi
From crafting a convincing portfolio, to acing interviews, we understand that starting a career as an artist can be challenging. On this trip, we helped students from VTC Academy, Arena Multimedia, and FPT Arena Multimedia tackle hot employability concerns. 
Our General Manager, Samuel Stevenin, conducted a workshop on "Becoming AAA Artists", where he shared the essential skills and knowledge of what it takes to kickstart a career in games and work on the biggest titles in the industry. And through a "Boss Fight Tutorial" workshop, Nhu Quynh, Senior Recruiter, gave students practical advice on improving their job applications (from CVs, to portfolios and demo reels) and increasing their chances of being discovered by recruiters on platforms such as ArtStation and Behance. 
Engaging the game art community through the "Cinematics at

Sparx

* – Realtime Adventure" workshop
Another exciting part of our trip was conducting the "Cinematics at Sparx* – Realtime Adventure" workshop, which was a hit among game art enthusiasts in Hanoi. Industry veterans including Samuel and Tien Le, Senior Line Producer, demonstrated how we create real-time cinematics at Sparx* and provided insights into the skills and qualities that are required to become top-tier, AAA-standard artists in this dynamic industry. 
Tien Le shared her thoughts after the event, "I was impressed by the passion and curiosity of our participants, who are young and eager to learn more about 3D and game art. Some of them are still figuring out their preferences, but I truly believe they have what it takes to succeed with their dedication. Our goal through these workshops is to paint a clearer picture of the work environment and the diverse projects in a game studio like Sparx*, so as to inspire and motivate them to pursue their dreams in this exciting field." 
Collaborating with like-minded partners to nurture young

talent
Our mission to cultivate young talent cannot be achieved without support and advice from our school partners who share the same vision with us. During our trip to Hanoi, we had the opportunity to meet with local training centers and universities, such as British University Vietnam, that offer game-related majors.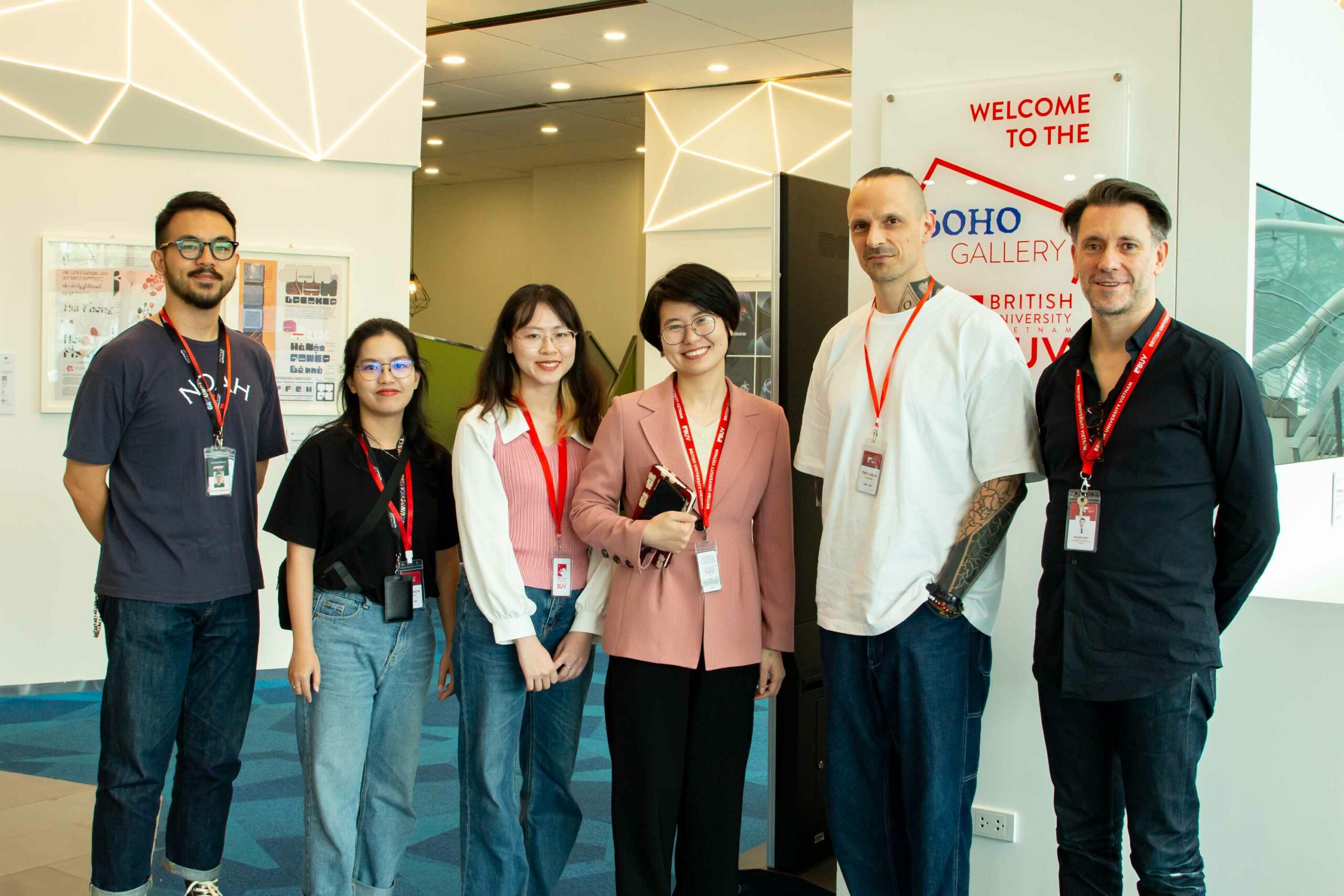 "We look forward to collaborating with Sparx* in the future after our fruitful discussions with them. We have already planned career orientation workshops for our students next semester, and we would love to have a Sparx* representative as a guest speaker on game-related topics," shared Giang Bui, Career Support and Industrial Relations Officer at British University Vietnam. 
Our "Hello Hanoi" campaign has been a fulfilling experience for our team and like-minded individuals who share our passion for games and art. Through this journey, we are thrilled to have been able to bridge the gap between the games industry and young artists in Hanoi. 
Samuel shared our studio's plans for developing young talent, "Sparx* will certainly continue organizing workshops to provide insights into the games industry, but our efforts won't stop here. As of last year, we've also invited teams from leading game studios to share their expertise at some of our external workshops. We will also continue to participate in career orientation activities in both universities and high schools, so that young talent can start their career on the right track from day one. Finally, we aim to contribute to the local art community by providing essential training materials in Vietnamese language."