Sparx* – a Virtuos Studio has collaborated with the Youth Union, the Women's Union, and the Forest Protection Agency of Duyen Hai Town on the project 'Green up Vietnam,' which was run in the protective forest areas of Hiep Thanh Commune, Duyen Hai Town, Tra Vinh Province.  
The project was set up in the context of Vietnam's commitments to achieving net-zero emissions by 2050, supporting the declarations and initiatives on forest protection at the 26th Conference of the Parties to the United Nations Framework Convention on Climate Change (COP26), and delivering on the commitments at COP27.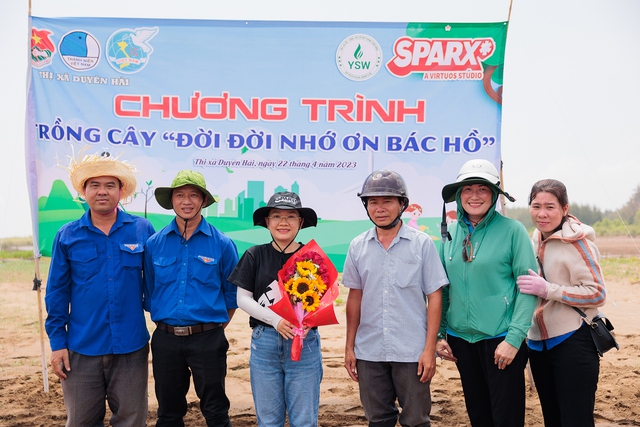 Ms. Phan Thi Thanh Nhan (third person from the left), Sparx* HR Manager at the tree-planting ceremony in memory of late President Ho Chi Minh 
"Specialized in producing 3D art and content for films and games, Sparx* puts great emphasis on environmental protection as one of our sustainable development objectives. Working on the slogan 'Plant a seed, sow a life', Sparx* would like to play its small part in reforestation efforts, thinking with each Sparxer planting a tree, we'll have a forest," said Ms. Phan Thi Thanh Nhan, HR Manager at Sparx*.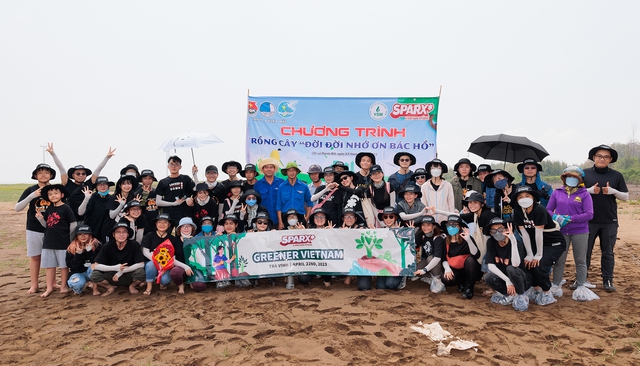 The volunteers for the 'Greener Vietnam' project in Tra Vinh Province 
After the ceremony, more than 60 volunteers joined hands to plant over 300 poplar trees at the coastal commune of Hiep Thanh. The project also encouraged green commitments and green actions in the community, aiming to prevent deforestation.