Ho Chi Minh City, 12 August 2022 – Sparx* – a Virtuos Studio has been awarded as one of the "Best companies to work for in Asia" in 2022 alongside 120 other prominent organizations in Vietnam.
HR Asia Best Companies to Work for in Asia Award (HR Asia Award) is a program organized by HR Asia, Asia's largest circulating publication for senior HR professionals to recognize the best employers across the region. This is the second consecutive time in which Sparx* has achieved this reputable award recognizing enterprises with the best HR policies and outstanding work environment.
"Receiving the HR Asia –Best Companies to Work for in Asia a second time reflects our constant care and dedication in improving our team members' work environment and welfare," said Samuel Stevenin, General Manager at Sparx*.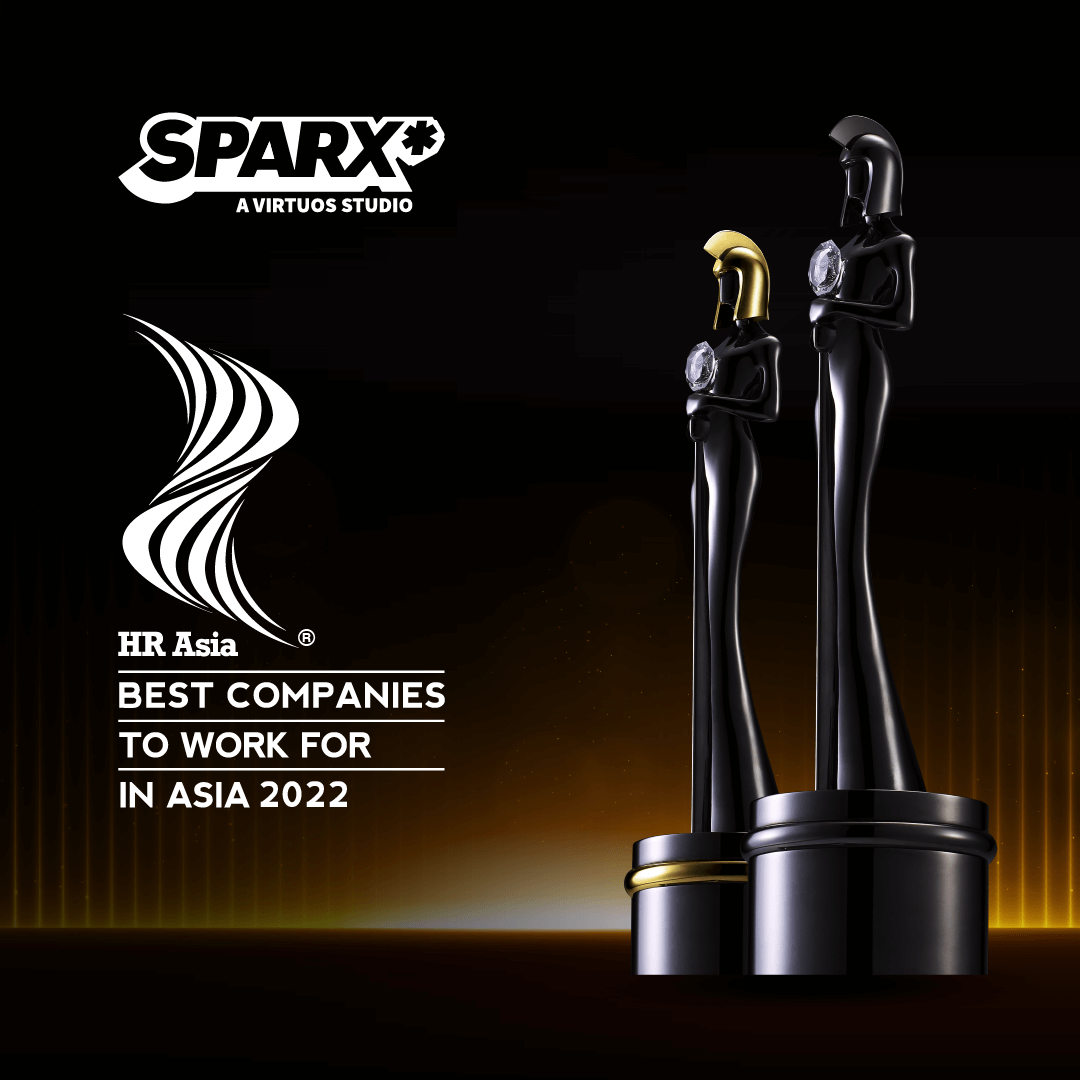 Award entries are scored through HR Asia's proprietary Total Engagement Assessment Model (TEAM), deployed as a survey to staff of all nominee companies on three areas of employee engagement:
CORE (Collective Organization for Real Engagement)
SELF (Heart, Mind & Soul)
GROUP (Think, Feel & Do)
We are pleased to share that Sparx*s scores rank above the industry average across all three assessment areas.
As a part of Virtuos – one of the world's largest independent game developers – since 2011, we provide a variety of development and international mobility programs for our talent, alongside competitive welfare benefits and year-round engagement activities.
Nhan Phan, HR Manager at Sparx*, shared how the studio empowers employees to push their limits, "Working at Sparx* is all about nurturing trust and positivity. We want to build a studio where all members are respected, listened to, and empowered to push their own creative boundaries."
Earlier this year, Sparx* also obtained the Great Place To Work Certification, recognizing the studio's continuous efforts in making Sparx* a desirable workplace in the video game industry for Vietnamese talent.
"By providing young Vietnamese talent with opportunities and inspiring space to participate in world-class projects, we aspire to help more people pursue their passions in game and film production," added Nhan Phan.
Widely recognized as one of the country's leading game art and animation studios since our establishment in 1995, Sparx* is home to 550 professionals working on a wide range of end-to-end solutions for industry-leading games and films. In 2022, Sparxers have contributed to multiple blockbuster projects and earned credit in critically-acclaimed game titles including Horizon Forbidden West, The Quarry, and the popular Netflix series Love, Death & Robots Volume 3.