2019 was a remarkable year for Sparx*, with numerous unforgettable moments and achievements. With 2020 swiftly approaching, let's take one more look at our accomplishments over the past year.
IN 2019, SPARX* CONTRIBUTED TO A TOTAL OF 18 PROJECTS: 12 GAME TITLES, 5 FEATURE FILMS, AND 1 TV SERIES
It has been a busy year for Sparx* with so many projects throughout the year. All in all, we managed to complete 12 video games (many of which are top-tier titles), 5 feature films in different genres and one stunning TV series. As always, we are honored to have been chosen to support these renowned projects.
TWO MOVIES FEATURING CONTRIBUTIONS BY SPARX* WERE THE HIGHEST GROSSING MOVIES IN 2019: 'ALADDIN' AND 'CAPTAIN MARVEL'
Sparx* contributed to a total of 5 feature films in 2019, including blockbusters such as Aladdin and Captain Marvel. These two movies are confirmed to be 2 out of the 10 highest grossing movies in 2019, with Captain Marvel grossing 426.8 million in the US and 1.12 billion worldwide, making it the first Disney release of the year to cross the billion-dollar mark. Meanwhile for Aladdin, the remake of the renowned animation in 1992 gained 355.5 million domestically, and a total of 1.05 billion worldwide.
(Source: Box Office Pro)
Aladdin and Captain Marvel are two of the highest grossing movies in 2019
'VIC THE VIKING AND THE MAGIC SWORD' – AN ANIMATED FEATURE FILM WITH SPARX* CONTRIBUTION, DEBUTED IN DECEMBER 2019
Premiered in December, Vic the Viking and the Magic Sword was our sole animation production in 2019. This also marked the return of our Animation Department in an animated feature film since our last project in 2008, Igor.
Vic the Viking and the Magic Sword – an animated feature film with Sparx* contribution
SPARX* AND RIOT GAMES HAVE RELEASED A TOTAL OF 14 CHAMPION SKINS IN OUR COLLABORATION IN 2019
As a result of our collaboration with Riot Games, Sparx* has managed to wow players all over the world with multiple skins in a variety of themes: Sugar Rush, Guardians of the Sand, Dragon Slayer theme, and more besides. The strong partnership still continues today, so be sure to check back for announcements about new skins in 2020!
SPARX* ARTISTS VISITED AND RECEIVED TRAINING COURSES AT OUR CLIENTS' HEADQUARTERS IN US & UK
Sparx* has established itself as a strategic partner for game developers all over the world. This advantage means that our artists were able to travel and experience the working process of our clients in the US and UK in their own environments. With steady growth and even more partnerships with clients worldwide, we believe that more of these valuable opportunities will continue to present themselves in the near future!
'THE MANDALORIAN' SUPERSEDED NETFLIX'S 'STRANGER THINGS' AS MOST IN-DEMAND DIGITAL EXCLUSIVE SERIES
According to Parrot Analytics, the new series streamed on Disney+ has taken the crown from 'Stranger Things' as the most in-demand streaming series in the US. In just three weeks since its debut, 'The Mandalorian' TV series has become the biggest show in the world, breaking 'Stranger Things' 21-week streak at the top.
'THE OUTER WORLDS' AND 'BORDERLANDS 3' – AAA GAME PROJECTS WITH SPARX* CONTRIBUTIONS, WERE NOMINATED FOR GAME OF THE YEAR AND BEST ACTION GAME CATEGORIES AT THE GAME AWARDS 2019
'The Outer Worlds', a game title from Obsidian that saw contributions from Sparx*, was nominated in The Game Awards 2019 for three categories: 'Best Narrative', 'Best RPG' and 'Game of The Year'. Meanwhile, 'Borderlands 3' – the highly anticipated sequel to the renowned series – received nominations for 'Best Action/ Adventure Game' and 'Best Multiplayer Game' in this award. Sparx* is honored to have played a part in making these AAA games and upholding the quality that has made them fan favorites by the players!
'VADER IMMORTAL' – SPARX*'S FIRST MAJOR VR PROJECT CONTRIBUTION
By opening the doors to a whole new way of storytelling, 'Vader Immortal' allowed our artists in the Storytelling Team to explore the possibilities of virtual reality while honing our skills in VR production. This project was a valuable learning experience for us, and we're eager to undertake even more VR projects in future.
SPARX* WELCOMED THE 400TH MEMBER TO THE STUDIO IN 2019
Last but not least, this year also marks the 400th member to join our studio. Sparx* has relentlessly grown and expanded its business scale throughout the year, which had the side effect of creating numerous career opportunities in the market. In the second half of 2019 alone, we welcomed more than 150 artists to join our studio. We look forward to increasing this number and connecting to even more talented artists globally in 2020!
2019 was a year with remarkable accomplishments, and we at Sparx* appreciate every moment of it. With continuous effort and unlimited creativity from our artists at the studio, Sparx* will continue to bring to you all the best titles of games, movies and TV series, while strengthening our position as a trusted partner for game developers worldwide.
Founded in 1995, Sparx* became known for high quality visual effects, quickly building a portfolio of over 1,000 TV commercials, Hollywood 3D feature film & TV series. The studio has been acquired by Virtuos in 2011 as its movie division. For more information, please visit www.sparx.com.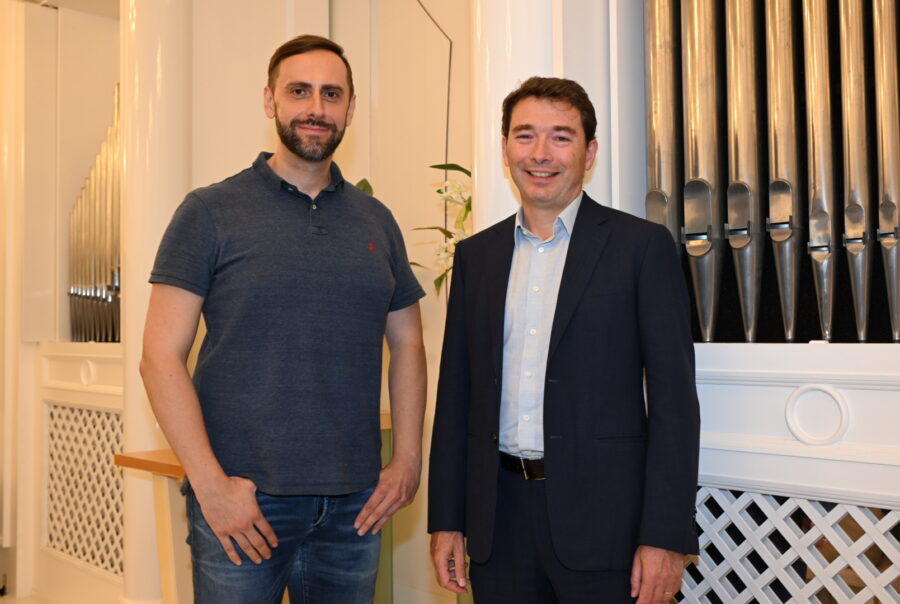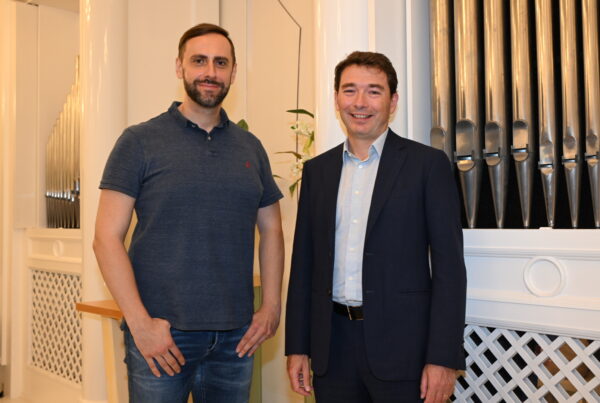 Virtuos Tokyo set to strengthen partnerships with Japanese developers and fulfill demands for creative and technical services.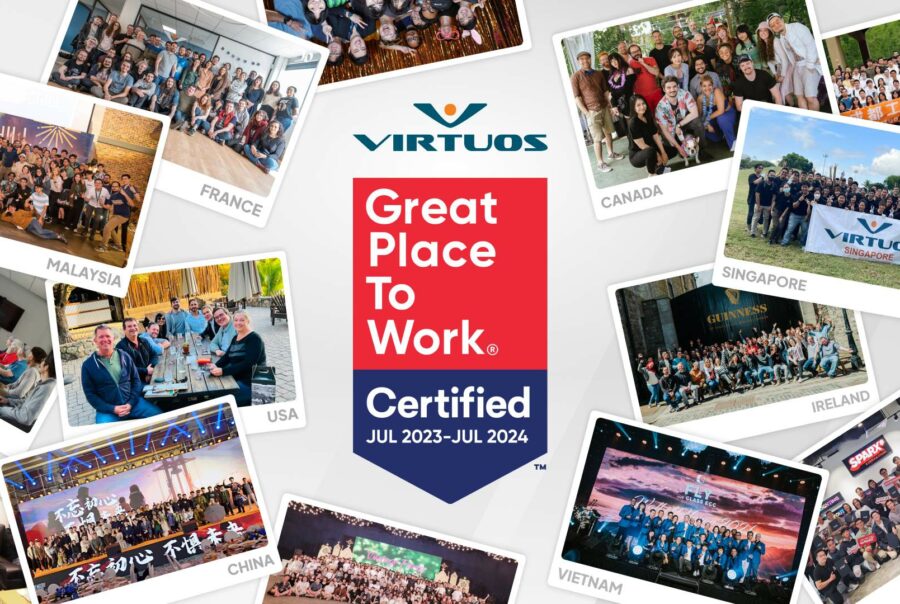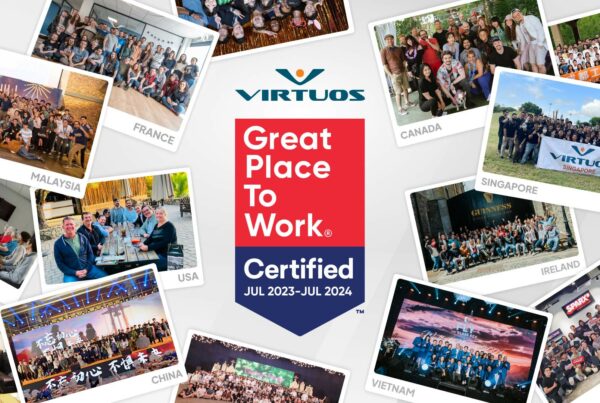 Being certified demonstrates our commitment to maintaining an employee-centric workplace.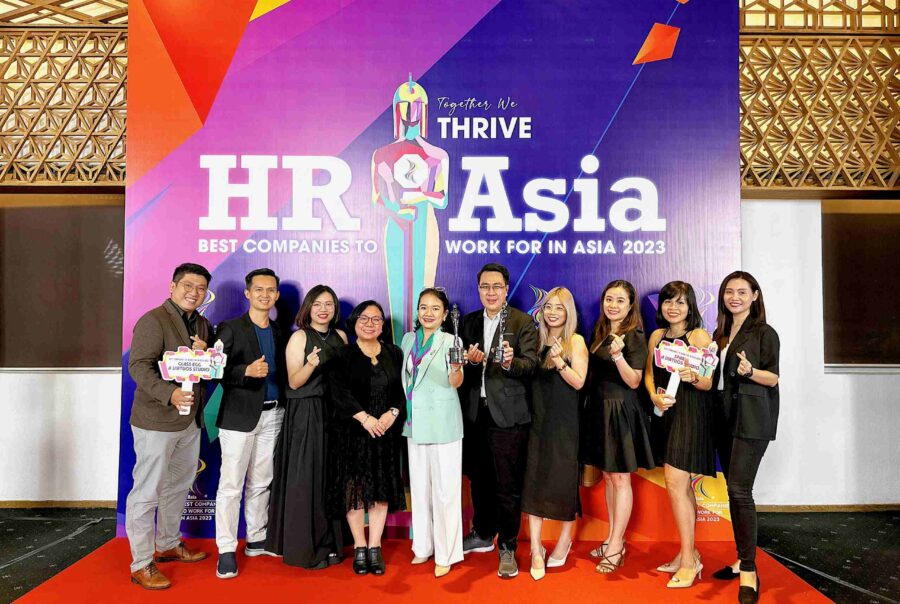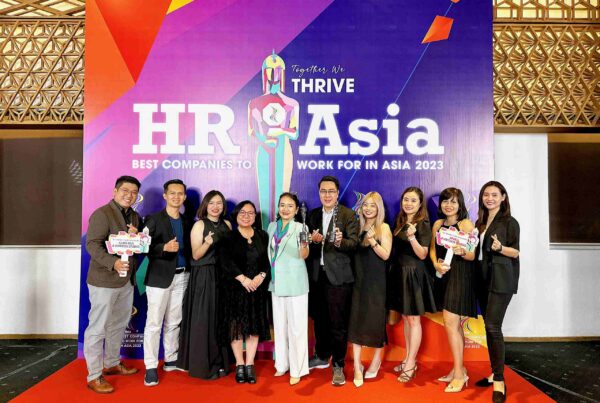 The award reflects Glass Egg and Sparx*'s continuous dedication in fostering a thriving workplace culture for all employees.