As one of the leading game art and animation studios in the country, Sparx* strives to build an inclusive workplace where everyone, regardless of their background or gender, can feel valued and empowered to learn and grow. Together, we create groundbreaking entertainment experiences.
This article is a part of the Women Game Changers Series, where we feature stories of female Sparxers on their careers and experiences in the world of Art & Games.
In this edition of our #WomanGameChangers series, let's meet Yen Phuong from Environment Storytelling team, a familiar and admirable Sparxer who is also one of  the only two female Associate Art Director at Sparx*.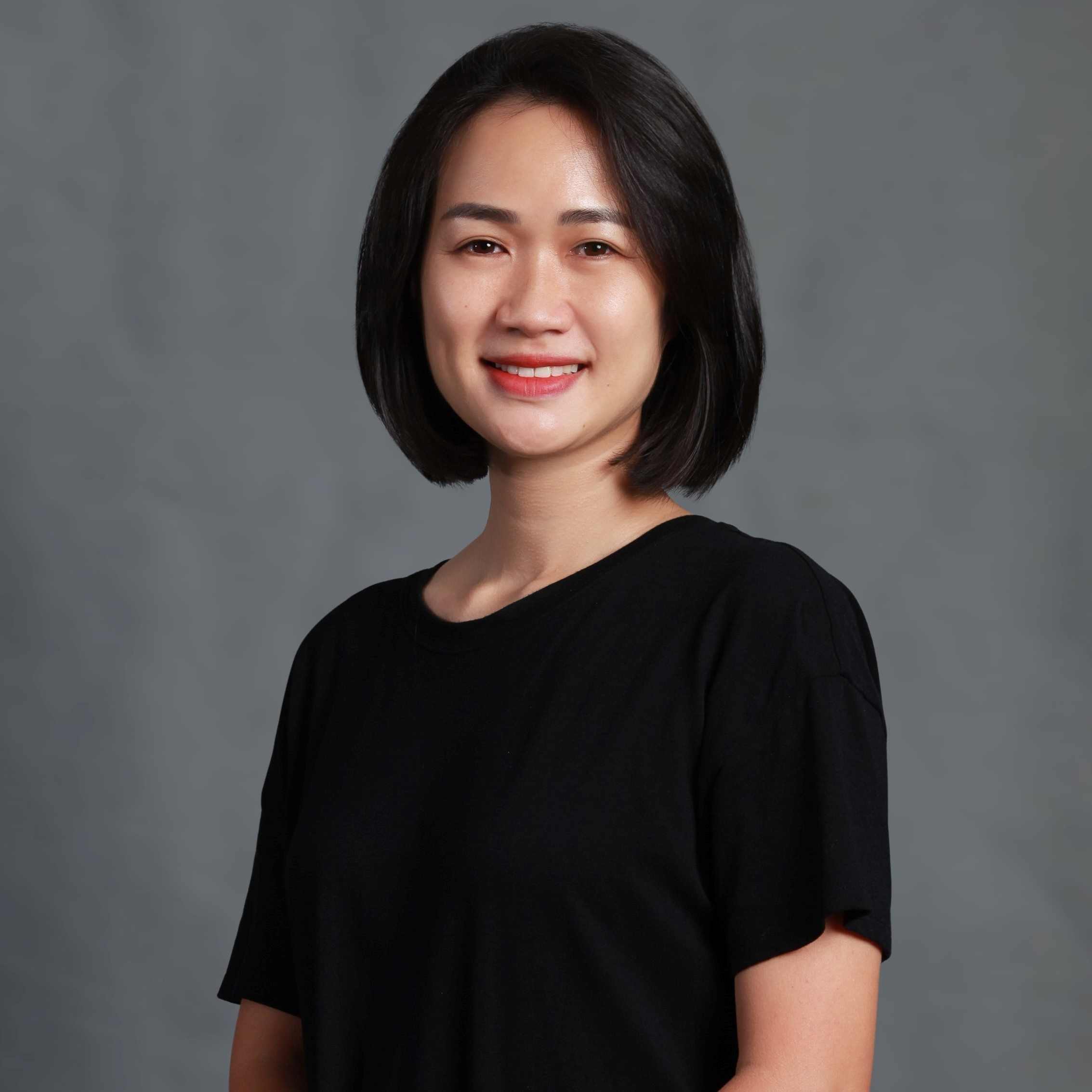 1. Could you please share with us about your journey at Sparx*?
I started working at Sparx* in 2008 as an Artist. At first, it was a little bit difficult to keep pace. Sam was my Art Director (AD) at the time, which was extremely fortunate for me as I learned a lot from him.
I have been with Sparx* for a long time. So far, life has been going smoothly back and forth between work and home. I am genuinely happy that the company is growing stronger and stronger, and that our working environment is getting better for employees.
My takeaway is that you should always do your best for even the smallest task you are assigned to, do extensive research for every project you work on, and try to improve your knowledge. Your efforts will be recognized. I believe so.
2. Please tell us more about your journey. What brought you to the game industry?
I joined the game industry by pure chance. I studied 2D illustration but after I graduated, a close friend convinced me to work with games. I already loved playing games, so I started working for a 3D game company. I was not thinking much, just trying to learn more on the job.
3. You have been with Sparx* for almost 15 years. What has been keeping you at the studio for such a long time?
I think it is the company culture. The Management is very understanding and close to the employees. There is a constant reassessment and improvement process as far as the benefits and welfare for employees are concerned. The company culture is around cultivating a cohesive and inclusive environment, a big family. Kris, my current AD, has always been an excellent example in the way he works and interacts with his teammates – what I aspire to follow. He has shown me how to manage my team and projects, and how to develop myself. He also constantly offers me great opportunities to achieve work-life balance. We have been working together for many years and he is such an amazing supervisor. My daily dose of motivation is seeing my team members doing their best all the time, working together toward the team's common goal of contributing with excellence to the great project we are involved on. All those factors above contribute to my long-term commitment to the company.
4. What are the three changes you have after joining Sparx*?
Years ago I never would have imagined I could be a manager. I thought that I would always be an artist until I got old, that it would be the best path for me.
Although I still struggle with English, I have to read a lot of feedback and emails in English on a daily basis, which motivates me to try harder to improve my language skill. Now whenever I read or listen to English, my heart rate is a bit more stable.
Occasionally, my name is still put on our "warning list" because I come to work late. I am so embarrassed!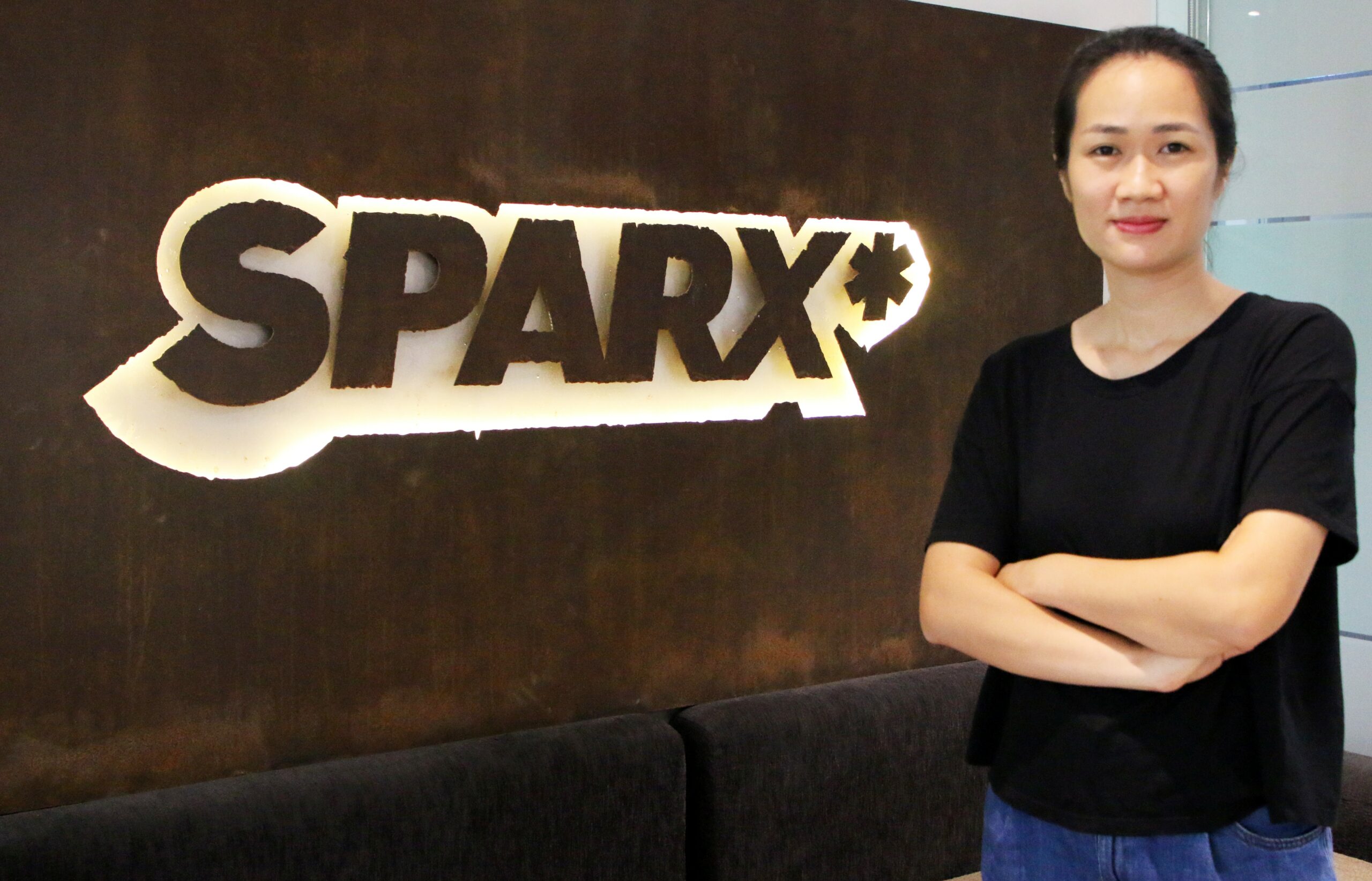 5. Which programs or policies of the company have been helping you showcase your competency and work efficiently?
As I have mentioned earlier, it is the process of constant improvement of the studio policies to make them more suitable for the employees and for the community. For example, the support program for female employees who have recently given birth allows them to take an additional period of 6 months off (on top of the normal maternity leave) to take care of their babies. When the COVID-19 outbreak required social distancing, our company quickly set up an online working system that has been very convenient for employees during the past year and up until now when the pandemic in Vietnam has been basically brought under control. Besides, our company still maintains a working-from-home flexibility. Employees may sign up to work from home 2 days per week. It helps us be more flexible with our working environments instead of having to be in the office the whole week. In addition, we also have various long-standing English learning programs for different levels and training programs for each department, etc. All in all, I believe that in the future, our company will provide even more programs tailored to improve our productivity as well as our mental well-being.
6. The nature of this job requires you to face a lot of stress constantly. What do you do to unwind and find balance?
I listen to how I feel and what I want to do. Some weekends I slept for a dozen hours. Some other weekends I spent eating out or chilling with my friends. But it was all in the past. Now I have a child. In my free time, I play with my child and teach my child things. Once my child is asleep, I read books. It helps me feel better.
7. What is your secret to advancing your career and committing yourself to this male-dominated field?
It is not exactly a secret. I simply believe that practice makes perfect.
8. Please tell us how you think the studio can empower its employees and builds equality in the workplace.
Oh, I do not think much about this issue. Perhaps, because during my time working at Sparx*, there is not any problem with equality or inequality that attracts my attention or affects me or my teammates. There is something that is not exactly related but I find quite endearing – our lack of dress code. Everyone is free to express their personality. You do not have to follow any rule, within reason for sure ha ha. It is easy to tell who is a Sparxer in our building.
9. Outside of your work, what is your hobby?
I love sleeping because it revitalizes me, giving me the mental energy to play with my child and take my child to see our friends and family.
10. Do you have any advice for women who want to challenge themselves with graphic design for games/films?
I believe that women these days have the personality and passion to do everything. And evidently, they have been successful. Just look at our company: there are so many competent and passionate women! Not just the Artists, women in other departments such as Film/Game Producers also face a lot of pressure. But their passion helps them do their job with excellence. My advice for women who are talented and passionate but still reluctant: Do not assume that game/film graphic design is a job for men. Be bold and give it a try, embark on your own journey, keep learning and figuring things out, do your best even with the smallest task, and do not be afraid of challenges, there will be people on the way to help you. Have faith in the path you have chosen and walk it with confidence, eventually, you will reach your destination.