In our Meet Your Mentor Series, we interview the mentors from our Trainee Programs about the learning opportunities at Sparx* and their advice to new artists.
Meet Hoang Huan, Associate Art Director from Sparx* Environment Department. During his 10 years at Sparx*, Huan has participated in many blockbuster titles such as Star Wars: Solo, Avengers: Infinity War, Transformers: The Last Knight, etc. Read on to learn more about Hoang Huan's experience in mentoring the studio's trainees!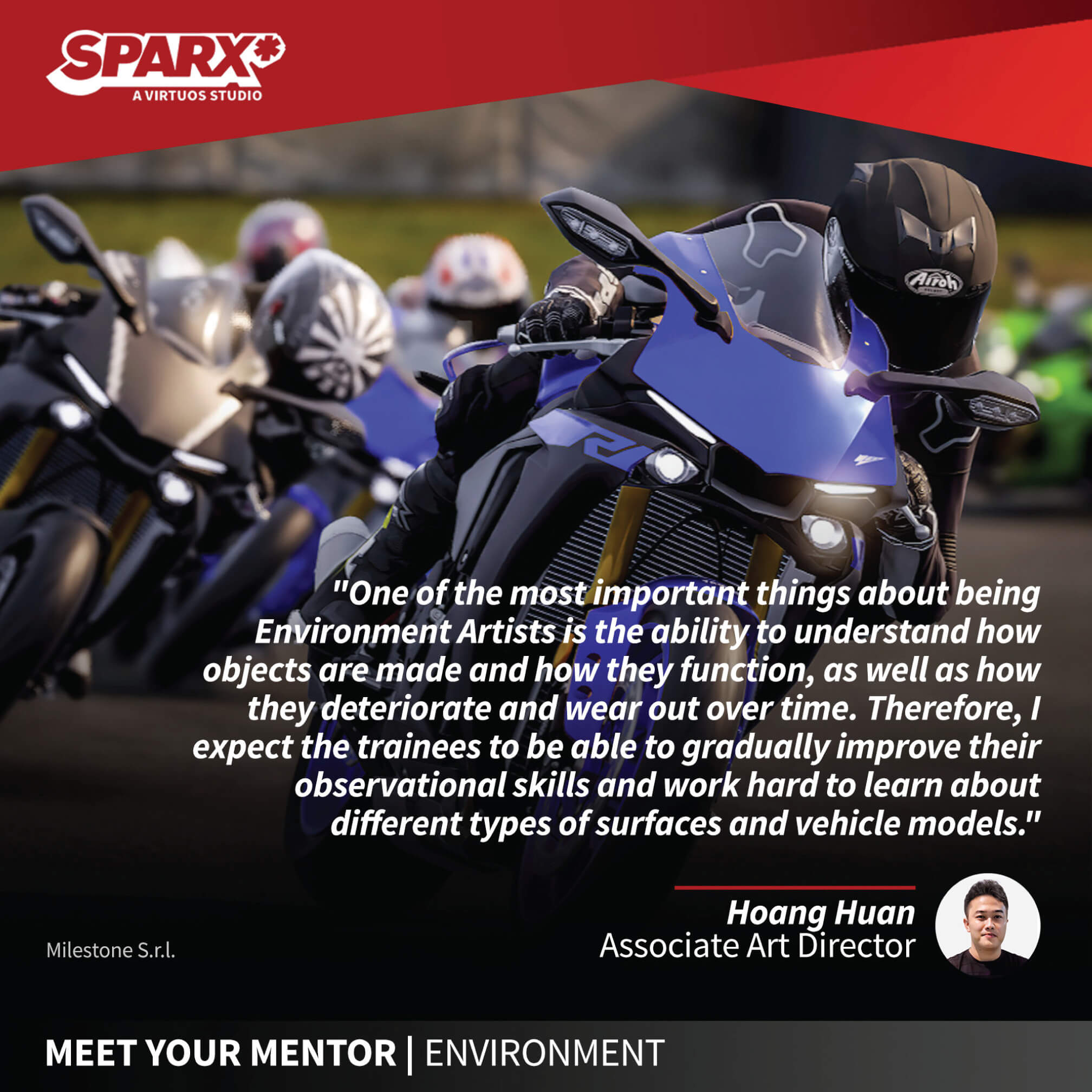 1. What brought you to this industry and Sparx*?
When I was in school, I myself decided that I would pursue a career in design rather than working with numbers. My inspiration mostly came from the movies I watched and the games I played as a child.
After I graduated from university, I worked in a company specializing in graphic design but it didn't feel right, so I decided to switch my career path. A friend from university introduced me to Sparx*. I applied to the studio and became a trainee in 2012. Since then, I started learning and working on 3D modeling, which helped shape my interest in this area.
2. What lessons will the trainees learn from the program?
After the course, trainees will be able to familiarize themselves with the types of work that we do in Environment Department, ranging from basic to advanced.
Initially, mentors will train you on how to analyze patterns and concepts of objects, as well as how to use the studio's internal file management tools. Then, you will be exposed to different steps of asset modeling on a variety of software like Maya, Blender, 3dsMax, Zbrush, and Substance. At the end of the course, trainees will work on advanced exercises that have the same quality benchmark as the projects that Sparx* is undertaking.
Throughout the course, mentors will check on their trainees and give them guidance as well as art and technical advice, making sure that trainees will gain a solid foundation for their future career.
3. What do you expect from the trainees in your department?
One of the most important things about being Environment Artists is the ability to understand how objects are made and how they function, as well as how they deteriorate and wear out over time. When creating prototypes for projects, especially live-action projects, my team often starts by finding samples and ideas from real-life references. Therefore, I expect the trainees to be able to gradually improve their observational skills and work hard to learn about different types of surfaces and vehicle models. Besides, it is also important to possess basic skills in modeling using software.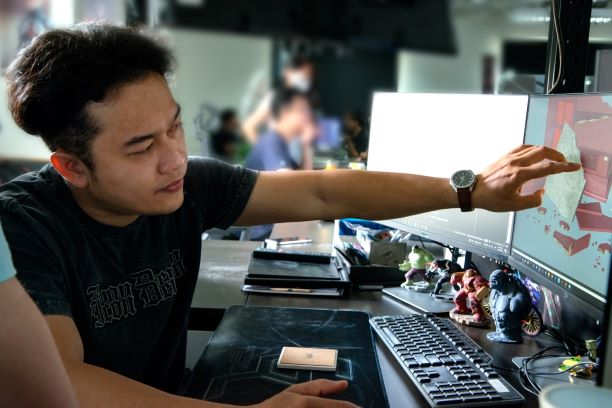 4. What difficulties do trainees often encounter in the Training Program?
The Training Program can be their first professional working environment where they can challenge themselves with high-class projects. It is normal and expected that they may not get used to the pace and requirements in production at the beginning. Trainees often face pressure as they struggle to meet deadlines or get used to the production process. They are also usually afraid to ask questions and, in many cases, end up trying to solve problems on their own, with many constraints.
But don't worry much! We were once trainees at the studio before achieving remarkable success today. Our senior artists, as mentors, have your back. We often encourage trainees to share any roadblocks they might face with us. We will guide them to figure out the causes and suggest solutions to move forward with their projects. We are willing to support the next generation so that we as a team can function with the most efficiency together.
5. Do you have any advice for your trainees?

It would be best if you were not afraid of asking questions. Also, make sure to jot down any suggestions offered by the senior artists for similar issues in the future.
Even with projects assigned to senior artists, the team faces many challenges in terms of workload and technical requirements. The most effective solution is for the whole team to join hands and support each other, not being afraid of pointing out problems and solving them together.
Remember that the most important aspect of being an artist is the willingness to learn and not being afraid of difficulties, regardless of your level.
6. Which project are you most proud of during your time working at Sparx*?
There have been so many projects at Sparx* that I find interesting, the most recent one being RIDE 4 – a motorcycle racing game from Milestone. At first, the team faced many challenges when building the models for such highly-realistic bikes in this game title. However, everyone persevered to fulfill the client's requirements and learned a considerable amount of new knowledge thanks to the projects.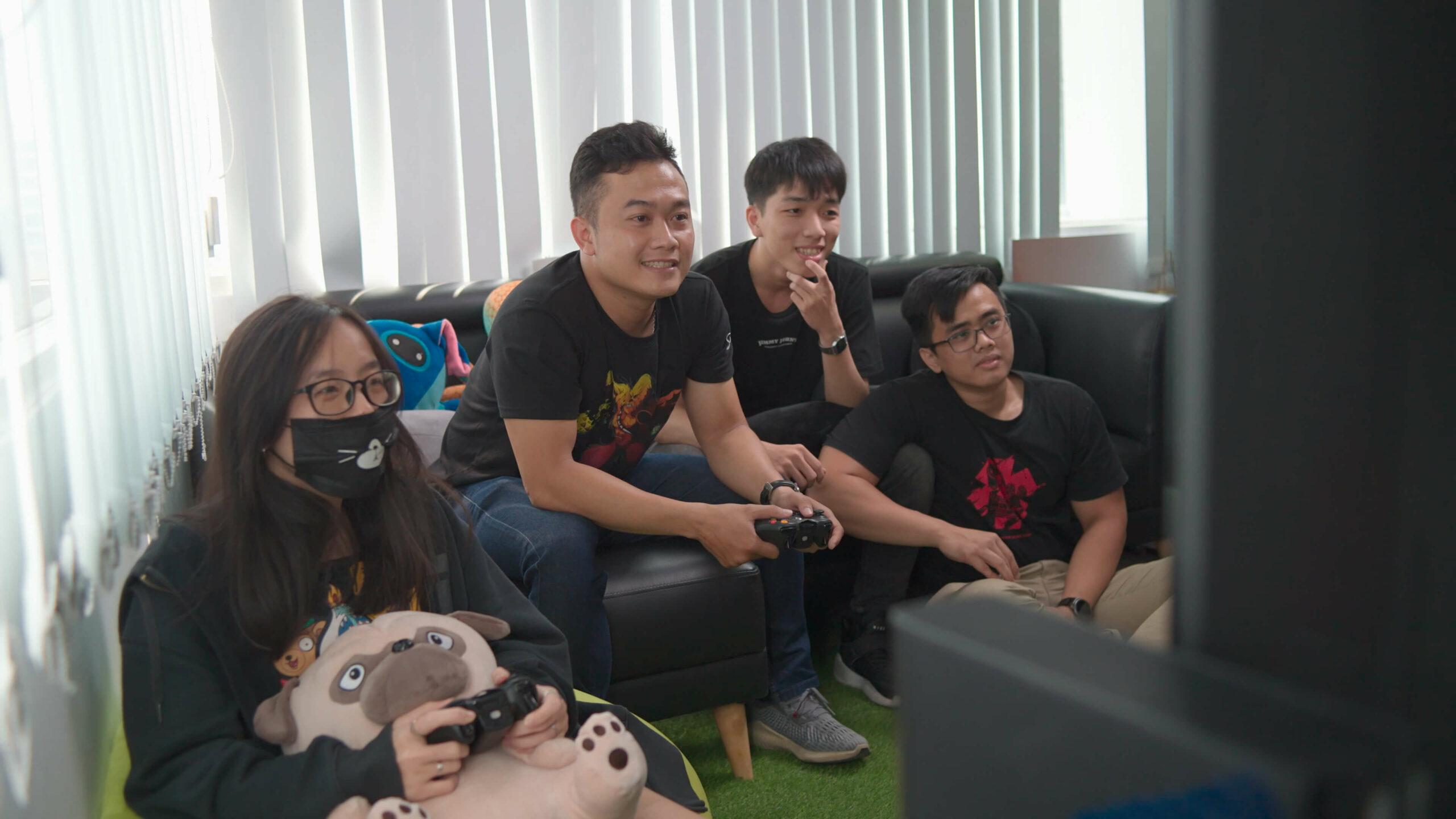 Become an Environment Trainee at Sparx*
The Training Program supports young people to get closer to the opportunity to become AAA artists by equipping them with knowledge and getting used to their first real projects when being mentored by senior artists of the studio.
As an Environment Trainee, you can show your passion for equipment details, real or fictional machines, via your portfolio. You understand how to operate or quickly grasp the operation principles of everyday materials and have an eye for observing them. Become an Environment Trainee and grow with Sparx*:
Ability to perform hard surface models such as vehicles, weapons, buildings
Game knowledge like blockout, highpoly, lowpoly, bake, textures, engine
What you need:
Have good 3D skills (Model, UV & Texture using Autodesk Maya, Substance Painter, Zbrush);
Passion for drawing mechanical details demonstrated through a portfolio with many good quality Environment/ Hard Surface models;
Knowledge of how to operate or quickly grasp the operating principle, have a sense of observing daily life's materials.
What is in it for you:
Add multiple AAA Games, Hollywood block-buster movies, and award-winning TV Series to your portfolio every year;
Join an elite, international team to work with and learn from industry experts;
Collaborate with the world's leading game developers and film studios;
Develop your expertise with exposure to the latest platforms, tools, and technology;
Develop an international career in top-tier digital production within an industry-leading company.
There are a few steps from your application to join the Sparx* side!
Application Submission
1. CV
2. A portfolio of complete 3D products (including Hipoly, Lowpoly, UV Mapping, Bake, Texture)
Art & Technical Tests
1. Software: Maya, Substance Painter, Zbrush
2. Good hand-drawing ability
Interview with the Sparx* Team