As one of the leading game art and animation studios in the country, Sparx* strives to build an inclusive workplace where everyone, regardless of their background or gender, can feel valued and empowered to learn and grow. Together, we create groundbreaking entertainment experiences.
This article is a part of the Women Game Changers Series, where we feature stories of female Sparxers on their careers and experiences in the world of Art & Games.
Joining Sparx* through the recommendation of a friend, Quynh Anh – an Economics graduate – never thought she would work in the game industry, not to mention growing such a strong bond with it. As of today, Quynh Anh has been with Sparx* for more than 3 years as an Art Producer in the Animation department. Tune in to learn about Quynh Anh's experiences with all the challenges as well as the opportunities attracting women into this industry!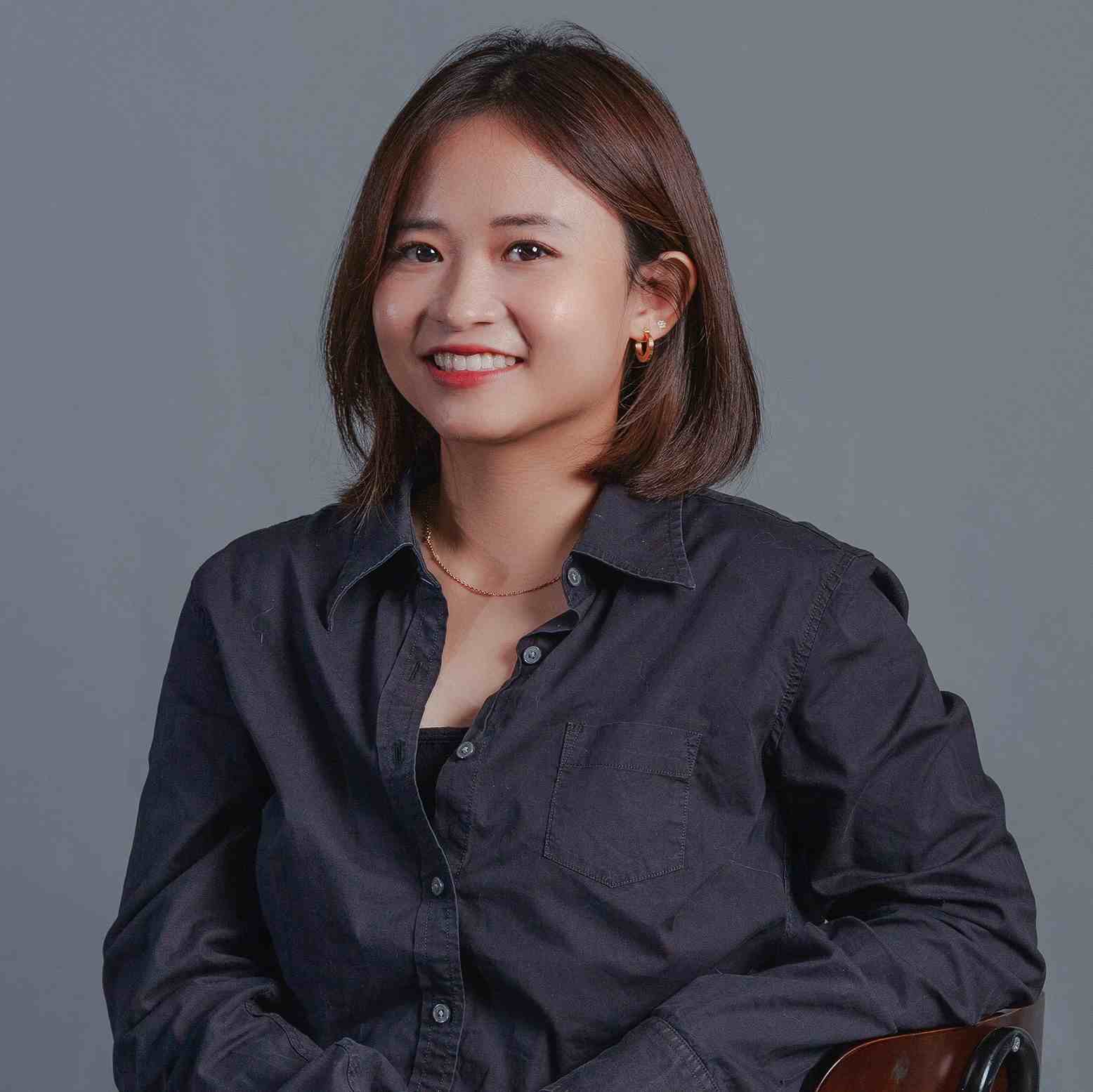 1. Hi Quynh Anh, please tell us about your role as an Art Producer! What does it take to do well in this position?
My responsibilities in the Animation Department primarily include preparing necessary materials for the projects and coordinating with Art Directors, Line Producers, as well as Producers from other departments to ensure that our animators have a firm grasp of all the project details and can work efficiently. The Art Producer is also a bridge between the team and clients, facilitating information exchanges and solving problems, as well as monitoring the team's production progress.
I think an excellent producer should possess important qualities such as discipline and a high sense of responsibility, empathy and understanding for clients as well as teammates, effective time management and problem-solving skills, and finally, a willingness to keep on learning and cultivating knowledge.
If you are truly passionate about this industry and want to become a producer, honing these qualities will help you achieve your goals.
2. Quynh Anh, what are the difficulties you often face in your line of work?
I prefer calling them challenges instead of difficulties because we experience challenges in all lines of work, don't we? Personally, these challenges are vital for me to learn and grow further.
At the moment, here are the three biggest challenges I often face:
Communicating information to our animators in a way that helps them understand clearly the project status, client requirements, and team workflow
Ensuring a reasonable and logical workflow, which enables the team to work efficiently and on schedule
Socializing and engaging with our animators while we are working from home
3. Who is the person you admire the most in the industry and why?
It's sis Hoai Thuong – one of the Production Managers at our studio. She has been by my side ever since I joined Sparx*, supporting and guiding me in everything back when I had no industry knowledge or experience, and when the way that I handled my work was still flawed.
In my opinion, sis Thuong has a firm yet quite flexible method of problem-solving. Once she is set on something, she will absolutely ace it. Not only is she passionately devoted to her work, but she also makes time to take care of other members in the team.
4. At Sparx*, most of the Art Producers at Sparx* are women. What's your view on this?
From my observation, men and women have different approaches to organize the workflows and handle situations. According to a British study that I have read, most men tend to look at the big picture while most women often pay more attention to details. The role of an Art Producer is in fact to obtain and transfer project information to the team, making sure that everyone is always on the same page. Thus, it requires meticulousness and a high level of attention to detail at work.
In addition, most women are more flexible in their communication style, giving them more advantages in boosting motivation and showing sympathy when needed. This is essential to build cohesion across teams and among team members, encouraging everyone to collaborate more flexibly and adapt better. And I believe those are what Sparx* is striving for instead of creating pressure and competition among our artists and animators.
5. In your opinion, what could be the gap between females and males when joining the game industry? Does the studio help its female members with closing this gap?
There used to be stereotypes in our industry such as "men play more games so they would know better when it comes to making games". For me, they are simply ignorant. Today, as we have more female players and game makers than ever, sharing the same level of competency and passion as their male peers, even game publishers also must take that into consideration. We can see that they are creating more and more female game characters and hiring more female talent.
At Sparx*, stereotypes like that barely exist and female members always play key roles in many AAA projects. We are facilitated and encouraged to take on challenging positions and make difficult decisions, also with support from our male colleagues. Such an empowering and diverse working environment really allows us to excel and create proud milestones.
6. What would attract more women to join this industry?
I think having gender equality agenda for business will help attract more women into the game industry in general, and Sparx* in particular. Many campaigns and events have been implemented to attract more female talents to the industry, such as the #SheTalksGame campaign from Facebook, or the #WomenGameChangers scholarship program that Sparx* has initiated for female students who are interested in the game industry. Besides, more and more critical senior positions in Sparx* and Virtuos are being held by women. I can see that game production is a very welcoming sector, as game studios are always ready to improve their working environments to celebrate new talent, regardless of their genders.
At Sparx*, our female Art Producers always have the opportunities to prove their competencies, develop their own leadership as well as management styles without any obstacle stemmed from gender inequality. This is perhaps the main reason that makes Art Producer job positions in the game industry more and more enticing to women.
7. Art Producers are usually very busy. How do you manage to balance your time for both work and personal life?
Work-life balance is not something we can easily master in a short period of time. Sometimes, I have to spend a little more time on work than on my personal life, especially when a project is in its most crucial stage. Sparx* also has a flexible-time policy that allows employees to work from home, which actually helps make my life so much easier, especially during the time when we are in the very final stretch before delivering a project.