This article is a part of the Women Game Changers Series, where we feature the stories of female Sparxers on their careers and experiences in the world of Art & Games. In this chapter, Phuong Thuy shares her inspiring story of becoming the first-ever female Associate Art Director at Sparx* and how she has become an admirable female artist with 13 years of experience.
As Sparx* strives to build an inclusive workplace where everyone can feel valued and empowered to learn and grow, no matter their background or gender, together, we strengthen the game industry.
1. Hi Thuy, congratulations on your new promotion and a new adventure! How do you feel now?
I'm excited about the challenges and pressure of being an Associate Art Director.
In the beginning, I was a bit overwhelmed with the amount of work to be done, and I had to try my best to catch up with how to foresee, predict and plan for projects and personnel.
I recently realized the pressure of becoming a manager who needs a high level of self-management to perform well in this role.
The journey has just begun, and more exciting experiences await me ahead. I can't wait to learn and achieve new results as an Associate Art Director at Sparx*.
2. Tell us about your journey in becoming Associate Art Director
This achievement was a result of continuous team trust and personal performance.
I had the opportunity to have rotated through many different departments. Every time I transition to a new team, I learn how to work and adapt to new workflows and pipelines. The most important point is how I can build trust with a new team quickly so we can collaborate better. As the new team may not know your capacity and working style well, you need to show them what you can do and how you handle a project.
When I was an Artist, Producers used to make jokes like, "As usual, Thuy will take on the hardest part." It means people believe in my ability, so I was happy about that.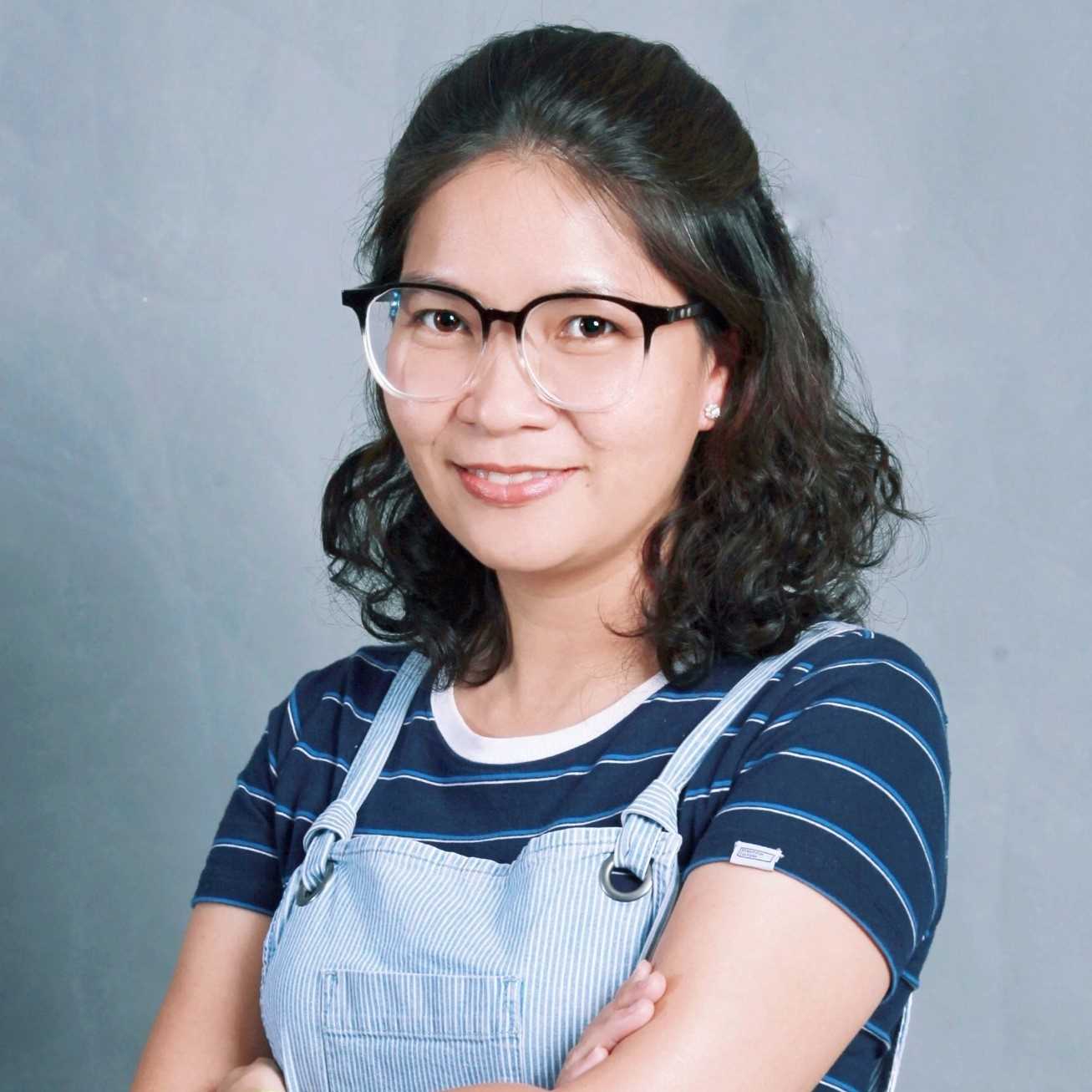 3. What are the differences between the role of Team Leader and Art Associate Director?
The most significant difference between the two roles is the power of decision-making and responsibility.
With the trust of Ron – Senior Art Director and Producers in my team, I had been in charge of running projects on my own for a long time ago. But at that time, I could still rely on their reviews and advice for changes and improvement. Even though the scopes of work are still the same in my new position, I am the final accountability for everything without having the last check from seniors.
Someone said, "With great power comes great responsibility." I can't agree more with it when it comes to transition.
4. You have been on the Sparx* side for 13 years, what has been the best thing about working at the studio?
What excites me the most is working in an environment that empowers me to learn continuously and seek solutions for every challenge I face. The company usually sends surveys on projects or favorite game/movie genres for studio members, so you can choose and work on the types of projects you want.
I have the chance to work with many young, creative, and enthusiastic colleagues who trust and support me along the way. Receiving everyone's love is my motivation and joy to go to work every day.
My leader often says, "If you expect something from others, just tell it straight to them, especially if you think it will be good for the team's projects.". Those encouragement words boosted my confidence significantly.
Every time I receive a challenging project or a new type of project, I learn plenty of new knowledge and experiences. You will develop a lot when you dare to accept challenges and face difficulties.
5. What's the best thing about being a female at Sparx*?
As a female Sparxer, I always feel valued and empowered to raise my voice and express my personality. Various projects in the studio are led by our female colleagues, with full support from their team members.
Sparx* creates an inclusive workplace where everyone is supported to grow to their fullest potential. I'm proud to share that Sparx* provides equal opportunities based on your competence and performance, no matter what gender you are.
6. How does Sparx* empower women at the studio?
Many people think that getting married can end your career if you are a woman because you can't take care of your work well anymore. However, at Sparx*, you can still find the work-life balance as the company offers special policies for women.
I know a lot of studio's female colleagues who had been assigned to critical roles after their pregnancy vacation or got great support from the company to accomplish their work. I can see trust and support from the company to encourage studio members to push their limits while they can enjoy their personal life.
7. What is your most memorable lesson from the Sparx* side that you want to share with younger artists?
As the company develops quickly, I have many chances to learn and grow from my personal and my team's mistakes.
My biggest lesson is that what you can see may not be correct, and what you can do best may not be the most significant thing your team needs. Being fast-paced team members, sometimes, we need to step back and listen to others. It's essential to take the benefits of the team into account before making any decision.
8. You have been working as a Team Leader and now an Associate Art Director and led your team through many projects. What are the crucial qualities of a leader, in your opinion?
A great leader is a trustworthy listener and a solid supporting system for your team. In addition, you should be a master in time and task management as you will work under time and work pressure. These qualities will help you lead your team to reach higher goals every day.
9. What would be some pieces of advice that you have for our younger artists?
Going fast is great but going far and making firm steps is greater. I believe that continuous lifelong learning and self-improvement are the keys to moving us forward. At the same time, remember to take care of yourself and grow your passion.
If you aim to be an excellent artist, enhance your technical skills with the latest technologies and software. If your dream is to become a manager, there are all other professional and leadership skills to acquire, like human management, time management, and self-management, to name a few.
"No one was born great, and no effort is unworthy." Trying harder every day and supporting others at work will eventually benefit our growth in the long run.
Live to your fullest and work hard for your dream, then success will find you. I hope you all can love what you do and do what you love!