Sparx* is honored to be a recipient of the Best Companies to Work for in AsiaTM  award from HR Asia and will continue to invest in talent development, the best projects, and providing a dream workplace for game, animation, and film creators.
Ho Chi Minh City, 8 October 2021 — Sparx* – A Virtuos Studio has been named as a recipient of HR Asia – Best Companies to Work for in AsiaTM (Vietnam Edition) 2021 Awards alongside other large organizations.
"It is an honor for our studio to be recognized in HR Asia – Best Companies to Work for in AsiaTM 2021. The award gives us great pride and is also a reminder for us to continue providing a welcoming workplace, constant learning opportunities, and fulfilling career development for our studio members," said Eric Pepin, Operations Director, Sparx* – A Virtuos Studio.
The award recognizes companies with best-in-class HR practices, high levels of employee engagement and an excellent workplace culture. Organized by Business Media International (BMI) and HR Asia, it is held annually in Cambodia, China, Hong Kong, India, Indonesia, Malaysia, the UAE, Philippines, Singapore, South Korea, Taiwan, Thailand, and Vietnam.
A Culmination of Purpose-Driven Employee Engagement
Award entries are scored through HR Asia's proprietary Total Engagement Assessment Model (TEAM), deployed as a survey to the staff of all nominee companies on three areas of employee engagement:
CORE (Collective Organization for Real Engagement)
SELF (Heart, Mind & Soul)
GROUP (Think, Feel & Do)
We are pleased to share that our scores rank above the industry average across all three assessment areas. At Sparx* and Virtuos studios around the world, we embrace trust, positivity, and excellence as the keys to shared success. We are an equal opportunity employer and continuously nurture a culture of collaboration and transparent communication. And by working collaboratively towards a common purpose of making games better together, every employee is empowered in their decision making and the way they work.
That is enhanced with sustained learning and development programs, comprehensive career progression tracks, competitive welfare benefits, and year-round engagement activities – ensuring our employees, Sparxers and Virtuosi, are supported and well taken care of.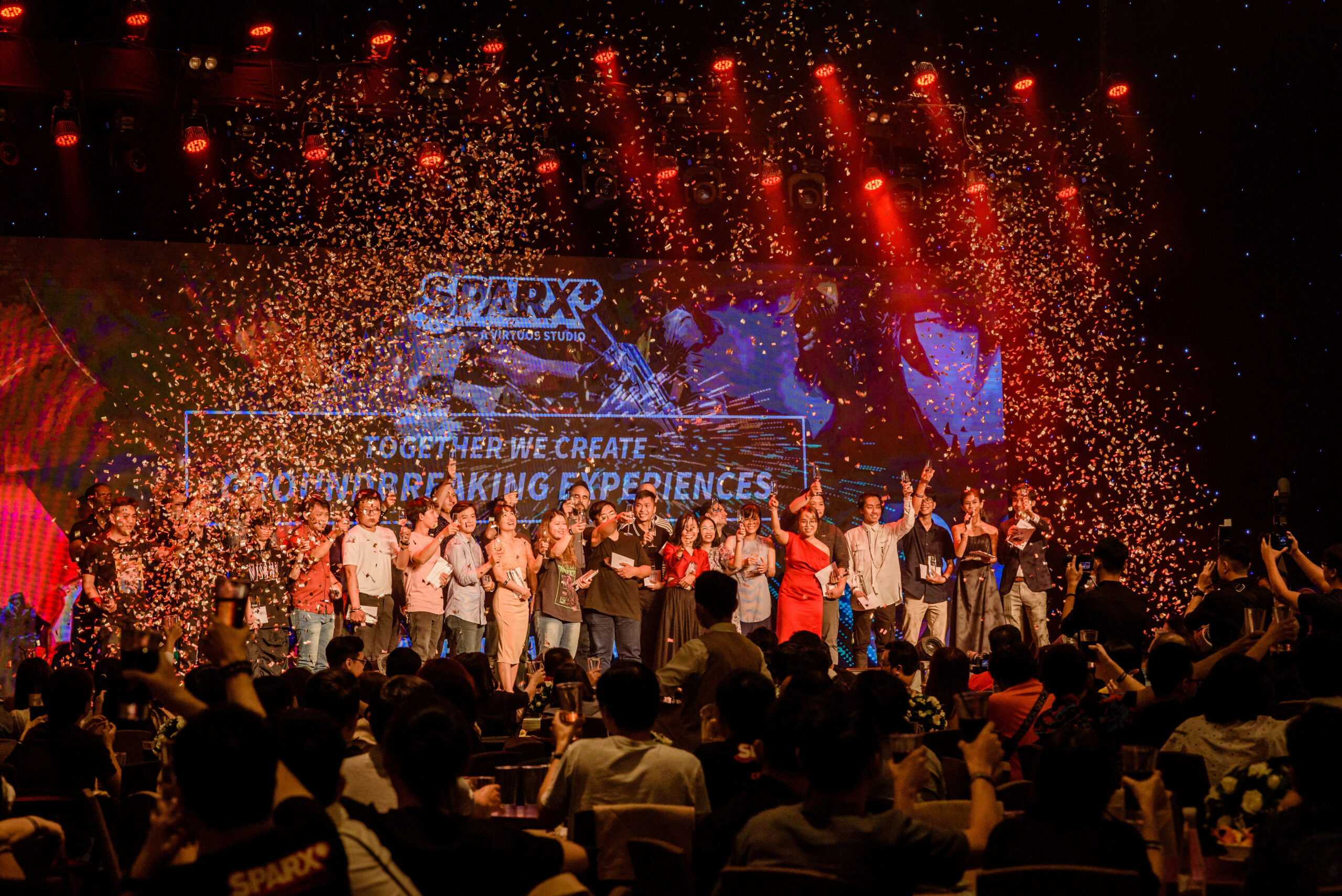 Putting Vietnamese Digital Entertainment on the World Map
Established in 1995, Sparx* was one of the first 3D art and animation studios in Vietnam. The studio has grown significantly since joining the Virtuos family in 2011, and is now a provider of end-to-end, co-development solutions in animation, cinematics, and game development. We are currently home to over 500 talented concept and 3D artists, game designers, and 3D animators – all of whom are capable of full integration into the pipelines and workflows of the world's foremost production houses.
Through continuously pushing our limits to deliver experiences, we are proud to have contributed to global including movies such as Star Wars, the Marvel franchises, and games like League of Legends, Call of Duty: Black Ops Cold War, Kena: Bridge of Spirits, and Medal of Honor: Above and Beyond.
"Our focus is to develop the best talent to work on the best projects of the industry. We have a strong belief in the huge potential of the digital entertainment industry in Vietnam and will continue to invest efforts to position ourselves as a dream workplace for those who are willing to contribute to games and films. Together we create groundbreaking experiences," added Pepin.