Being able to regularly reach new talents and help them develop to thrive in 3D game arts, animation, and visual effects has always been a great pride of Sparx*. Let's take a look back at the career orientation and training activities that the studio has carried out in September 2022!
Co-organizing career orientation activities
September 24, 2022 | Online talk show: Choosing a career in the digital age
On behalf of Sparx*, Quang Minh – our Recruitment Team Leader – talked about trends, opportunities and the career advancement roadmap in the digital entertainment industry. The talk show gave everyone who were considering studying at Arena Multimedia (CUSC) a better view of the recruitment landscape in the game and film industry.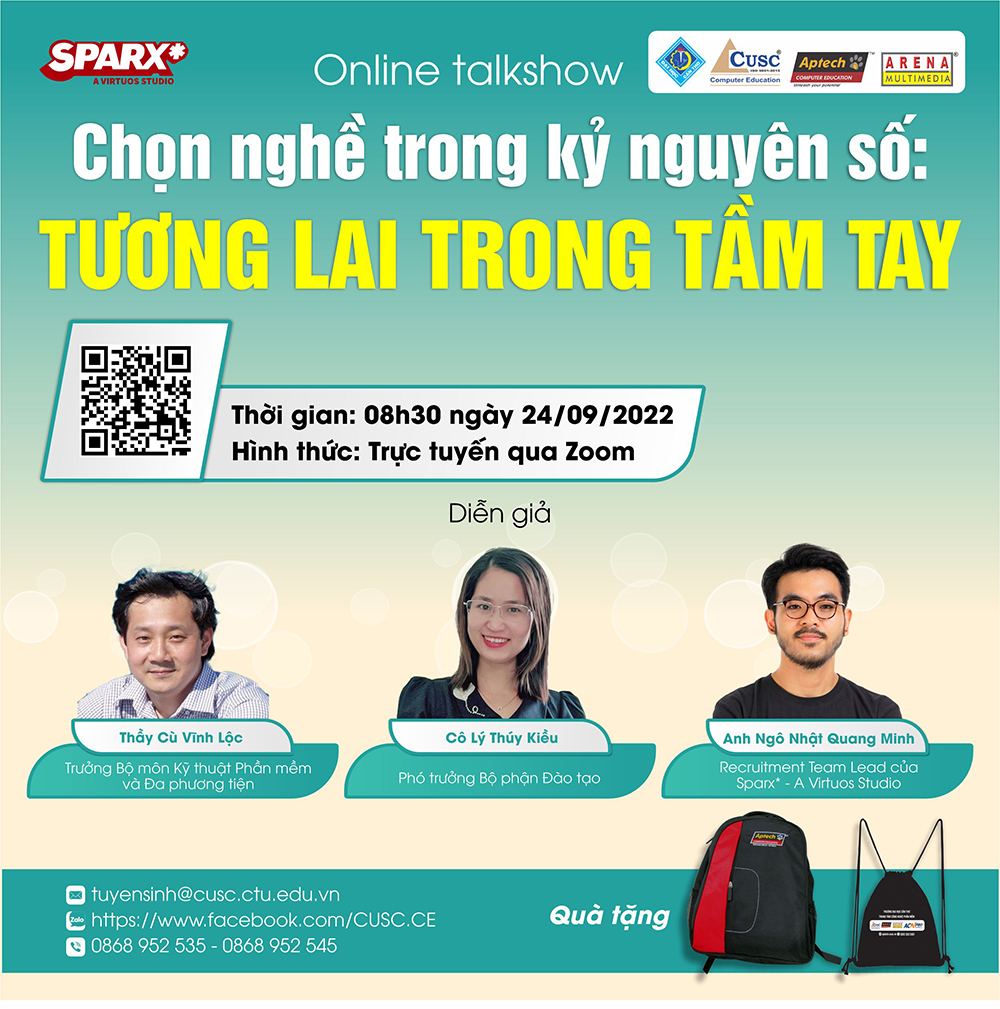 Image courtesy of Arena Multimedia (CUSC)
September 30, 2022 | Studio tour
This was the first time Sparx* welcomed students from the Arena Multimedia Academy, Can Tho University Software Center for a tour to experience our studio's working environment. During the event, the students gathered more 'insights' about the game and film industry as well as 'tips' on how to build the most impressive professional portfolio.
September 18, 2022 | Open day: Entering the Game Design industry
Early in the morning, many young talents were excited to be at Arena Multimedia Nguyen Kiem for the Open Day teeming with various experiential activities such as playing the PS5 games that Virtuos had contributed to producing, taking experimental classes on 3D character animation, and joining in a talk on the topic "3D game design: How to get started."
Nhu Quynh – Senior Recruiter at Sparx* said: "The Game Design industry changes very quickly. In roughly over a decade, the game market has grown exponentially with the development of cutting-edge technology. Therefore, if you want to pursue a career in game production, you have to stay on top of the market trends and find your strengths in order to best adapt to this fast-paced industry."
Image courtesy of Arena Multimedia (HCMC)
September 19, 2022 | Graduation project defense ceremony of semester 5 –Class D1901L1
Sparx* was honored to be invited to the graduation project defense ceremony of the students at Arena Multimedia, giving us the chance to admire many creative and high-quality artworks. Congratulations to our students who have successfully defended your graduation projects for the 5th semester!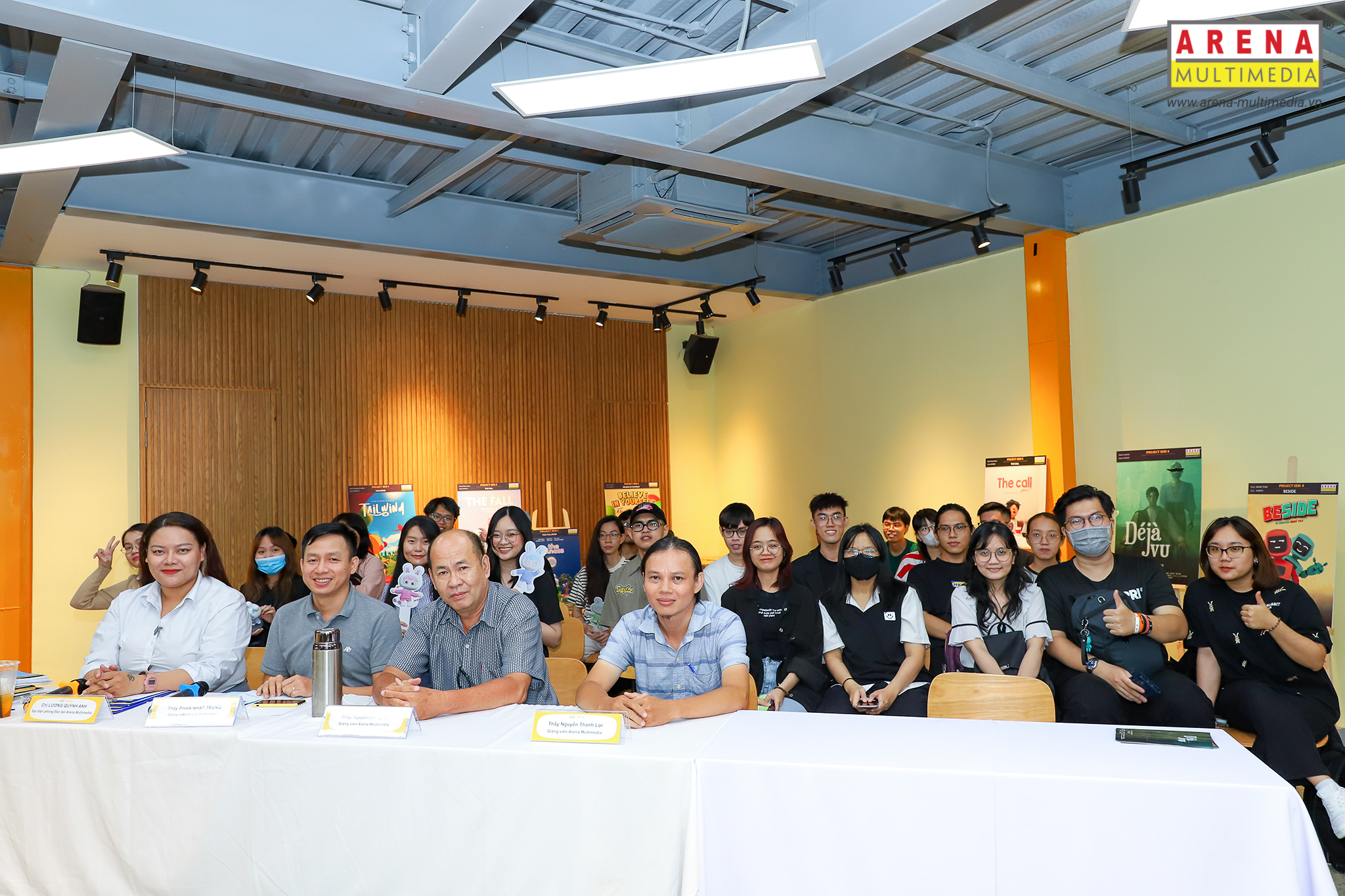 Image courtesy of Arena Multimedia (HCMC)
Becoming a Gold Sponsor for the Show it NOW contest
As a Gold Sponsor of Show It NOW 2022, Sparx* is pleased to offer 4 Women Game Changers awards for female contestants with great potentials from the Community Class from 4 categories: Drawing – Photography – Design – Video.
Joining hands with Arena Multimedia and other event partners of the contest, Sparx* aims to provide young non-professional artists with a major playground where they can express their artistic senses, creativity, and multi-dimensional perspectives through different art mediums.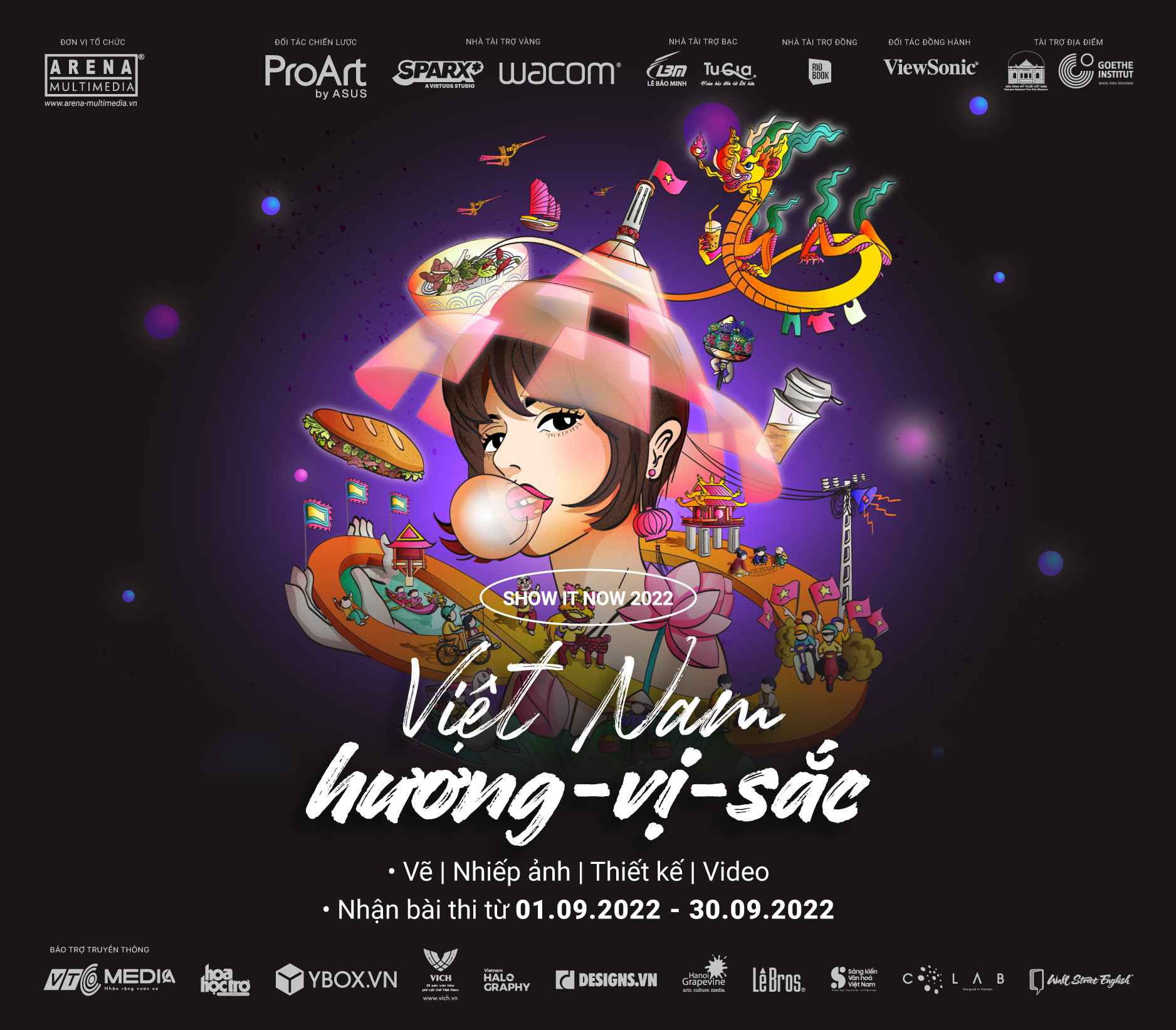 This year's Show It NOW with the theme of Vietnam: Scent-Flavor-Color is an extraordinary theme as it carries a message of national pride, inspiring young folks to deep dive into the Vietnamese culture and celebrate their nation.
As one of Vietnam's leading workplaces in the field of digital entertainment, Sparx* is proud to inspire and foster new generations of game artists and animators through collaborations with universities and training centers. We look forward to seeing you again at the studio and working together on world-class games and films.