The studio offers intensive training programs and collaborates with big game studios around the world to nurture its talent, laying the foundation for team development and expansion.
Vietnam has around 28.4 million gamers and is home to more than 200 game developers and publishers, generating USD 200 million in annual revenue for the game industry. However, improving the quality of the workforce has remained a tough challenge for the industry over the years. Sparx* – a Virtuos Studio in Ho Chi Minh City has leveraged its experience in game production over the past 20 years to solve this problem and keep the momentum going.
Most talent in the local game industry are self-taught or gain experience from working on small-scale projects. At Sparx*, employees have the chance to work on projects from major game developers, whose standards are in line with strict requirements for AAA (big-budget) games.
To bridge the gap between the workforce quality and actual requirements, the studio conducts training programs for newcomers upon their joining. Young talent is to take an intensive course lasting 3 to 6 months to familiarize themselves with technical and procedural standards in game production. Since 2022, 127 employees of the studio have completed this course and went on to work on world-class game projects.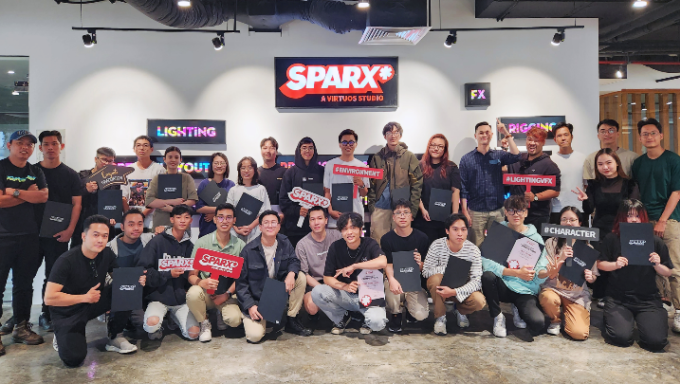 Young talent is equipped with knowledge and skills to get into the game industry. Courtesy: Sparx*
A major challenge for game studios is balancing project progression with time for their talent to develop technical expertise. Sparx* has addressed this by offering various training programs throughout the year for its artists, programmers, and managers across departments.
The training programs, whose focus ranges from game engines to languages and social skills, are designed and delivered by Virtuos' internal and external recognized specialists.
Huy Son, Concept Team Leader at Sparx*, has just finished a 2-week masterclass series in character art hosted and delivered by Wu Wei, Character Training Director at Virtuos.
"I was impressed at the way Wu Wei combined multiple sketching techniques and sketched with both hands. His knowledge and passion have inspired and motivated us," he commented.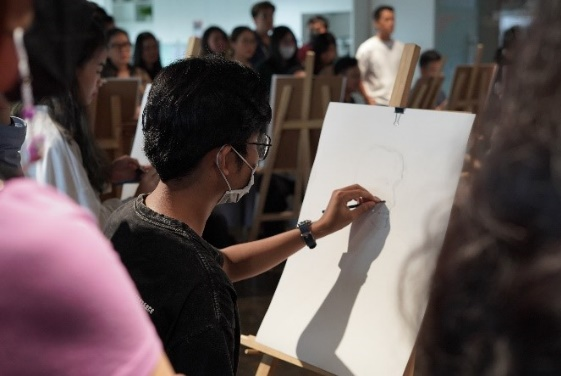 Young talent is equipped with knowledge and skills to get into the game industry. Courtesy: Sparx*
In 2022, Virtuos' international network enabled nearly 50 Sparxers to learn from the best game production environments. Thuy Tien, Senior Line Producer at Sparx*, had the chance to work with many big clients through different events and visits to Virtuos' clients and studios worldwide.
"Most recently, I had a 6-month business trip to CounterPunch studio in Los Angeles. It was an exciting experience as I got to work in-person and exchange experience with the project team in the US while promoting cooperation between the two studios," she said.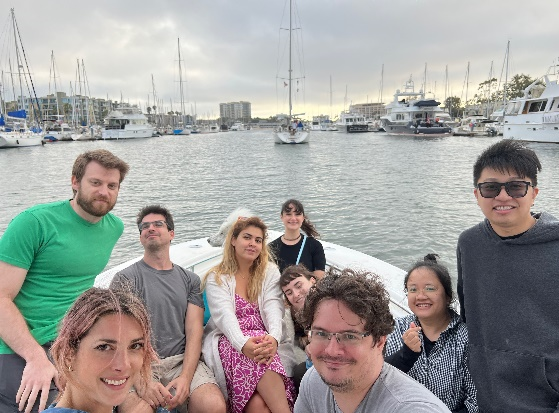 Thuy Tien (second from the right) on her trip to Los Angeles under the internal mobility program. Courtesy: Sparx*
This approach has enabled the studio to scale its team up from 400 to nearly 600 members in only 3 years, allowing Vietnamese game creators to make their mark on global projects.
"Removing entry barriers and facilitating talent's development and long-term engagement with the industry are a tried-and-trusted approach at our studio. This strategy, however, requires strong commitment and perseverance from the business itself to achieve optimal results", Samuel Stevenin, General Manager of the studio, concluded.
Established in 1995, Sparx* adopted the official name of Virtuos Vietnam LLC after the acqusition by Virtuos Holdings Pte. Ltd. (headquartered in Singapore) in 2011.