At Sparx*, we always aim to build an inclusive studio where all members, regardless of their backgrounds and gender, can receive fair opportunities to grow and contribute to the creation of groundbreaking experiences.
In this edition of our #WomenGameChangers series, let's meet Ngoc Ha – an energetic girl from Previz&Layout team who will share her journey to Games industry and Sparx*.
1. Hi Ha, could you share with us about your journey at Sparx*?
I applied to Sparx* while I was doing my graduation project at my school, so my showreel was pretty simple and I didn't have much hope that I would be called for an interview. But fortunately, at that time, I was trusted by our ADs and leaders and they accepted me into the Trainee position of our Previz & Layout department.
I had to undergo two months of training, from the fundamentals of composition, camera, film, and posing to the basic historical knowledge about arts during my time as a Trainee.
To get to my current senior position, I had to learn and improve myself from the smallest things and practice time management skills to make sure there's no conflict in my working schedule. And the most important thing is to constantly improve myself and try to cope with stress so I won't lag behind.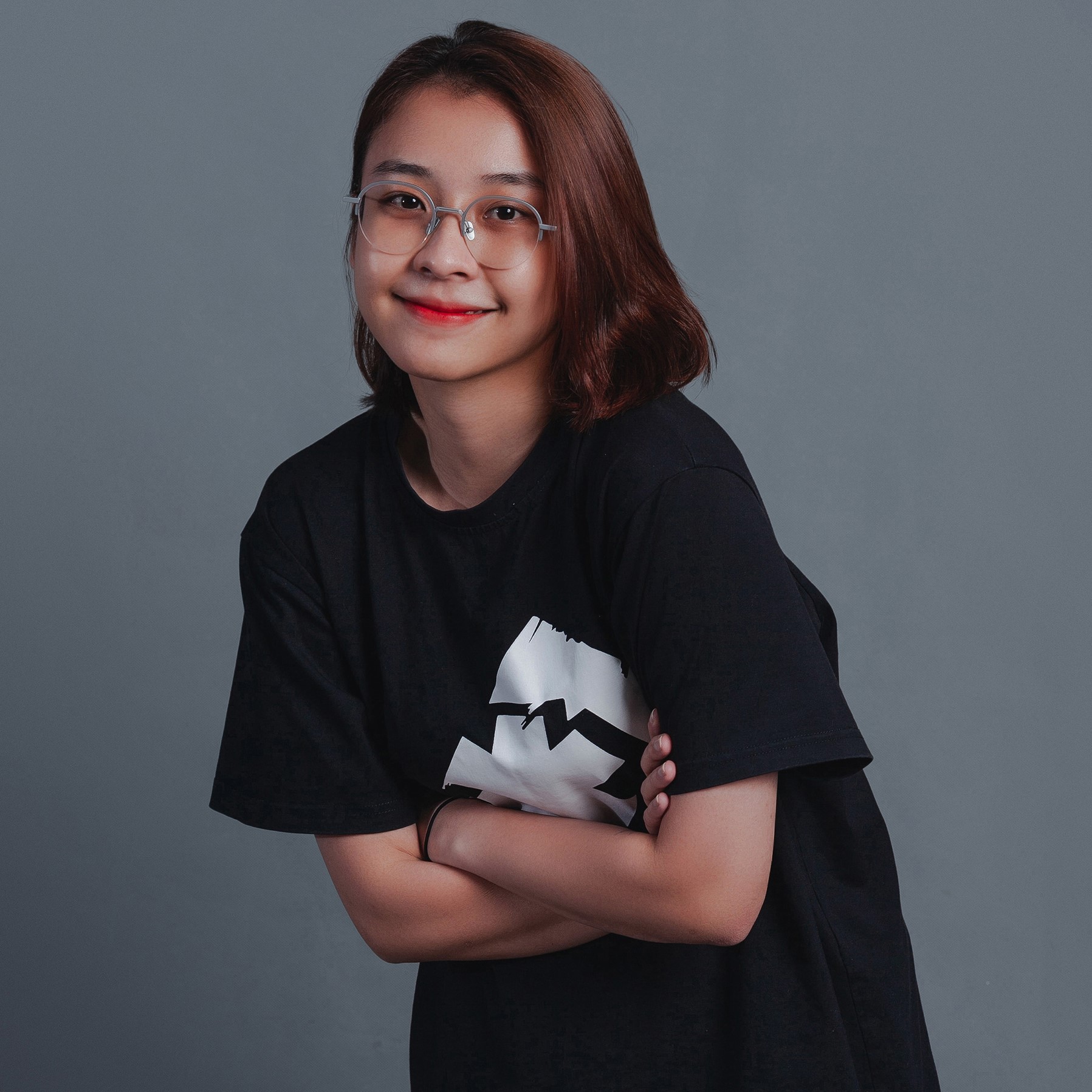 2. Which programs or policies of the company have been helping you showcase your competency and work efficiently
I think our company's Cross Training program is cool. When participating in these Cross Training sessions, I could learn about all the disciplines involved in the end-to-end production, which help me figure out how all the departments are related to cooperate more effectively as well as gain more experiences from the seniors of other departments.
3. What is your secret to advancing your career and committing yourself to this male-dominated field?
I don't actually have any secrets. I think staying in a certain field for a long time requires real passion and interest.
Whether you are a man or a woman, as long as you keep trying and improving yourself, you will rise to the top and stick around for a long time.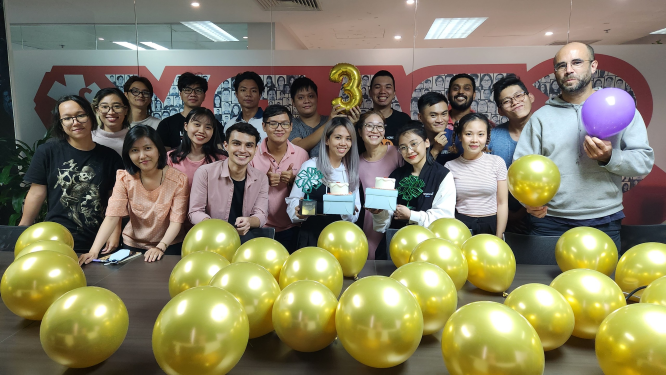 4. Could you share 3 fun facts about yourselves?
When people look at me, they all think I'm a very serious girl but actually, I love joking around.
I may seem like someone who plans ahead but the truth is I often just go with the flow.
I'm very sociable and I can get along easily with others but I actually enjoy my alone time, going to the theater, watching movies, traveling, or just having a coffee.
5. Please tell us more about your journey. what brought you to the game industry?
Back in school, I focused entirely on 2D Motion Graphics because I rarely played games, especially 3D games. I found 3D stuff too difficult so I just did my best to finish my graduation project.
Then one day, I got to play God of War and it completely blew my mind. I thought to myself, "Why don't I try to get my hands on the production of such incredible cinematic cutscenes?". So, I took a leap of faith and applied to Sparx*. I have been with Sparx* ever since.
6. The nature of this job requires you to face a lot of stress constantly. What do you do to unwind and find balance?
When I'm stressed, I will spend some time not thinking about work and just sit still, breathe slowly to let my body relax, and eat my comfort food because tasty food always cheers us up.
Then, I will analyze myself to see what I have been doing well and where there's still room for improvement, so when I run into the same problem in the future, I will know how to deal with it and manage stress.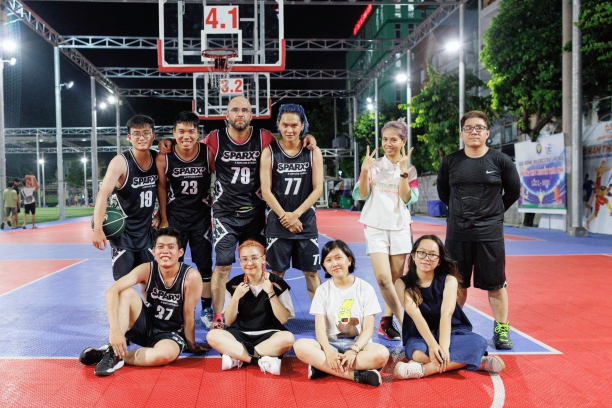 7. Outside of your work, what is your hobby?
Outside of my work, I love sleeping and reading comics.
8. As a young and energetic Gen Z girl, do you have any difficulty working with Gen Y and Gen X seniors in your team or in the studio?
Although most of the seniors in our studio are Gen Y or Gen X, they are really Gen Z at heart. 😀
That's why I feel very lucky to work with them. I have been learning so much from them. They always offer me advice when I can't find a solution for something, so I don't think there's any distance or difficulty working with my seniors.
9. Do you have any advice for Gen Z girls who want to challenge themselves with graphic design for games/films?
If you have never challenged yourself to do what you want, how would you know you can't do it? If you succeed, great. If you fail, rise up and try again!