At Sparx*, we always aim to build an inclusive studio where all members, regardless of their backgrounds and gender, can receive fair opportunities to grow and contribute to the creation of groundbreaking experiences.
In this edition of our #WomenGameChangers series, let's meet Hoai Thuong – Character Team Lead who is directly managing Character part for the League of Legends (LoL) project.
1. Could you share with us about your journey at Sparx*?
I started working at Sparx* as a Trainee. Back then, I didn't have a strong foundation because most training centers only taught the basics. I was thrilled to pass the entry test at Sparx* and join the studio's training program. It truly opened the door to new opportunities in my life. Fortunately, even now as the Character Team Lead and directly managing Character part for League of Legends (LoL) project, I am still able to hold onto the passion kindled 6 years ago.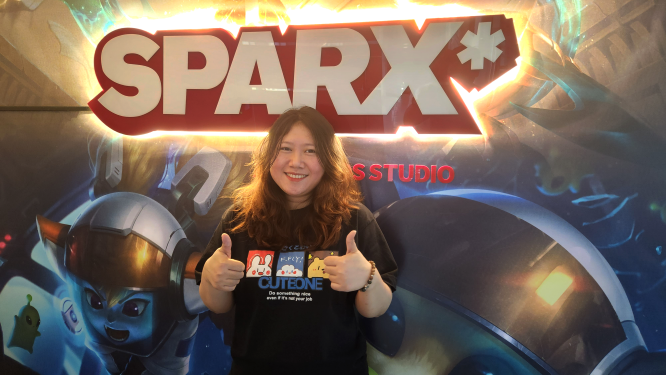 2. So, you have been with Sparx* for 6 years. What prompts you to stay with the studio for such a long time?
What keeps me at Sparx* is the studio's comfortable working environment. Both our working hours and staff are flexible, and employee benefits are always prioritized and improved. But the most important thing is that I can work on and learn from many major projects, especially League of Legends – LoL, which helps me expand my knowledge and experience.
3. Which programs or policies of the company have been helping you showcase your competency and work efficiently?
I think the fact that the company has always been prioritizing us and helping us determine our own career path, while never forcing us into any one-size-fits-all approach is most helpful for me. Thanks to this, I know what knowledge and skill I need to gain in order to level up.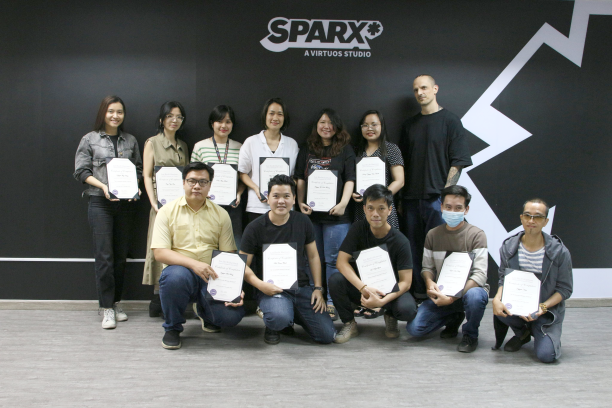 4. What is your secret to advancing your career and committing yourself to this male-dominated field?
I don't think genders are relevant in any industry because everyone is passionate about something. What matters is whether you can persevere to the end. What keeps me in this industry is the opportunity to learn new things while doing what I love most.
5. Please tell us more about your journey. What brought you to the game industry?
When I first heard about this industry, there were few training centers and my knowledge of games was very limited. One of my acquaintances happened to introduce me to modeling and ZBrush sculpting. Even though I majored in website design, I decided to start learning everything from scratch so I could pursue my passion.
6. As a member on the Board of Sparx*'s scholarship, Women Game Changers 2022, could you share your thoughts about the girls who have received the scholarship and the scholarship itself?
I think all the girls who were awarded this year's scholarship are even more competent than I have presumed. They have successfully demonstrated their passion and talents, expressing their goals and their determination to help women thrive in the game and film industry regardless of who they are and what their gender is, which aligns perfectly with the goals of Women Game Changers scholarship. I hope there will be more programs similar to Women Game Changers so more women are empowered to prove themselves and showcase their competencies to everyone.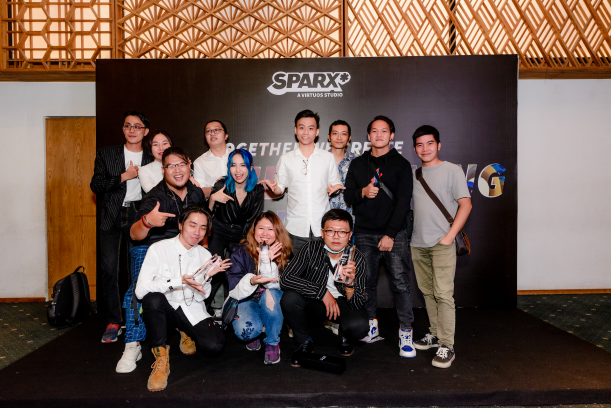 7. The nature of this job requires you to face a lot of stress constantly. What do you do to unwind and find balance?
When facing stress, my motto is: Don't obsess over it and don't try to shoulder everything alone. Share your concerns with your supervisors and your colleagues to find a better solution.
8. Outside of your work, what is your hobby?
My hobbies include playing with cats and taking photos of cats. I also love watching horror movies and reading fiction, particularly the apocalypse and detective genres.
9. So, you are working on Riot Games' LoL project. Could you share about a story/character that you find most memorable or special?
Every LoL character I worked on has been memorable, but the most impressive one would always be Shen Infernal because that was the very first skin I created for LoL. It got me into hand painting and for the first time, I got to coordinate with other teams such as Rigging, VFX, and Animation, as well as communicate with our client, Riot Games.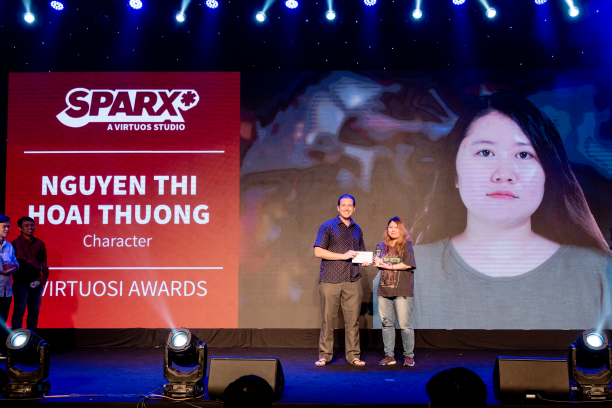 10. Do you have any advice for women who want to challenge themselves with graphic design for games/films?
I would rather not give advice and only share about what helps me stay in this industry for the long haul. Always pursue what you are passionate about. Don't be afraid of learning new things. Try to be a better version of yourself compared to the you of yesterday.
11. Could you share 3 fun facts about yourselves?
I thought that having 2 cats would be fun and relaxing, but they gave birth to 3 kittens and it stressed me out because now I have to take care of 5 cats,
I used to prefer more realistic art styles and wasn't into hand painting. But since I joined the LoL team, I have come to love hand painting. Now, as the team leader, I no longer get as many opportunities to paint and I really miss it.
At first, I thought being a leader would be a piece of cake, but I was severely mistaken.