Activities were organized during the Breast Cancer Awareness Month of October for Sparxers to learn more about the most common form of cancer for women worldwide.
With women representing over 35% of our studio employees, Sparx* – A Virtuos Studio recognizes the importance of educating about the disease to Sparxers. A variety of activities was organized in October for studio members to learn more about the most common form of cancer for women in Vietnam.
To kick-start the campaign, Sparx* published two educational infographics about the symptoms and preventions of breast cancer. A lovely virtual meeting background with pink ribbons, the official symbol for the Breast Cancer Awareness movement, was also shared with Sparxers to put on and spread awareness throughout the studio.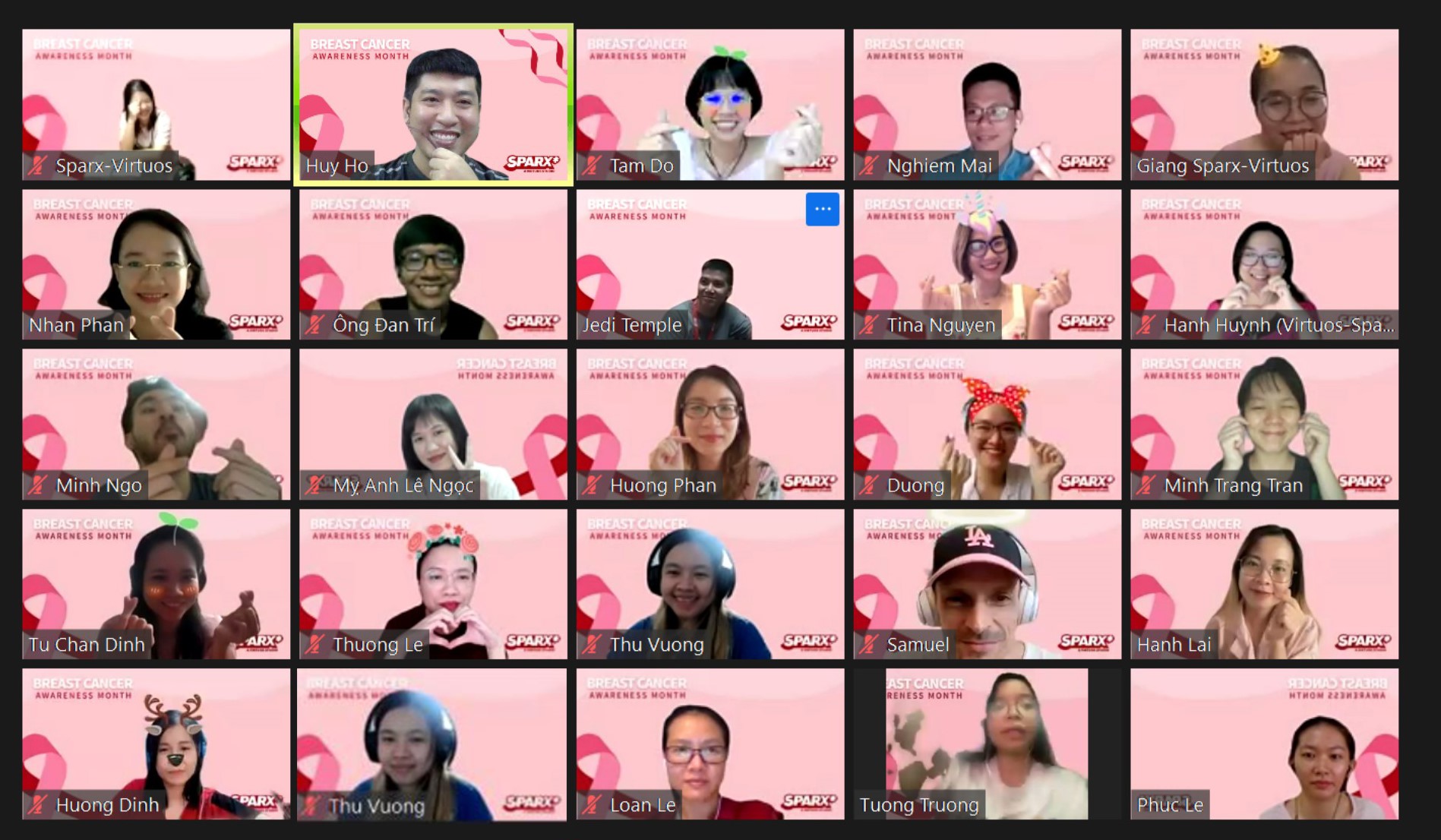 Members at Sparx* using the Breast Cancer Awareness Month virtual background
In addition, a virtual workshop titled "Breast Cancer and Tips for Prevention" was organized in association with Breast Cancer Network Vietnam to help all studio members gain practical knowledge regarding this disease. During the two-hour workshop, Sparxers were educated on the early signs of breast cancer, and how they can self-examine for prevention. Everyone was deeply touched by the powerful stories from two breast cancer survivors as well.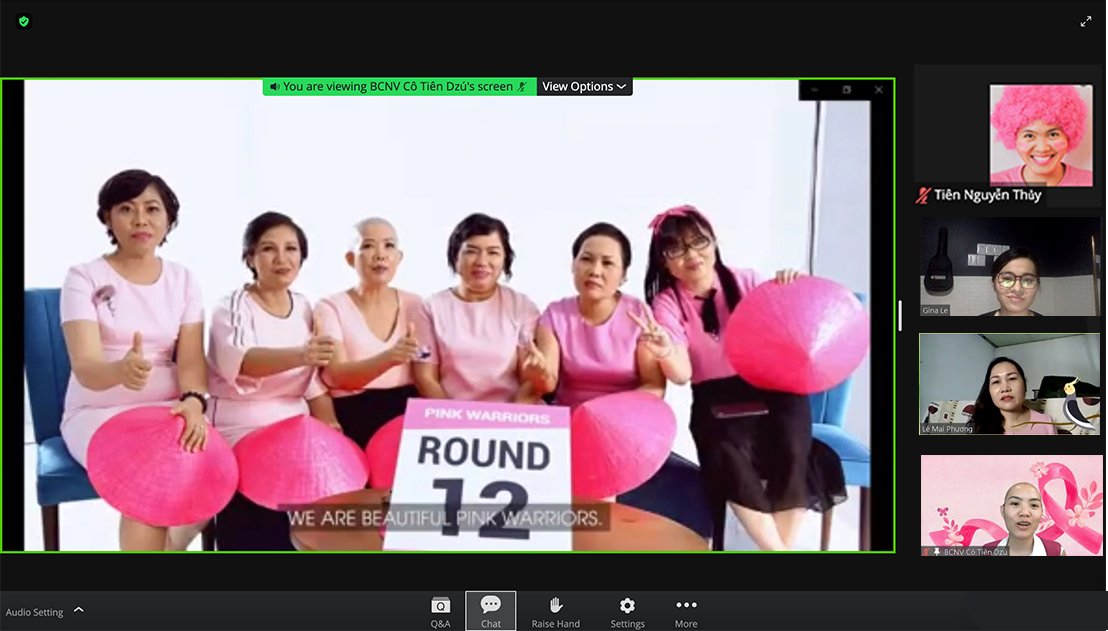 Webinar in collaboration with Breast Cancer Network Vietnam
Moreover, Sparxers had fun with our decipher challenge, where they were tasked to take photos of pink objects in their homes.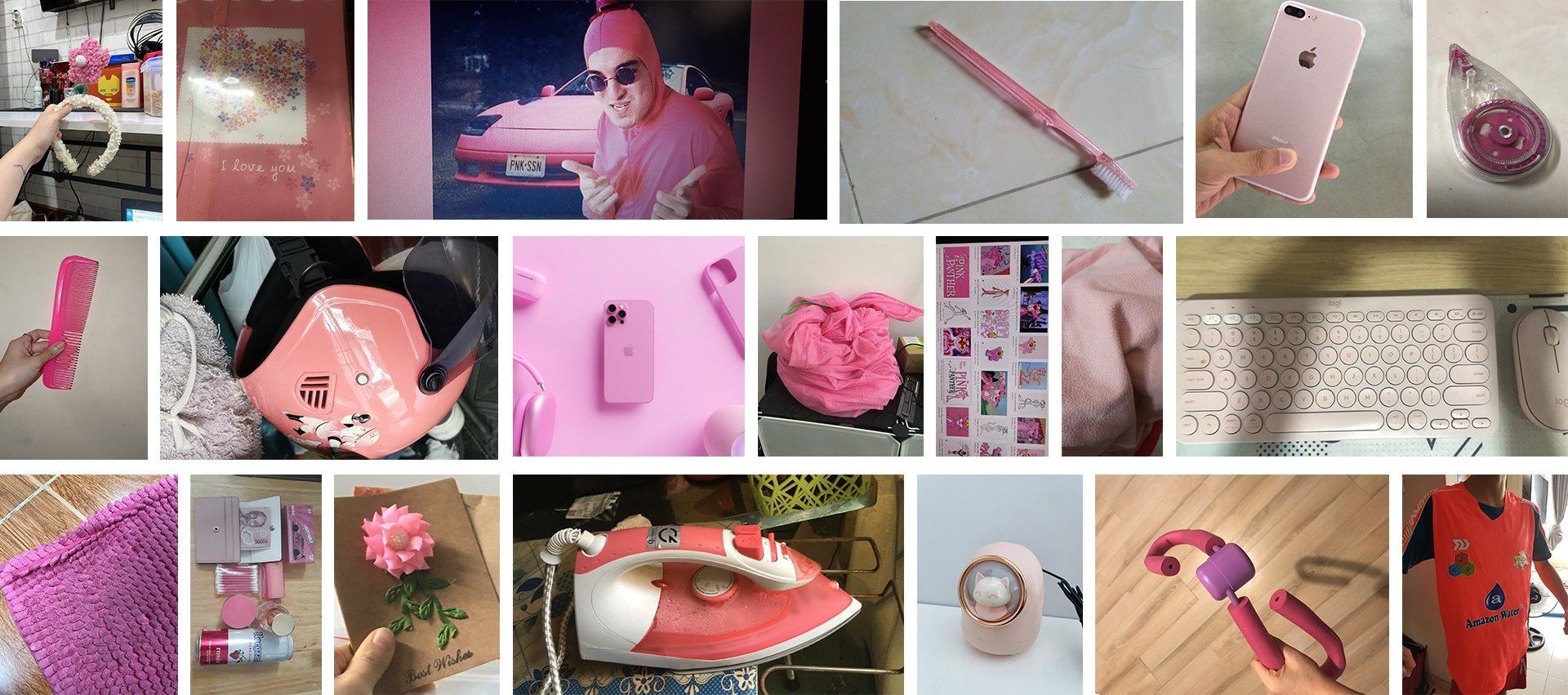 Photos taken from decipher challenge participants at Sparx*
At Sparx* and Virtuos, we care about our people. Through these activities, we hope our studio members have gained newfound awareness about breast cancer and are equipped with the knowledge to lead healthier lifestyles. We thank everyone for their participation and look forward to organizing more meaningful activities in near future.