For International Coastal Cleanup Day 2022, over 250 members from Sparx* – a Virtuos Studio and C.P Vietnam visited Phuoc Hai town, Vung Tau, to participate in the "Let's clean up the beach" event.
Accompanying the team were the Youth Federation of Ba Ria – Vung Tau province and the Youth Union of Phuoc Hai town. Together, everyone made an excellent effort to collect, sort, and treat over 1,1 tons of waste at the beach in just half a day.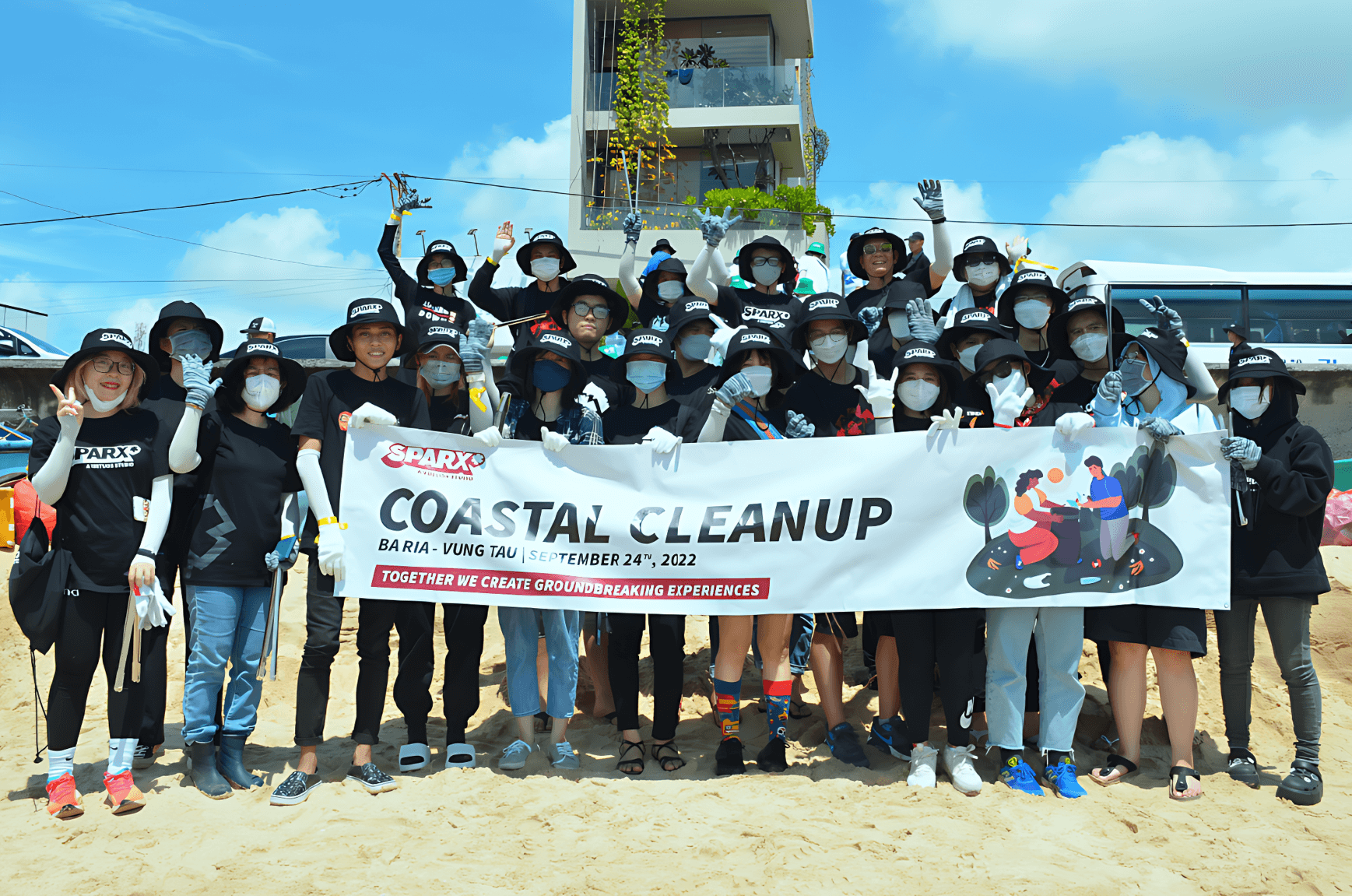 Through this meaningful activity, we joined hands in coastal environment protection through specific acts and promoted awareness about keeping the beach clean & clear.
Ms. Que Chi, Finance Manager at Sparx* – A Virtuos Studio, shared: "The Sparx team is excited to enjoy the sea breeze and participate in the coastal cleanup together. As a game studio joining this activity, we want to bring positive energy and help make the Phuoc Hai beach cleaner and more beautiful."
Vietnam is facing increasing marine pollution, directly threatening the quality of local people's life and national marine resources. That is why the local authorities always aim to partner with many corporations to carry out practical activities like "Let's clean up the beach" every year.
Sparx* is happy to contribute to the preservation of the marine environment, continuing to pursue one of the three main goals of our corporate social responsibility agenda that the studio and Virtuos always strive for: Education, Environment, and Diversity.
Learn more about other CSR activities of the studio at: https://www.sparx.com/category/csr/